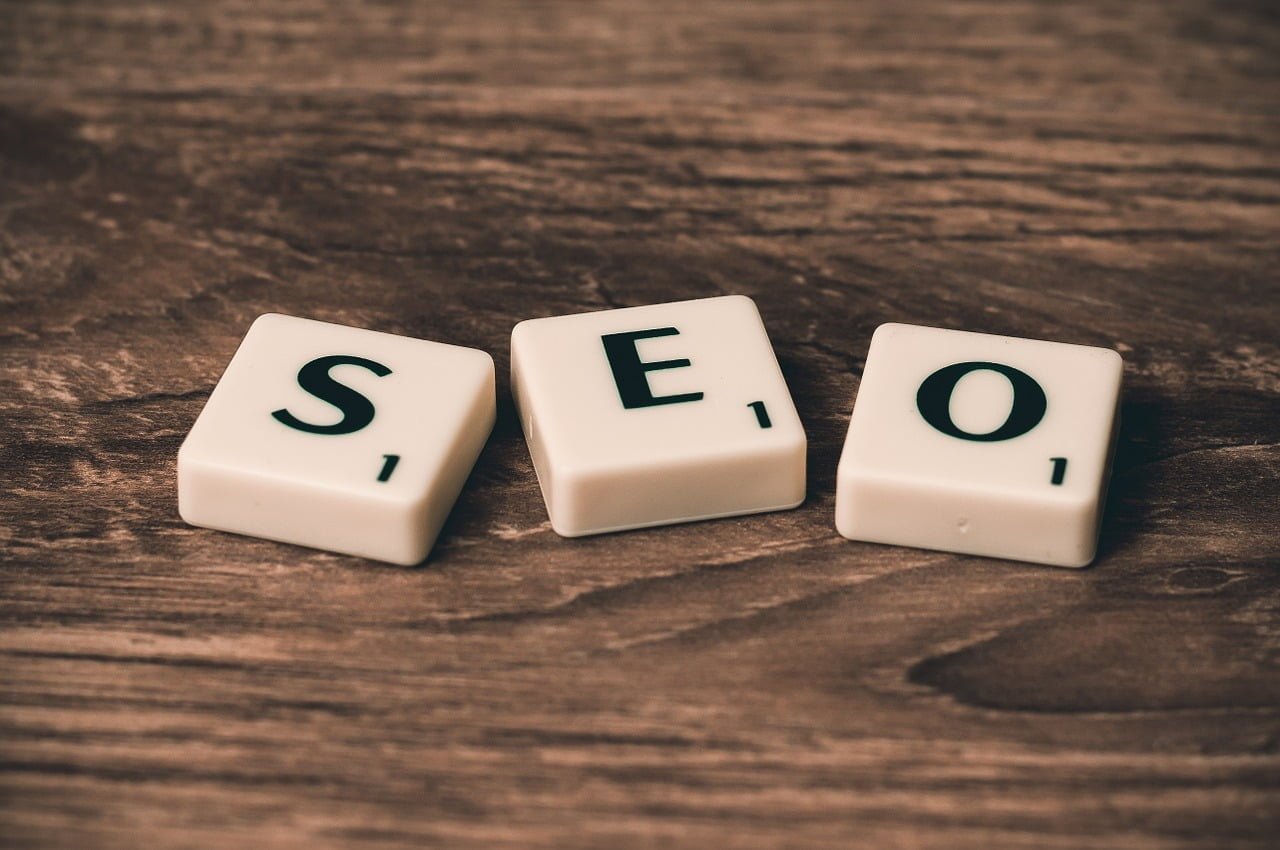 Search engine optimization (SEO) can be a daunting process to learn for any person who is unfamiliar with it.
However, this process is one of the more important skills that you must learn and master if you plan on making some money on your online site or business.
This seems like a tall order for a novice in the whole SEO game, but fortunately for you, there are a couple of things that you can learn about that can help you understand, and hopefully implement, the entire process to help improve your site's ranking.
What is SEO?
The first thing that you must know before anything else is what search engine optimization (SEO) is and how it can benefit your online site.
Just in case you do not know, search engine optimization is an important skill that will allow your website or webpage to get better rankings in search engines, such as google, thereby making it easier for people to discover it.
There are a lot of techniques and processes involved in SEO, which is why learning how it works first of all is the most important first step that you must take.
Basically, SEO helps online sites, or online businesses, to get a certain amount of exposure on the web by making them more visible and easier to find through the use of search engine's indexing software, thereby making it easier to redirect traffic to your site and business, improving your chances of receiving a steady stream of market.
How is your site or page ranked?
Before your website can make full use of SEO, you must first get it indexed by search engines.
How this works is that search engines find your website or webpage through the use of different indexing programs, such as crawlers or spiders that basically follows all links that lead to your site or page and downloads copies of it as it goes.
After this, your site or page will be analyzed and indexed based on some algorithms and criteria set by the search engines, thereby giving your site its ranking.
This can be achieved through effective link building, which requires you to create connections to other sites that have similar contents to that of your site.
Benefits of SEO for your site
One of the more obvious benefits of SEO is that It can help improve your site's web ranking in search engines, thereby increasing the amount of web traffic that you website can generate.
Since your site is now easier to locate in the web, it is a safe bet that there will be a significant change in the amount of visits from potential customers that your site can get.
Keep in mind that making your site easier to find makes a whole lot of difference for your business' survival, especially for those based online.
Avoid spamming
Spamming is one way of getting traffic directed to your website, however, this type of method will only work for a short period of time, and will ultimately lead to your site's failure.
This type of method works by literally tricking traffic to get redirected to your site through the use of some deceptive techniques, such as using irrelevant keywords and using duplicate content on other sites just to try and increase your site's page ranking.
Initially, this can generate some traffic to your site, but it will create some problems later on for your site, making it a big possibility that you might even lose some potential customers along the way.
Learning how the entire SEO system works is your first step on managing your online business or website, especially for a beginner such as yourself.
Understanding how it works can help you determine what other steps you need to take in order to fully realize and take advantage of the entire SEO process in turning your business into a complete online success.
Keyword Selection For SEO
One of the main components that helps determine the success, or failure, of your search engine optimization (SEO) campaign is your keyword selection.
Although this may not appear much, choosing the right keyword to use for your website is one of the more grueling parts of the entire SEO process, especially if you aim to find one that will be most effective for your site's search engine optimization.
When using keywords for SEO, you just need to follow a few simple steps in order to properly find the right keyword that will do the job.
There are also a couple of things that you need to look out for in order to avoid any problems when trying to optimize your web page.
Make a list
The first thing that you should do if you want to be able to use keywords effectively is to start out by making a list of "key" keywords or phrases that are relevant to the content of your site, and by doing this, it can actually lead you to create or discover more keywords or phrases that may blossom from the original one that you have chosen.
Select key phrases or words
Once you've made a list, try to select ones that contain a "key" keyword or phrase that can help you identify your site's content.
Let's say your site's content is all about cars, using cars as a keyword won't put you high up in the page ranking of search engines, especially since a lot of sites or pages have that as a keyword.
Try to avoid using words or phrases that are too general, as this will not help improve your page ranking.
By adding other key terms to your chosen keyword, such as "second-hand cars", or "second-hand sports cars" will actually help improve your chances of going up higher in the page rankings.
Just make sure that these are relevant to your site's content.
Check your competition
It also helps if you took the time to search for keywords or phrases that your competition are using so that you can narrow down which ones to use, and which ones to avoid.
There is no sense in using a type of keyword or phrase, such as "cars", which a lot or most of your competition are using as well, and if their site's are ranked high up in the search engine's index, then you might have a difficult time going up against that.
Use your location
You can also improve your chances of getting a much better page ranking result if you incorporate your location to the keyword or phrase that you are trying to use.
Let's say your business is located somewhere in Minnesota, by simply adding the word "Minnesota" to your keyword selection ("Minnesota second-hand sports cars"), you can fair better in your page ranking.
However, this type of method usually entails that people are planning on seeing you in person when they do searches like this, so make sure that you only utilize this technique if you are open to the idea of them visiting you in person.
Use your niche
Always try to choose the keyword that you specialize in, or at least the one that offers you with the most profit.
Keep in mind that you want to offer the keyword that best describes your business, but if the search volume of users is leaning towards one that isn't your main product, then you can actually opt to use that keyword instead, just as long as that keyword is still related or relevant to your site's content.
How to Use SEO for Your Web Site
Several business owners and web site owners now understand the power of having high rankings in search engines.
You get to be visible to millions of potential visitors online which can ultimately lead to increased sales and income.
You can use SEO wisely to become highly successful in the industry you have chosen.
Find out more about the techniques and benefits to determine the best ways to market your web site. Here are some guidelines.
How the Engines Work
SEO or search engine optimization aims to make web sites more visible, according to their relevance to any given search.
Search engines contain programs referred to as spiders, which go to several web pages or URLs to identify the content of the site, as well as look for other links to scan later on.
Spiders are also called web crawlers and scan the content of different web sites and pages.
These send the results of the scan back to the algorithm, which will eventually be broken down further to be analyzed.
If the spiders go through a link to a new page or site, the links are stored. Other spiders over time will continue to crawl to linked-to pages.
More links from other sites and pages will lead to frequent crawls and visits, thereby boosting reputation and potential sales.
Analyzing the Data
Search engines generally view a combination of more than 200 factors to identify the right pages that must rank for certain queries.
Factors include information contained in the web pages or on-page factors like title heading and page content. Off-site factors may also be included.
The factors include the words used to link back to you, the reputation of the page linking to you and the duration of time the link has been present.
Both off-site and on-site factors determine the search engine rankings.
On Site Architecture
When you create a web site, try to aim for easy-to-understand site architecture and simplicity. Both search engines and human visitors will find it easier to locate you.
You should try to organize the web site into clean sections, called siloing and theming.
Good site architecture will organize the domain name according to the exact description of your chosen topic.
For example, if your web site is about basketball shoes, you can use the site architecture as such: "shoes.com/basketball/" or "shoes.com/basketball/midcut/".
Having good site architecture will provide you with many advantages like easy expansion, since the site can be divided into manageable sections, easy navigation, since the site can easily be viewed and the URL manipulated by users and easy maintenance, since the web site can be divided into sections that are easy to control.
Keyword Relevance
Always invest in good and useful keywords that pertain to your chosen topic.
Users can easily find you through the title and content if you include the right keywords and secondary terms that pertain to your chosen topic.
Use keyword generating tools and other online programs that will aid you in improving the web site as a whole.
There are plenty of things to understand when using keywords, like the use of plural or singular terms, order of words and head keywords.
The words should appear in the vital parts of the article or content, but avoid overstuffing the site with these or you will lose credibility.