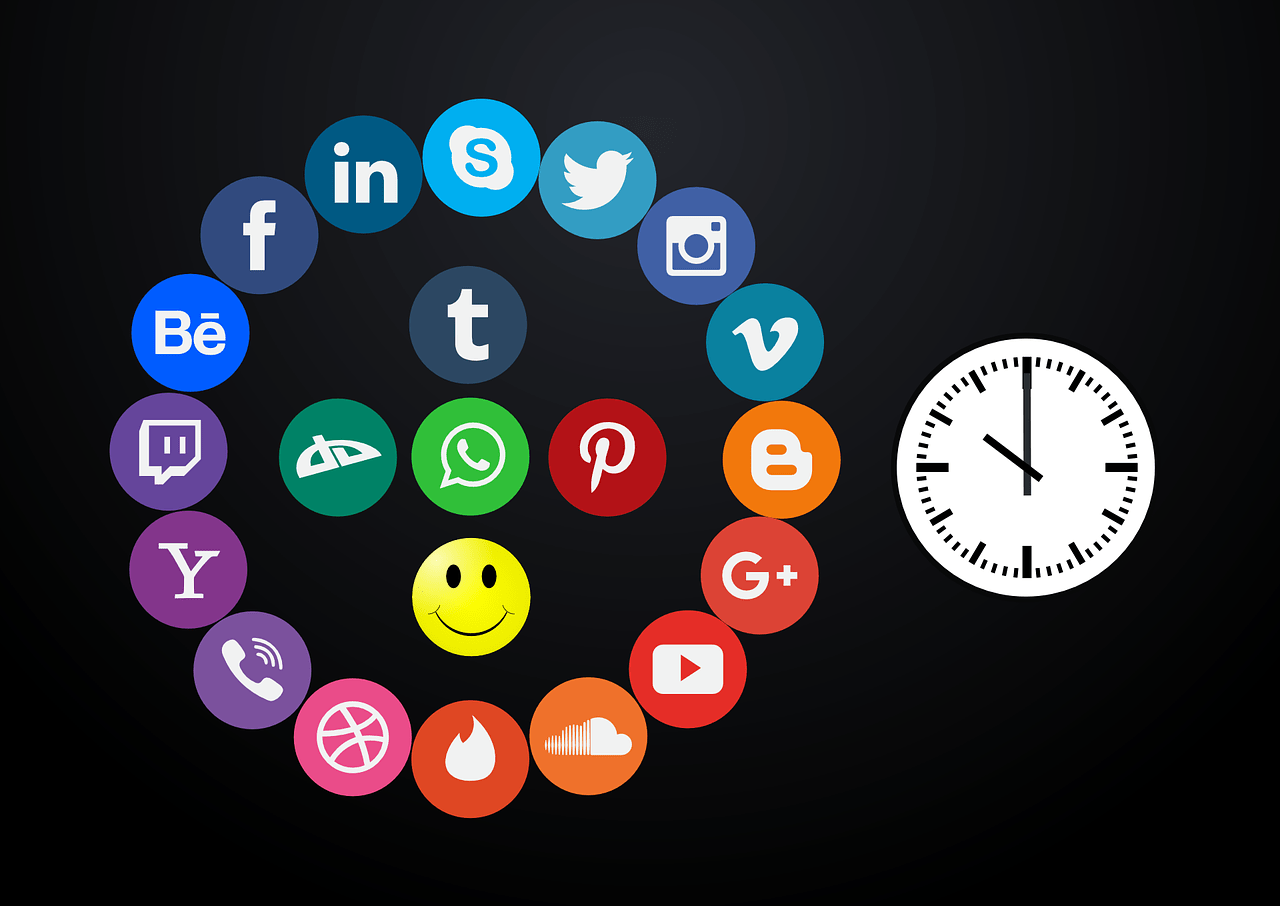 3 Reasons Why Reddit Is Great For Driving Traffic

 
"Is Reddit the right solution for my site? Why should I consider Reddit to boost traffic?"
Like everyone else in the internet marketing field, your goal is to see your traffic shoot through the roof.
I mean, without high levels of traffic you will be swallowed by other sites, right? This is why many people focus on social networking sites.
Well, you certainly should consider Reddit. The following are 3 reasons why Reddit is great for driving traffic:
1. Huge Traffic
We all know about huge traffic. Yes, the elusive traffic that will skyrocket your site from out of nowhere to among the very top pages.
Well, many social networking sites are known to have many followers. In fact, many boast about having millions of visitors who are always interacting on their site.
But, few can rival the page views Reddit gets. According to statistics, Reddit gets more than 2 billion views on their pages monthly.
With such huge volumes, a person is assured of good traffic if they can make a successful post.
2. Less Tasking
People spend lots of time, effort and money just to attract traffic. In fact, many give up after the realization that it isn't that easy. Well, with Reddit it's friendlier.
You only need a few votes on submissions or comments to drive traffic. Forget about looking for 1000 plus up votes.
It is not unheard of sites almost crashing because of 50 votes originating from a subreddit with 60,000 readers, or getting 90 votes from a subreddit with 35,000 readers.
3. Your Influence Doesn't Matter
"You are more likely to drive traffic if you are popular." This is what other social sites put across.
So, the ordinary Joe will have to spend twice or thrice the effort than Twitter's Chris Brogan. With Reddit, your influence essentially doesn't matter.
Whilst there is the 'karma' system, with the right comments or submission you will reach the front page regardless.
The secret lies in understanding your community and knowing what tickles them. A small subreddit usually has about 20,000 readers- imagine connecting to them
Looking at the above breakdown of 3 reasons why Reddit is great for driving traffic, it is evident that Reddit is a valuable resource for boosting traffic.
In fact, many people have seen traffic increase tremendously from just a few comments or submissions. Nonetheless, it doesn't mean this is a shortcut to driving traffic.
Failing to apply proper techniques may lead to you being swallowed alive in the net.
It is critical to post good content, specialize in your niche, and most importantly always engage your "Redditors."
3 Tools To Help You Market On Reddit Better
Are you tired of the usual social marketing strategies such as leveraging Twitter, Facebook, Instagram and Pinterest?
Well, you may consider using Reddit for your internet marketing campaigns.
Reddit is one of the most popular websites in the world with over 56 billion views each year.
It is one way of ensuring that you are ahead of the pack as most business have saturated other social media networks. 
If you are going to use Reddit for your marketing campaigns, it is important that you get it right the very first time.
If you are already using Reddit for your marketing, it is time to take it to the next level. Here are 3 Tools To Help You Market On Reddit Better:
1. Hootsuite 
Hootsuite is the first choice among many marketers for the simple reason that it helps you to be in touch with you target audience.
It even gets more magical when used with Twitter app TweetDeck. It has the ability to manage Reddit and other social networks and schedule publishing of messages. 
You get to know exactly what your audience say about your brand and you can engage them to get more in-depth feedback.
The analytics part of Hootsuite gives you information on how your media efforts are being received so that you can improve in the future.
Hootsuite encourages collaboration between your team members thus reducing workload.
2. Screaming Frog
This is an SEO tool that crawls through the internet and delivers data that allows you to optimize your site.
It also identifies SEO problems in your website pages and makes the necessary recommendations hence making the page optimization process a breeze.
The program installs locally in your computer. 
The data is captured continuously and updated in the program's user interface so that you can get a real-time picture of what is happening in your social networks such as Reddit.
You can export key onsite SEO elements to Excel so that you can analyze it further and make the necessary recommendations.
The screaming frog is ideal for medium to large sites where you cannot go through every page manually. 
3. SproutSocial
This is a marketing tool that enables you to increase your brand awareness through Reddit and other social media networks.
You increase your brand awareness through engaging your customers, publishing pages and analytics.
After posting information on the social media, the next thing is to monitor how it performs.
SproutSocial allows you to listen to the conversation and learn what drives your campaigns by giving you analytic tools that simplifies the data received into simple consumable information.
You also get to engage your customers to resolve issues and maintain loyalty.
5 Essential Traits Of An Online Marketer
No doubt we have all heard of the many Internet millionaires who have made a killing by selling a product or service online.
There are too many out there to count really.
However, for as many success stories as we have heard, there are far more stories of Internet marketing failure from people who have invested their time, money and effort into the Internet marketing industry and have found themselves lacking.
Why? Most often it is because they lack the essential qualities of an excellent Internet marketer, and so here we outline the top 5 qualities any Internet marketer must have:
1. He puts his customers first
Many people who get into the Internet marketing business, focus on the money and forget their customers in the process.
This is a sure way to fail. If you do not know your market, how can you expect to provide a service that they will eagerly pay you for?
Any successful Internet marketer not only strives to provide an excellent product, but also seeks to bring about a positive change or experience for their consumers.
Customer satisfaction is their focus, because they know if the customer is satisfied, their brand will grow and with it their earnings.
It is true that you can make a quick penny by selling something to a consumer, but for long term success that brings you millions, you need to make sure your consumers come back to you over and over again.
For this their first experience must be nothing less than satisfying. As such, a successful Internet marketer listens to his target market and does extensive market.
This kind of interactive learning and focus is the foundation for Internet marketing success.
2. He is never daunted by short term failure
It is said that you learn far more through failure than you do through success, and every word of this is true.
It is through failure that you often learn how to find sustainable success.
If you were to take a look at the story of any successful Internet marketer, you would find that their much coveted fairy tale ending was indeed preceded by a countless number of challenges, obstacles and points where they felt that their failure was inevitable.
In a highly competitive market such as this, success belongs to the ones who are not daunted by the pitfalls along the way- they simply refuse to fail.
Successful Internet marketers turn every failure into a learning opportunity and are prepared to make the necessary sacrifices which only result in them coming out on top.
3. He has a competitive and creative nature
Remember that no amount of effective Internet marketing can occur inside a vacuum.
There is heavy competition out there and you need to be aware of who your competitors are, and then have creative strategies to outdo them.
Study their tactics, see what they are doing wrong or right and then improve on it.
You need to ensure you also have solid design and copy writing skills or a creative team that can carry out these tasks in a quick and consistently efficient manner.
You must be innovative in terms of planning and execution.
It will not simply be enough to identify your competitors and then copy what they are doing, if that is the case, they will always be ahead of you.
In order to surpass them you need to gain insights from them to optimize and creatively enhance your campaign.
4. He has excellent problem solving skills
Before your very first internet marketing efforts are launched, you need to ensure that you have very clear goals and objectives.
You need to determine what are the necessary tools and tactics for successfully achieving these mandates- both short-term and long term.
Now, this is where you need to have very strong problem-solving skills.
Internet marketing does not exist inside a bubble, therefore, any creative marketing plan you have will require constant revisions and adjustment.
The market will shift and when it does you need to have the skills to adjust your marketing plan to maximize on this shift.
Always be thinking about what you can do better, and be ready to have to adjust or reinvent your strategy at a moment's notice.
If you do not cultivate strong problem solving skills then you will be at a great deficit.
5. He works hard and has a passion for lifelong learning
Internet marketing is dynamic. It is a constantly evolving field and you must be prepared to evolve with it.
Even if you have picked up quite a few skills in one day seminars or day to day learning on your own, it is still very likely that you have overlooked various areas, where increased awareness and conversions could use a boost.
A successful Internet marketer believes in their business and is committed, day and night, to continuous learning that will broaden their skills and knowledge.
This in turn makes them a cut above the rest. Always be willing to burn the midnight oil and explore all the Internet marketing resources available to you.
Network with other Internet marketers and study your competitors day in and day out.
Never stop learning and once you are successful, never get complacent- you should always approach your business as if you had just started no matter how many years of success you have.
Clever Ways You Can Increase Your Email Opt-ins and Get More Subscribers
How do you increase your email opt-ins and get more subscribers?
This is one of the many challenges faced by most of businesses when it comes to internet marketing.
1. Look At the Page
Make sure the opt-in forms do appear in the overlays and top bars to enable the new customer access to it quickly.
With regards to your landing page, ensure that the signup form stands out and entices visitors.
Here are the key parts of any good landing page, and how you can optimize them for signups: 
Headline – this will grab the attention of the new user. Spend some time to craft an accurate but interesting headline that was pique the attention of your audience. The point of a headline is let your audience know what the page is about, and to interest them enough to keep them on the page. 
Benefits – As customers we are sold by the benefit a product or service offers us. We are selfish and rational, so make sure that you emphasize why your viewers should be taking a given action.
Call-to-action – A call to action should be bright, bold and catch the eye of your visitors. Without a shadow of a doubt, the call to action is the most vital part of your landing page. It is there to convert a viewer to a customer or subscriber. Until they see the CTA they are merely a viewer. You need to convince them to do what you want. 
Opt-in form – this is crucial in your landing page because it's where your users will need to subscribe by agreeing to the terms of the service.
2. Avoid Distractions
Distractions will reduce your efficiency and intentions with your opt-ins.
Make sure all the distracters are removed and all the inefficient lines are dropped to enable faster retrieval of information.
Your landing page should focus on the opt in form and call to action, you don't want to be distracting your audience with other information. 
3. Obtrusive But Effective
Internet users are becoming more and more advertisement blind.
This is the idea that we have become so used to seeing adverts on websites that we don't focus on them anymore and have, to an extent become blind to them.
In order to overcome this as an internet marketer, you must ensure that your opt in form and CTA stand out from the rest of the page.
You can do this by using a different color and font, or placing it off to the side of your content.
Creating A Monster Headline: Several Tips To Help Catch Your Reader's Attention
Regardless of the intention of what you are writing, creating a good headline is very important.
You will probably not get the expected response if you do not use an eye-catching headline.
Half of the battle to gain prospects is getting the attention of anyone that comes across your writing using your headline.
It isn't really that hard to create creative and catchy headlines. Coming up with the right words to use simply takes time and thought.
Boring and dull headlines never have a catch on human minds. Nowadays, everything is available online, be it news or information of any product or service.
Businesses from all over the world are as a result, marketing all their products and services on the internet using different means such as article writing, news writing, blogs, press releases and classified advertisements.
A great headline will help you to;
– Grab a reader interest
– Give them a summary of the whole body content.
– Create appeal towards the reader's self-interest 
– Answer the query, "What's in it for me", "Who cares", "So what"
– Set the offer's tone 
How To Write A Headline ;
The first thing you want to make sure of is that your headline is aimed directly at your intended prospects.
The more precisely you can pinpoint who your target market is, the easier it will be to do this properly.
You'll be able to easily create the right headline once you've gotten clear on this point.
When someone makes a purchase, it's usually because they believe it will help them in some tangible way, so you have to make it clear how your product will do this.
The key, then, is to target your headlines so you'll be communicating directly with your prospects, not just a general audience.
One thing that the most profitable headlines have in common is that they get their point across with ease and simplicity. 
Don't complicate your headlines with too much jargon or unnecessary words.
Your prospects should be able to understand the benefit in your headline with the first glance. By keeping it simple, you get your point across more easily. 
Remember that the purpose of the headline is simply to pique the prospect's interest, not tell them the whole story.
Buzzfeed has been doing this for years with their famous 'click bait' headlines, which give you little of the content at a glance.
Instead of telling them everything in the headline, entice them and lure them in, make them want to click.
How To Get More Upvotes' On Your Reddit Posts
There is no other place on the web that is more coveted for online entrepreneurs than the first page on Reddit.
If you operate or run an online venture, you have probably realized that it is a huge task to get up-votes on Reddit especially if your site is new.
Do you have very low rankings on the search engines and no clue on how to get visitors to your website? I feel your plight and pain.
I have been there before, but I learned how to utilize Reddit in the right way to drive quality traffic to my website.
Reddit is the online home away from home for millions of people every month.
It helps start memes, create overnight celebrities, change the world and shape the news in a wide array of ways.
So it is no surprise to any online entrepreneur that submitting a post on Reddit, something which almost everyone can do is one of the gold mines in the online world.
Likewise it can also prove to be a hard nut to crack. And there is no guide that guarantees success. 
1) Have a stunning title. 
Make sure your title is correct and accurate. There is no room for typos otherwise you will be embarrassed in the comments.
Typing errors tend to annoy most Redditors who will definitely down-vote your site out of existence. 
2) Have a good thumbnail. 
Just like blog posts and YouTube videos, your thumbnail has everything to do with convincing visitors to click your content.
The same applies to Reddit.
Most people like great photos, if the thumbnail is an image of an empty field it is likely not to contribute towards your post getting click-throughs or more upvotes.
But if you get an attention snatching photo like Kanye West playing soccer, and you make the photo him dribbling – you will be onto something.
The thumbnail continues the information but does not give it all. This means many people will click onto the post to try and see the full thumbnail and if they like it.
3) Be relevant. 
Before you post anything, spend some time finding out what is trending on Reddit. Know what most people are talking about and what is getting up-voted.
If people are talking about the Kardashians at the moment, then write a good article about the Kardashians and then submit it on Reddit.
4) Submit at the Right Time
The best way to find out this, is to check your statistics. When is usually the best day for your blog or site? When do you always get the highest number of views?
How to Increase Your CTR From Reddit
It's obvious that everyone is looking for more page views. This makes the CTR a very important element when using Reddit to generate traffic.
Having a higher click through rate is going to mean that for a given effort, you'll be getting more eyes on your page and hence potentially more sales.
Improve your content
In order to increase your CTR ratings, you should be delivering high quality content that tries to solve a reader's problem.
Do this by making your blog or site as useful and attractive as possible. Always update your content and always write content that your audience will find relevant.
You should also use keywords that are appropriate and applicable. Your content should be easy to read and understand.
Try to use interesting information that will capture the attention of the audience.
This therefore means that better content means more visitors to your page. 
If users are enjoying your content they will be more likely to upvote it, meaning that it will rise up the page on Reddit and more people will see it.
Use good images
Make sure that you choose very strong images as this will automatically increase your ratings.
The audience on Reddit are in a rush, they like to skim content and then jump back to Reddit, your job is to stop them in their tracks and grab their attention.
Have attractive images and format them correctly. Your pictures should be clear, engaging, interesting and detailed.
You will attract more viewers to your site if your images are stimulating, fun or curious. 
Be headline conscious
As I said before, people are in a rush.
Anything that you can do to grab their attention is good, meaning that your headline shouldn't be hidden by all the others surrounding it.
Statistics say that the longer your headline, the better it is received by the audience because it conveys authority and trust.
It will also prevent your title being overshadowed by longer posts around it.
Be genuine
As a community, Reddit has a distaste for content that is considered to be created by marketers in an effort to dupe them and earn revenue.
You must ensure that you come across as a real user, and the best way to do this is to actually integrate into the community.
Make use of Reddit and enjoy it. Interact as any normal user would, comment on posts that aren't your own, share links that aren't to your site. Become a Redditor. 
How Often Should You Try To Drive Traffic From Reddit?
Reddit was founded by university roommates Steve Huffman and Alexis Ohanian.
The social networking, entertainment and news website calls itself 'The Front Page of the Internet' and comes with an interesting blend of links, news and commentary.
If you know how to use Reddit effectively and you sign up and create an account, you can get multitudes of visitors to your blog and an increase in your online earnings.
Reddit Rankings Are Determined by Up 

– and Down – Votes 
To many marketers Reddit is an essential resource that has become indispensable.
The difference between Reddit and Twitter for instance is that with Reddit, the stream of content is curated by the community.
A posts position on the site is either of value and it is up-voted or it is deemed unworthy and down-voted.
You need to submit interesting topics to get up-votes, otherwise your account can get banned.
People Want Content of Value 
But how often should you try to drive traffic from Reddit? How often should you be submitting links?
Other social bookmarking sites allow you to submit lots of links every day, but not Reddit – in fact they won't allow you to do so.
In spite of Reddit's strict rules, you can drive huge traffic from Reddit to your blog by using it the right way and in the long run you benefit more than with other social networking sites.
Timing is also a key factor to submitting links and according to experts the best time to submit a link is before 5pm EST because this is when most people are browsing Reddit. 
Making it to the Front Page 
Items that do make it onto the front page are seen by countless numbers of people sending large amounts of traffic to the linked website.
The front page is made up of content which is submitted to the site's subreddits – music, gaming, news, pic etc and visitors to the site are subscribed to these top channels.
As you discover niche communities, you can subscribe to subreddits, which will push popular posts from those channels to your homepage.
If a subreddit gets enough subscribers, it becomes part of the default homepage, and this in turn drives more subscribers and traffic.
If you don't want to see content from a certain subreddit on your homepage, you just have to unsubscribe from it. 
What Is the Best Type of Content to Post On Reddit?
Reddit is an amazing website, thanks in part to its great variety of sections for people to search through and more than enough ways for people to interact with each other.
However, this doesn't mean that every single bit of content should be posted there.
There are a number of good kinds of content for you to add onto your Reddit page including not only sensible bits of content but also some multimedia features.
Questions Can Be Great 
You should consider asking creative questions on Reddit.
You can ask questions relating to what people would do in certain situations or what ideas can be found around the world.
If you ask questions on occasion then people will interact with you and give you their own special ideas in response to your topic.
If you are smart you can find a way to link to your own site.
Make People Laugh 
Comical content can be perfect for you to post on Reddit. It's often easier for people to share content on Reddit if it's funny.
This is because people always enjoy a laugh every once in a while.
Also, people want a respite from all the hostile and negative content that's all around the online world.
They'll want to feel happy and excited about whatever it is they are finding online.
Add New Ideas 
You should think about new ideas that you want to share with other people.
Whether it is to offer a new recipe to people or to showcase some new innovations or creations that have been developed over time, you should share new ideas with others.
People want to learn new things and are willing to go online to find them.
Solve people's problems
Some of the highest rated self posts on Reddit are ones that solve a problem that individuals or a community has.
When someone is able to offer genuinely useful content, people feel obliged to upvote it.
Therefore, when you are posting make sure that what you are writing is not just rubbish and that it will be helpful to someone.
Check Out the Videos 
Media is more easy for an audience to consume than text, so if you're posting a video of yourself or a link to Youtube then you can expect it to do better than text.
Online viewers are lazy, appeal to this laziness with images, video and audio.
Why You Need To Post on Reddit – Hint: To gain traffic to your website
It's common belief that your success as an online entrepreneur is dependent on the number of back-links and traffic you get on your website..
Luckily, there are quite a number of techniques you can use to get more traffic without worrying about Google and Reddit is one of them.
By submitting to Reddit, you'll have a valuable back-link to your website that can make all of the difference in your traffic and your online rankings.
It will help you reach your audience fast and consequently spread the word about your business.
Submitting to Reddit is quite simple. All you do is sign up to get a free account, and you're good to go. 
Reddit is a social bookmarking site that is known to increase website traffic. By submitting to Reddit, you'll direct people to your website, and that's good for business.
In fact, the most important thing for any webmaster is getting as many people as possible to their sites to consume the content there.
Getting a back-link to your website is another good thing.
A back-link is a vote on the popularity of your site thus it's a very useful resource. 
Content Discovery 
Among the many benefits that Reddit brings is content discovery. The moment you're connected to Reddit, you'll get access to the best articles.
In fact, a majority of entrepreneurs come to Reddit specifically to find content.
Remember when it comes to online marketing, content and good content for that matter, is key.
What Reddit does is to consolidate the best articles in one place to make your work easier.
The articles posted cover a range of niches such as social media, humor and even success stories.
With over 800 sub-Reddit's, you don't have to scroll through the entire list of content.
The sub-Reddit will help you sort out the articles based on the niche that you want.
Build Your Customer Base
Reddit is a dynamic tool you can use to interact with the target audience. That way, it becomes a powerful tool for crowd-sourcing and gaining experience.
It's especially important if it involves brands and services.
You can use the Reddit platform to make your presence known to the target audience.
This may involve engaging in online discussions and posting useful tips and advice whenever you can. 
There are tangible rewards of talking to your target audience, especially if you prove helpful to them.
Through the various available forums, you can easily communicate to your audience about what you stand for in terms of policies and quality.
Once you've won their trust, you can start to let them know about your services or products.
Learn how to get the most out of Reddit! – Click on the Banner