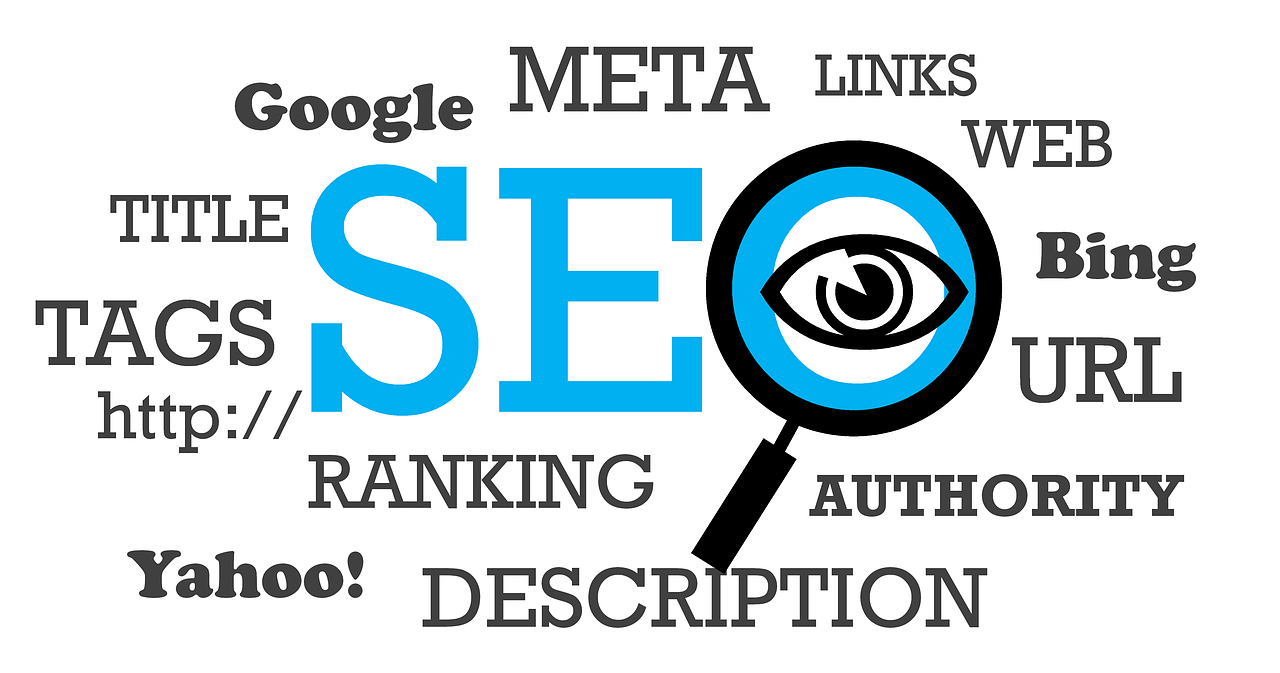 Are 301 Or 302 Redirect Best For SEO?
The need for redirects
1. With the growth of the website and the addition of more content; changes to the site need to be made.
2. It is a challenge to change some items like the structure of your page concerning its URL.
3. It is also tricky for Google to identify which page is the authentic and correct one.
4. Also, the search engine giant might not be able to understand the page you prefer visitors to go on.
5. Duplicate content can damage your search efforts, and hence a need for the redirect is required.
301 redirect
1. A website page that has moved permanently to a new URL.
2. Search engines often require you to tell them what you are doing because they are not mind readers.
3. A 301 redirect allows you to say to a search engine like Bing or Google that your old page is no longer valid and hence you want traffic to the new page.
4. Usage of a 301 redirect can show Google how you want to be cooperated with and how you want to recover the traffic.
5. The recovery, however, could take a few months to a year.
302 redirect
1. Intended for a temporary website page move.
2. The challenge here involves webmasters using 302 redirects for a permanent move.
3. Because of its temporary nature and purpose; the redirect confuses Google because it isn't sure if the change is real, short-term or longterm.
4. Be careful while using this form of redirect. If you do not reset your website at a certain point to its original settings or convert the 302 redirects to 301; you could lose considerable traffic over the long term.
How to create the redirects easily
1. WordPress has many plugins that can allow you to do the work quickly.
2. Redirection is one of them. It is the most popular plug-in.
3. Other plugins include simple 301 redirects, SEO redirection.
Which redirect is better?
1. In most cases, you would want to prefer using a 301 redirect as it gives you more search credit than a 302 redirect.
2. However, if you have multiple landing pages, then you can test a 302 redirect as it can be more comfortable in the interim.
3. The best redirect can only be decided once you know what you want to accomplish. This will help you pick the most appropriate redirect method for your work and requirement.
How to Check Domain Authority and Page Authority
Domain authority is a search engine ranking score that is developed by Moz which predicts how well a website will rank on the SERPs. The score ranges from 1-100.
Page authority is a metric that is generated by SEOMoz to predict the rank which a page will obtain in search engines.
Here is how you check both of these types of domains:
Reviewing Domain Authority
1. Use Moz Link Explorer to check the domain authority. It is the best tool for the purpose.
2. It is also called as the Open Site Explorer.
3. If you use the tool as a guest; you will get only three reports per day.
4. However, if you wish to see countless reports; sign up for a free Moz account.
5. The free trial session will allow you a 30-days usage and to access the continuous services of Link explorer; you will have to pay and access the Moz Pro account.
6. Website Authority Checker is another tool that you can use. Using the tool can help you know your website age, URL age and the backlinks.
7. The checker employees Mozscape API for generating the results.
Checking Page Authority
1. Ahrefs can be used to check both the domain and page authority.
2. Ahrefs has a fresh collection of index and DR's correlation with the actual rankings typically.
3. Usually, a general method to check page and domain authority includes:
4. Looking at how many unique domains and pages have at least 1 do follow the link to the target website.
5. Taking into account the DR values of those linking domains and pages.
6. Applying some math and coding magic to calculate raw DR scores.
7. These scores are then plotted on a 0-100 scale.
8. Ahrefs demands a monthly license to access its data for those people who do sign up.
Keyword Research and Analysis
Keyword research and analysis is as important as it used to be in its practice in the past. Here is a checklist is given to show you the appropriate and effective manner of using keywords for search engines work today:
Starting Up
1. Make a list of important and relevant topics related to what you know about your business.
2. Generate 5-10 topic buckets to help you decide specific keywords later.
3. Put yourself in the shoes of your buyer personas.
4. If you have a company selling marketing software; your topics will be something like SEO, social media, blogging, email marketing etc.
5. Identify keywords that fill into the topic buckets.
6. If you are a Hubspot customer; make use of their content strategy to help you do this.
What Comes Next
1. Find the keywords your website is already getting found for.
2. Use web analytics software like Google Analytics or HubSpot's Sources tool.
3. Repeat this practice for as many topic buckets as you have.
4. Research related search terms; go to Google.com and take a look at the related search terms that appear when you plug in a keyword.
5. HubSpot customers can get suggestions for keywords and topics to consider within their Content Strategy tool.
6. Check for a mixture of head terms and long-tail keywords.
Tips and Tactics
1. See and find out how your competitors are ranking for these keywords.
2. You can manually search for keywords in an incognito browser or use tools like SEMrush to carry out free reports.
3. Cut down your keywords list to some more quantitative data.
4. Use tools like Google AdWords Planner. Set up an account. Mix this tool with Google Trends.
5. They can help you determine and focus on terms that are trending.
6. Download a free SEO template now that you are done with your keyword research; organize your keywords and keep a track for all of them.
Negative SEO
To know if a negative SEO has hit you is a crucial step in making sure you get rid of one. If you've experienced a ranking decline for your website; that too because of a competitor; here is how you can spot it:
1. If the negative SEO aims to reduce your search traffic, then apparently it will just do that.
2. You will notice a sudden drop in your search traffic; this can be a symbol provided you haven't been doing anything dodgy yourself.
3. The attack can be in the form of a manual penalty notification.
4. There are two types of penalties; manual and algorithmic.
5. A drop in traffic and ranking can notice an algorithmic penalty.
6. However, for a manual penalty; you will receive a message from Google in which they will mention taking action against your site.
7. A drop in individual keyword rankings can identify another symbol for a hit by negative SEO.
8. Use Ahref's rank tracker to keep an eye on the movement of your top and essential keywords.
9. Add the words on the tool and see how they've moved up and down on the SERPs over time.
10. Spam links can also be a symbol for negative SEO.
11. How to deal with spam links:
 Go to Ahref's. Go to Alerts > Backlinks > Add alert > Enter domain > Set frequency > Add
 A sudden influx of suspicious links can highlight a negative SEO attack.
12. There can be fake link removal requests, which can also be a source for a negative SEO attack. These can hurt your site.
13. Use Ahref's backlinks alert to tackle the issue.
14. Use Google Analytics to see the:
 Bounce rate stability
 Session duration
 Search console and landing pages
 Site speed
15. With the confirmation of the negative SEO attack, here is what you can do:
16. Find contact information for sites with the bad links.
17. Send an email to the owner and request for the removal of the link.
18. Use google webmaster, Tools or Link detox to create a document with a list of negative SEOs.
19. Along with the file, visit Google Disavow links and submit the document.
20. Invest in a backlink monitoring tool.
How to Do Off-Page SEO
Off-page, SEO is often referred to as off-site SEO. It is the practice of improvement of the site's popularity, fame and its ability to be trusted upon.
This improvement is brought about by the promotion of the site on other websites. Here's a list of how you can do your off-page SEO:
Step 1: Link audits
1. Carry out a link audit and analyze your bank link profile.
2. Keep a check on your current personal profile.
3. Perform a link audit- this will help you find unwanted and harmful links.
4. Start by gathering a list of all the links pointing towards your domain and their sources and anchor text.
5. Evaluate each of these to find which ones are helping and which are harming your SEO.
6. Download a list of your backlinks in Google Search console in a link to your site under search traffic.
7. Export these lists as either .csv files or you can even export them as a Google document.
Step 2: Link analysis
1. Determine the value of your links and spot any negative SEO.
2. First, look at the anchor text so that you can weed out links that are low in quality and are spamming.
3. Do not have too much of the following anchor text:
 Exact match
 Anchor text that is irrelevant
4. If you cannot remove these harmful links; prevent them from being counted against you.
5. You can do this by using Google and Bing's disavow linking tool.
6. To disavow your links, you need to ensure your website is registered and verified with Bing and Google.
7. WebMaster tools can help you examine the list of inbound links linked to your website by search engines for example in Google:
 Go to WebMaster tools home page and click on the site you want.
 Go on the dashboard and click Search Traffic and then click links to your site.
 Under the category of who links the most click more.
 Click on download more sample links.
Step 3: Social media engagement
1. Share links on social media platforms like Facebook, Twitter, LinkedIn and Pinterest.
2. Keep users within your environment by keeping competitors off the first page.
3. Promote your site through comments on blogs and other forums etc.
Searcher Intent and its Use to Boost SEO Rankings
Search engines exist to help provide users with information and results that are relevant to their search query.
SEO campaigns that are smart are built upon the understanding of how the audience's search revolves around your industry, product and website. Here is a guide:
Step 1: Understanding Searcher intent
1. It is essential to understand the intent hidden behind each search keyword.
2. Understand the three categories of search queries.
3. Navigational search queries: It is the search that is performed with the intention of going directly to a specific website or a page on a site.
 Consider the high-value traffic for the brand or business being searched; hence make sure you look the part in the search engine results.
 An opportunity exists to get listed with other businesses and bring about brand awareness potentially, or you could even steal a click.
 A fear, doubt and uncertainty about competitor brands prove to be beneficial in such searches.
4. Informational search queries: from the perspective of volume; this type is at the top of the funnel.
 In this type of search, the end goal is obtaining of the information.
 Approximately all business has potential and opportunities in informational search.
 Get in front of your audience and build brand awareness and website traffic.
 Use visits to the site to qualify areas of interest and build a list of remarketing; this will generate leads and will advertise your product or service.
 Build your brand in time so that when searchers are ready to buy what you're selling, you are in the position to get running.
5. Transactional search queries: these relate to the wanted and desired action that you would like a prospect to take.
 The action you want people to take depends on the business.
 It is important to target keywords that relate to your business.
 Focus on helping visitors complete their goals once they've come on your site.
Step 2: Content strategy and clarity of intent
1. The understanding of the intent behind the keywords helps to simplify the whole SEO process.
2. Create content that ranks well and converts users.
3. Understanding of intent can allow the review of content that is rankable and can provide opportunities which can improve the content that is already being ranked.
Improve Your Site Speed
A slow website can be quite frustrating and annoying. It is not only bad for the end users but also is equally bad for the site owners.
Site speed and its performance affect the traffic, views and conversion rates; hence it is of great importance.
Here's how you can take control over the matter on your own:
How to improve site speed
1. Start by the upgrading your web hosting plan.
2. Upgrading to a web hosting plan is the simplest and easiest way to improve the speed of your site.
3. In case of a shared hosting; move to a VPS or a dedicated option.
4. The decision for deciding between the two depends on your business needs.
5. Enable browser caching.
6. Store static files like HTML documents, images, media files, JavaScript files.
7. Enabling full caching of your website can reduce your page load from 2.4 to 0.9 seconds.
8. If you are a WordPress user, install a plug-in. The best would be W3 Total Cache.
9. If you are a user of Drupal, use the Varnish Cache software to leverage browser caching.
10. Make sure to remove unnecessary plug-ins. Install P3.
11. Minimize HTTP requests by combining CSS, JS scripts and HTML files altogether.
12. Use CSS files instead of images as much as possible.
13. Optimize your pictures; reduce the size of your images without negatively affecting the quality. Try WP Smush or Kraken.
How to test site speed
1. Google's free tool known as the Page Speed Insights can be used to check your site's speed.
2. Enter the URL of your website, and it will analyze the content and generate suggestions on how to make the site faster.
3. Pingdom is another tool which can be used to review and grease your site's performance.
4. Visit the website at tools.pingdom.com. Fill your URL in the space where it is asked for and enter your location. Click on 'Start test.'
5. YSlow can also test your site speed and can provide you with a Chrome extension for checking the rate of your website.
Guide To Conquering SEO
When it comes to SEO and small business owners; the web is filled with advice, and there is no shortage of content. But is it all good advice? Not.
Here is a checklist you can trust and follow to know what to do and how:
Getting Started
1. Get an account for Google Analytics.
2. For the setting up of the account, get the ownership of a domain.
3. Get yourself a website and of course a Google account.
4. Sign in to your account and set up correctly.
5. Enter your website information and then select a method for Google to know that you are the legitimate owner and webmaster of your domain.
6. Then click "Get Tracking ID."
What Comes Next
1. Know which keywords to target at. Find out what people are searching for when you wish for them to find you.
2. Think of keywords related to your business and start with a basic list.
3. Plug each of the terms into Google and pursue the relevant search sections.
4. Expand on the list by adding in long-tail keywords.
5. After making a list, use Google's Keyword Planner to see which keywords have the potential to get you high rankings.
6. Next, write title tags and descriptions.
7. The best general format for a title tag is Primary keyword-secondary keyword |Brand name.
8. Make your title description engaging, short and persuasive.
9. Optimize your logos and other images.
10. Use responsive design. Start by using Google's mobile friendly-tool.
11. Register with Google Places to ensure the rise of your business when locals search for what you have to offer to them.
How to Track and Monitor SEO Results
After you've set up your website for search engine ranking success; you need to be able to tell whether you are achieving the results or not.
This is important so that you can keep doing what's working and adjust what isn't. Here is a checklist that you can help with the process:
First Things First: How to watch your organic traffic
1. Go to Google Analytics. Create and sign in into your account.
2. Use the tracking code sent to you after setting up your account.
3. Go to the left-hand menu choose Acquisition> Campaigns> Organic keywords.
4. The data will show by default, the number of sessions per keyword. Get more useful information by clicking on the Landing page.
5. To view changes in your traffic, click on Compare to and specify if you want to compare with a previous period or custom period.
6. For exact keyword referral data, visit Google Search Console. Create an account.
7. Log in, go to Search Traffic> Search Analytics from the left-hand menu.
Second Things Second: How to check your search engine rankings
1. View your true organic ranking on Google across all the data centres.
2. Create a Webmasters tool account. Log into it; go to the dashboard. Click on the "more" link under top search queries.
3. A list of your top keywords will appear. Click on the keyword you want to view the ranking for.
4. Modify the results by changing the date range and country to your desired choices.
5. Compare this data to the Google Analytics for the number of clickthrough.
6. The SEO Tool Set can also be used.
Third Things Third: How to track conversions on your website
1. Use Google Analytics to set up conversion-goals that can be measured.
2. Choose "admin" from the top navigation, click "goals" on the right-hand column. Choose what should signal a conversion transaction.
3. Set up goals at every step along your conversion path to find out where exactly you're losing people on the funnel of your sales.
4. With Google Analytics, you can assign monetary values to the conversion goals. This will track the revenue per transaction, per page.
How to Use Google SEO tools?
Google has a plethora of tools available for you which it provides to its users to create exciting, dynamic and engaging experiences.
Here is how you can use different Google SEO tools:
Google Search
1. Type in your company's name, product items that you want to rank for and you can see how your site looks on the SERP.
2. Ask yourself simple questions as you study the SERP:
 Are your title tag and Meta Description of correct length and are they appropriately structured?
 The keyword you are targeting; is it present there?
 Is it enticing to the customer?
3. Optimize your metadata to have a good effect on your page rank and the click-through rate from the SERPs.
4. Use the Google instant function present in the Google Search as a basic keyword research tool.
5. The hidden function of the Google Search is also a good tool for SEO users.
Google Analytics
Getting Set Up
1. Create or sign in to an Analytics account.
2. Go to google.com/analytics. Enter your website's name, time zone, country and accept their terms of use.
3. To create an account, click "Start for free."
4. Sign in to your account by clicking sign in to analytics.
How to see the performance of your organic traffic
1. Option #1: Go to channels report by following this route. Acquisition>>All traffic>> Channels.
2. Click on Organic search and drill down on it.
3. Segment the organic traffic search by going to Acquisition>> All traffic>> Channels>> Source
4. Option #2: Add organic traffic as a segment in any report.
Google Search Console (GSC)
1. This is a variety of tools to help you monitor the website performance in the Google Search index.
2. Its primary function is to be the go-to resource for the understanding of your site's technical SEO.
3. The GSC highlights the pages that are indexed. The websites won't show up on Google's SERPs by users unless Google indexes it.
4. Google search console can help you know details about the number of pages crawled per day.
5. Search console also checks if there are duplicate titles and descriptions on your site and hence compiles it into a report for you.
Google Keyword Planner
1. This planner lets users carry our research and analysis on a list of keywords for use in PPC campaigns.
2. Keyword ideas based on a phrase or product category can be researched upon
3. Search volume trends for keywords or groups of keywords can be researched.
4. Use the keyword planner in conjunction with other keyword research tools.
5. Other Google SEO tools include: Google Trends, Google Alerts, Google Page Speed Insights.
How To Do On-Page SEO?
On-page SEO is the practice of maximizing and optimizing web pages individually so that they reach a higher rank and earn the most relevant traffic in the search engines.
Here is a checklist about how you can do your on-page SEO:
The Very Basics
1. Acquire a proactive approach.
2. Start by searching the SERPs. Enter some keyword related to you and see what comes.
3. Examine the first few results and see what is going well, e.g. the URL, title or the featured snippet.
4. Look for any gaps you can fill. Find content and questions that aren't being answered in the results and create content accordingly to get a higher ranking.
Keyword Research
1. Identify your primary and essential keywords.
2. Understand your target market and niche.
3. Figure out their demographics, interests and requirements.
4. Next, segment your market into smaller sub-groups based upon the various demographics, interests and needs.
URLs
1. Pick URLs that are short, clean and easier to read and understand.
2. Google's algorithm prefers URLs with 3-5 words only
3. Make sure your URL contains the primary keyword and an accurate portrayal of what the page is about.
4. This way, Google will be able to crawl your page effectively.
Title Tags
1. Include 2-3 keywords within your title.
2. Keep the main keyword in front of the title.
3. Use the general formula: primary keyword, secondary keyword
4. Google will limit your title to 50-60 characters to create your title text accordingly.
H2 Tags
1. Use H2 tags which are your subheadings throughout the body of your content to divide the content into logical and readable segments.
2. Try to include your keyword in every 3-4 subheadings