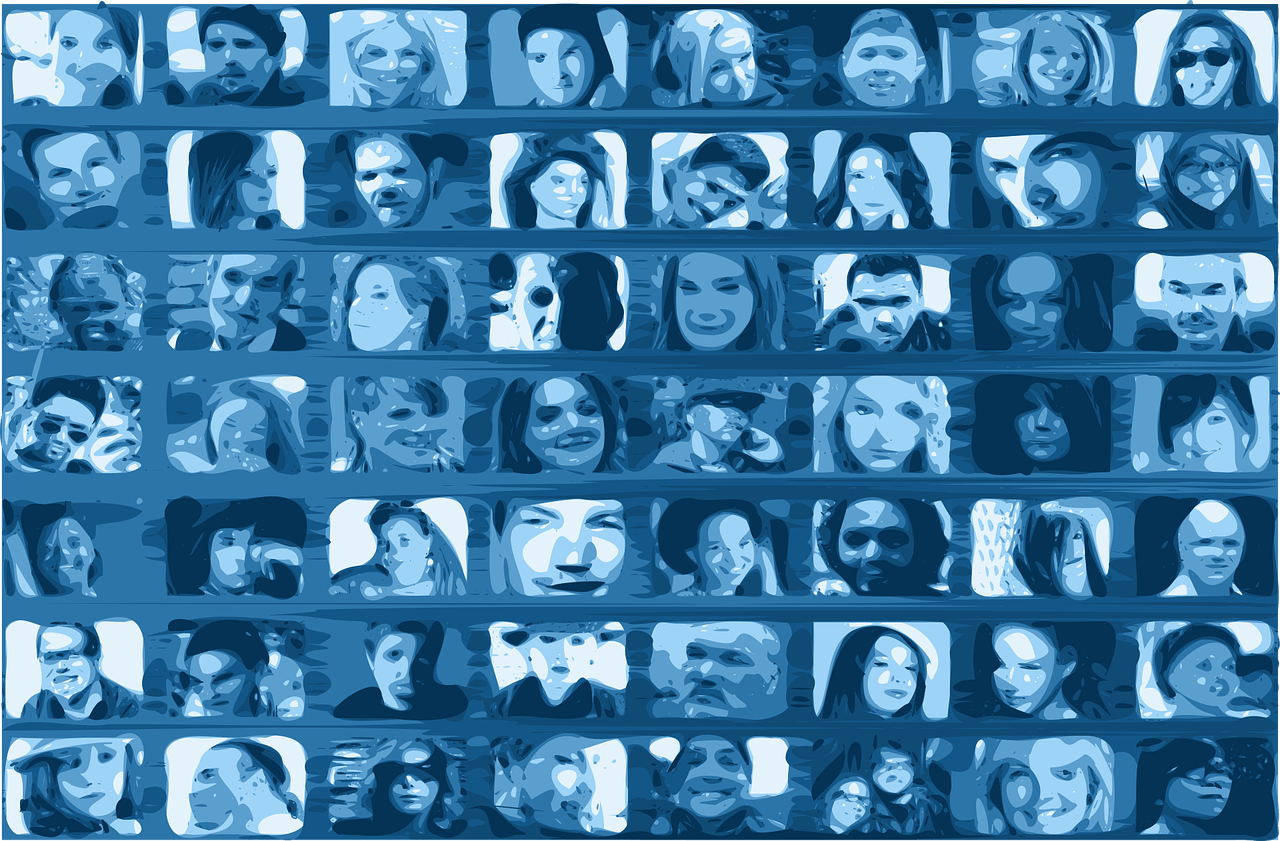 Facebook Power Ads 3.0
Forget Google Adwords, This Is How You Get Loads of Targeted Traffic CHEAP!
INTRODUCTION
It doesn't matter what you are trying to sell, the Internet is one of the best places to gain a following and build up a business beyond your wildest expectations.
With an estimated 1.8 billion users worldwide, the traffic potential simply cannot be topped.
Unfortunately, siphoning off even an infinitesimal percentage of that traffic can prove exceptionally difficult and costly with the competition now found in traditional advertising locations.
While Google AdWords used to be the place to go to gain incoming traffic and potential sales, this tool has proven quite flawed for new online businesses.
Even the competition here is incredibly stiff and the costs can quickly outpace a new company's ability to keep up financially.
Add to this the fact that Google's famous targeting isn't quite as targeted as most businesses require and this option simply isn't one that pans out for a lot of advertisers these days.
So, the question is: How can you walk away from AdWords and still gain the traffic you're after without spending a small fortune in the process?
There is an alternative that's cheaper, better targeted and growing in popularity in leaps and bounds. That alternative is Facebook.
Before you fall into the trap of believing that a social networking site like Facebook couldn't possibly produce results, take some time to review the facts.
With millions of active users found the world over and an incredible variety of people interested in just about every niche under the sun, this venue is one that's well worth exploring.
Facebook advertising provides a whole new solution that produces amazing results for virtually any type of product and even for affiliate marketers.
The potential this site has to offer is relatively untapped and that social networking aspect makes its targeting ability fantastically precise.
Facebook's advertising program is to online and even brick-and-mortar businesses what Google was several years ago.
It's affordable, effective and produces the traffic businesses need to succeed in online marketing.
It's a whole Brave New World just waiting to be explored with an income potential that is exceptionally high.
Using Facebook for advertising, however, is different than going through Google.
In order to gain a steady and highly targeted traffic stream, you need to know strategies that can pay off in this arena.
Facebook is all about its users and isn't necessarily into the idea of working hard to please advertisers.
In order to gain the rewards of Facebook advertising, you have to learn play by this social networking site's rules.
Learn the Facebook game and learn it well, and your incoming traffic will knock your socks off.
The likelihood for an incredible return on investment is also nothing short of phenomenal.
The truth is Facebook can produce the flow businesses need to do well online if businesses take the extra steps necessary to really accommodate that traffic and close the sales.
To help you better navigate this new advertising platform, we've created this eBook for Facebook beginners.
Forget everything you think you know about online advertising as you delve into these lessons and Facebook itself.
This site's advertising program is different than others, because Facebook is different from other sites.
What may have been suggested for Google is just not likely to work well on Facebook.
In this book, we will teach you what you need to know to create Facebook ads that get attention.
We'll walk you through how the program works, what you can do to make it shine for your business – no matter what you sell – and even how to set up a budget that makes sense.
To help you learn how to create Facebook ads that capture user attention and desired click throughs, we'll go into depth about how these ads work.
We'll also offer some ad writing tricks to keep your conversions high.
In addition, we'll even cover how to choose your bids, estimate your costs and provide advice on gauging your success.
Facebook ads may require some trial and error to perfect for your niche, but we'll even help you devise strategies for tracking results and making minor changes that can make all the difference.
Since Facebook has its own set of rules, we'll delve into these in depth.
To really gain success with Facebook advertising, you have to learn what goes and what doesn't on this site.
Facebook has banned accounts belonging to rules breakers and it will continue to do so.
It's our job to work together to be certain you stay on the right side of the regulations.
It's a simple fact that much of the success attributed to advertising campaigns is actually credited to how well landing pages perform in doing their job of selling or calling to action.
To make sure you're on track with your campaigns, we'll also discuss landing page dos and don'ts.
This is also important because Facebook does monitor advertiser landing pages for compliance with its rules.
What you offer Facebook users off this site is almost as important as the ads you place on it for both reasons.
As many online marketers continue to do battle on Google AdWords, you can gain a leg up on the competition by exploring what Facebook has to offer.
This unique social networking site delivers a number of benefits other advertising platforms simply cannot boast.
Since it's a social networking site first, however, you will need to understand the rules of the game to be able to play to win.
This eBook will help you get started on the right foot.
From signing up for your initial account to tweaking campaigns for greater success, we'll be with you every step of the way.
As you read on, we're sure you're going to be amazed at the potential Facebook has to offer advertisers who are willing to learn the ropes involved with marketing in this online arena.
There really is no reason to continue doing costly battle on Google when Facebook offers an alternative that works. We'll show you how to make it fit what you do.
Why Facebook?
There are plenty of places you can turn to spend your online advertising dollars, so why should you choose Facebook.
There are numerous reasons why this social networking site is ready, willing and very able to help you supercharge your business.
The best reason to select Facebook is found in the fact that advertisers actually see results when they carefully craft campaigns for release on this site.
Plus, they get their results for less money than Google AdWords costs to produce.
If you're not convinced that Facebook is right for you, a look at some basic numbers and potential spinoff benefits will make the edge this site offers clear.
Facebook is not like anything else out there and it beats Google hands down for a number of reasons.
From the potential exposure Facebook ads can receive to the viral potential of fan pages, the list of reasons to give this site a go for advertising just goes on and on.
The Exposure Is Amazing
Imagine having the ability to reach out and touch millions of people with a single ad that doesn't cost an arm and a leg to produce or release.
If you select Facebook for your advertising needs, you won't have to imagine. A simple look at this site's statistics makes it very clear the potential the site has to offer.
Facebook by the numbers
Facebook is an incredibly huge online community with "residents" from just about every country in the world.
This site experiences more monthly page views than even Google and its design is different than any search engine can boast.
The very things that set social networking sites apart from search engines are the strengths that make Facebook such a sound advertising choice.
According to Facebook's own press materials, this site is huge and it's getting even bigger all the time.
The statistics regarding membership and usage that are of interest to potential advertisers include:
Number of registered users
As of July 22, 2022 Facebook has an estimated 1,500 million users who are considered active. This number continues to grow every month.
Daily usage
An estimated 50 percent of active users take the time to log into Facebook each and every day. 
The global reach
If it's your intent to market to a global clientele, Facebook is the place to turn for assistance.
This site has 70 different translations available for just about every country on the map. In fact, an estimated 70 percent of the site's users are living outside of the United States.
This means Facebook advertisers can target people living just about anywhere in the world or they can attempt to reach them all with a broad-based campaign.
Facebook's overall monthly usage statistics make it one of the biggest players on the Internet today.
If you're ready to give up on AdWords, Facebook has the exposure your advertising needs to capture attention, siphon traffic in your direction and help you realize your sales goals.
While the numbers clearly speak for themselves, there are other factors that make this site attractive to online marketers.
The social aspect of the site can work as a powerful force in savvy advertisers' favor.
Plus, the targeting potential bores down deeper than a search engine could possibly pull off.
About the viral potential
Operating in a similar vein to sites such as YouTube and Twitter, Facebook provides advertisers and promoters the ability to see their information go "viral."
This means one user becomes a fan and in doing so tells their entire network of friends about a product, service or website.
These friends, in turn, tell their friends, essentially providing a tremendous boost with word of mouth advertising.
Courtesy of Facebook fan pages and the simple "like" button displayed on all ads, the viral potential on this site is amazing.
If you are lucky enough to have your ads or information go viral, you can gain a number of instant benefits that money just cannot buy.
Since this form of advertising is word-of-mouth, friends of friends tend to see it as genuine and trustworthy.
Facebook is actually designed to lend itself to viral marketing campaigns.
When one user clicks on the "like" button for an ad or joins a fan page, that user's friends can see the action on their own news feeds.
This, in turn, can pique that user's friends' curiosity and entice them to check out the link personally.
If those people choose to join a fan page or decide to "like" an ad, all their friends can see that action and the process repeats itself on a scale that is potentially much, much larger.
If your ads or information manage to "go viral" on Facebook, your potential for incoming traffic and sales can go through the roof.
This is especially so if you have taken the time to complement advertising efforts with a fan page that boasts direct links to your business website.
All the benefits of good old fashion word-of-mouth advertising are alive and well on the Internet and can be found on Facebook if you play your cards right.
We'll get into fan pages and building a following later, but keep it in mind that you just can't create this kind of advertising offshoot on Google, or pretty much anywhere else for that matter.
Facebook's social networking features make it stand out as a tremendous asset to businesses.
This can be the case whether they advertise or not, but coupling the two is often the best strategy. We'll get into the whys behind this a little later.
A brief introduction to facebook targeting
We're going to go into targeting in depth a little later, but it's fitting to mention it briefly here where we're discussing the advantages of Facebook.
This social network is able to help advertisers bore down deeply into its user base and target ads toward very specific types of people.
Since it is a social networking site first and foremost, it makes sense that Facebook would have this ability.
Unlike Google that only relies on keyword matching, Facebook can help advertisers reach people based on their age, geographical location, interests, hobbies, age and so on.
Interest-based targeting can be especially useful for advertisers with distinct products or services that don't appeal to a general audience.
One of the biggest benefits of Facebook's targeting is its potential ability not only to gain results, but also to save money for advertisers.
The targeting ability on Facebook is so precise that "wasted" clicks are not generally a concern.
The reality is if an ad shows up on a user's progress through the site, Facebook has very good reason to believe that person would have an interest in the product or service being offered.
While the targeting works well for advertisers, it also speaks to Facebook's desire to make the user experience better.
It truly strives to only display ads to its users that those users are likely to enjoy seeing or learning more about.
The long and the short of it is Facebook's targeting methods are exceptional for users and they're fantastic for advertisers who are serious about zeroing in on certain demographics.
About facebook's future growth outlook
With thousands of new users coming online to Facebook each and every day, this site's potential for continued growth is extremely high.
While other social networking outlets have come and gone, Facebook has been around since 2004 and shows no signs of slowing down.
While it might not always be the advertising goldmine it is today, users don't seem to be in any danger of seeing this site loose footing or popularity any time soon.
So, what kind of people can you find on Facebook?
As Facebook continues to grow, the demographics behind the site are absolutely amazing.
Facebook is used by advertisers just like yourself, working people, stay-at-home mothers, families, school-age children, retirees and more.
From celebrities and political figures to the girl next door, Facebook appeals to them all.
Plus, it slices across geographical boundaries and includes members from nearly every country on the planet.
Why is this so? What makes it appeal to such a cross section of societies all over the world?
Facebook offers a number of unique features that combine to make it a powerhouse on the Internet. This site's popularity is attributed to:
Its ease of use
While Facebook has gone through some user interface changes that haven't been all that popular, the site overall is fairly easy for users of any age to navigate.
Facebook is very good about talking its members through just about any action they'd like to take.
Its dedication to creating good "experiences" for users
From the extensive options on member pages to the fierce policing of advertising, Facebook is all about serving its members with an incredible online experience.
Not only does it enable people to connect with each other, it also personalizes the experience every step of the way.
The membership base
With 1,500-plus-million people on the site from all over the world, it's hard for a new user not to be able to find friends to connect with on this site.
Families use it to stay in touch. Newspapers use it to tout their latest headlines. Politicians use it to let constituents know about their latest votes.
Businesses use it to let their customers know about promotions, giveaways and upcoming sales.
Organizations use it to spread information about fundraisers, causes and more. The potential uses for a basic Facebook account are virtually endless.
The niche groups
Facebook is a social networking site first and foremost. It enables people to connect with individuals they know and those they don't.
The latter is often obtained through niche groups where members share a common interest.
From pages dedicated to certain celebrities and books to those that tout a certain political view, the groups to join number in the thousands and thousands.
Group selections are also added to all the time, making the possibilities nearly endless for niche advertisers.
The applications
Facebook offers a ton of applications that users can take advantage of to personalize their experience.
These range from games like Mafia Wars and Kingdoms of Camelot to family tree builders and beyond.
Name an interest and Facebook is likely to have a free application to go along with it. If it doesn't, chances are high that a developer is working to create one.
The graphics abilities
Facebook enables users to easily upload and share photos and videos with their friends and families.
While copyright laws apply, Facebook has proven itself an incredible forum that allows members to literally share their lives with friends and family all over the globe.
The graphics abilities also lend themselves well to advertising efforts using fan pages that dovetail with ads on the site.
The customization features
When users sign up for Facebook, they are free to customize their experience in just about any way they choose.
They can set parameters for the things they see, who can visit their own pages, what applications they'd like to use and more.
The level of control provided makes Facebook very popular among its users.
The friend-finding ability
Half the fun of using Facebook is found in the many ways people can connect with old friends and family using the site's built-in tools.
Members might spend hours sourcing the membership base for old elementary school acquaintances or co-workers.
Since 2004, Facebook has been working hard to establish itself as a true online community.
The result of its efforts is an online site that's millions strong and growing all the time. For you, the advertiser, the potential for earnings here is high.
All you need to do is explore the possibilities and learn how to tap into them.
Once you do, your potential for traffic creation can blow the doors off Google while still keeping your costs low.
A Look At The Competition
Like any advertising arena, there is some competition. Advertisers, however, are often amazed at how little competition there really is on Facebook.
Since it is tricky to get a successful campaign going on this site without knowing some secrets, many advertisers turn away and stick with mediocre results Google can produce.
This is a mistake. The competition in certain niches is nil on Facebook, but this is not the case on Google where thousands of advertisers compete for ranking and position while pouring their money into a pit that may or may not produce results.
Facebook obtains an estimated 39 billion page views a month.
It costs less than Google AdWords and at present it only has about 1/20th of the advertisers fighting for placement that Google does.
The lack of competition on Facebook might be good news for Google at this point, but it's also good news for you, too. Remember that 1000 million active users?
Now is the time to launch Facebook campaigns and carve your niche without the fierce and costly competition found on Google.
Facebook has the users and the opportunity just waiting for those who are savvy enough to climb on board.
Even in niches where Facebook has competition, advertisers often find the costs for placing successful bids are much less.
This is because Facebook is really just now launching its advertising efforts and its pricing point is lower.
Some marketing experts say that Facebook is today's Google AdWords from about five years ago.
The time to get in on this advertising platform is now while the pricing is low and the competition is not as fierce.
It won't be long before others discover the potential Facebook has to offer.
Once attention is turned in this direction, the competitive nature of the site is likely to go up along with costs.
To get started launching your Facebook campaigns, you need to have a good understanding of how this advertising program works.
It is different than Google and other similar online venues for advertising. The differences, however, are what make the potential so very high.
Why Choose Facebook Over Google
While there's no doubt that Google is still the king of the hill when it comes to online advertising, there are a number of compelling reasons why Facebook is an avenue well worth exploring.
The truth is Facebook might just turn out to be the challenger that knocks the king off the hill.
Some of the reasons that make this choice a solid one for most advertisers include:
The lack of competition
Google is an extremely competitive arena that some advertisers no longer have the means to compete in.
Facebook has an advertising base that is just a fraction of Google's at this time.
While this might not (and probably won't) remain so, the timing is perfect for advertisers to check into Facebook's potential.
The lower costs
Because Google is so competitive and the volume of ads is so high, it can cost advertisers a fair amount per bid to see results.
Facebook advertisers can pay pennies and still gain a tremendous amount of traffic for their efforts.
The targeting
Yes, Google offers targeting. It doesn't, however, enable advertisers to bore down into a user base that is 1,500 million strong.
The ability to target on Facebook is much more well-rounded and can truly help advertisers reach the audience they are after.
The potential exposure
Facebook technically has more page views a month that even Google. This means the potential for exposure is very high.
The easier placement
Facebook doesn't necessarily use the hard-to-follow and always changing algorithms for ad placement that Google does.
Thanks to this, advertising efforts aren't likely to go out of the window at a moment's notice like they can on Google.
The social aspects
Google is a search engine. Facebook is a community-based social networking site.
This means Facebook advertisers have a greater ability to reach out and really connect with their customers.
The spinoff benefits from this difference alone can be amazing. Google just won't give advertisers the ability to enjoy a running conversation with their followers.
It also won't enable this "free" advertising platform.
Google might still be the first venue people turn to when they need to advertise online, but it's no longer the only game in town.
Facebook provides a number of benefits that search engines cannot compete with.
This site enables advertisers to truly reach the demographics they are after and enjoy the benefits of highly targeted ad placement.
In addition, the social networking aspect delivers an incredible spinoff benefit that can drive more business in an advertiser's direction.
Who Is Facebook Right For?
While Facebook does have some restrictions on the types of ads it will accept and the advertisers it will allow to use its site, these ads are beneficial for just about any use imaginable. Facebook ads are ideal for:
Online businesses
If it's your intent to drive traffic and potential sales to your website, Facebook can help you get the job done.
When ads are well crafted and placed, they will send traffic your way. This leaves the ball in your court to make the sale.
Brick-and-mortar businesses
Even if you own a small shop that doesn't offer direct online sales, you can still benefit from Facebook ads.
The geographical and interest-based targeting provided by this site provides the options that brick and mortar businesses need to succeed.
You can use Facebook to promote your company's website and generate walk-in sales, appointments for services and so on.
You can also use it to up your level of connections with your clients and keep your company name in the forefront of customers' minds.
Affiliate marketers
Facebook is very friendly to affiliate marketers.
As long as the products being touted fit within Facebook's guidelines, there's nothing to prevent an affiliate from getting the word out about a product or service.
This advertising source, in fact, is ideal for affiliate marketers who wish to reach out to rather unique niches.
Organizations
Facebook is a great venue for organizations to advertise their missions, causes and need for funds.
It is also a fantastic place for organizations to create an online following that might provide support when it's needed the most.
Politicians
Facebook ads for politicians are really gaining traction. If you need to promote a campaign, this is a great way to reach out to Internet users in your geographical area.
Artists
Bands, celebrities and other performing artists use Facebook to promote their upcoming and new releases.
They may also use this site to announce upcoming appearances, special events or other promotions.
Facebook provides a tremendous outlet for advertising almost anything. There are a few things, however, that don't fly on the site.
Who Facebook Isn't Right For
Potential advertisers need to be very clear on the fact that Facebook is all about its users. Ads are a sideline on the site, not the primary concern.
With this in mind, Facebook requires that its accepted ads enhance user experience – not detract from it.
There are certain types of advertisements that are not allowed on the site or are restricted in their targeting placement. They include:
Tobacco ads
Facebook prohibits the use of tobacco ads on its site.
Pornographic ads
Facebook has very strict restrictions on the placement of these ads. It is simply not the venue for this kind of advertising.
Alcohol ads
While Facebook does allow these, the targeting must be set to only hit people of legal drinking age or above in the desired geographical regions.
This means American ads can only target the 21-and-up crowd. Canadian ads are restricted to 19-year-olds and up.
Misleading ads
If ad copy is misleading, false or loaded with hype, Facebook is not going to accept it.
If ads are accepted and later found out, advertisers can anticipate that their accounts will be banned. Facebook is very sincere in its intent to protect its members.
Illegal or illicit products
Don't even try this – Facebook is not going to accept the ads. It also will not accept ads for unlicensed pharmaceuticals.
Scams
Advertisers who try to run scams will have their ads taken down and their accounts banned.
If you are an affiliate marketer, it is extremely important for you to make sure your advertised products are reputable.
Facebook offers a complete listing of what types of ads it will not allow placed on its site.
If you question the likelihood of acceptance for your ad topic, make sure you read the fine print in the regulations closely.
If you're ready to really dive into this potential goldmine, keep reading. Next, we'll talk about getting a Facebook account going.
Then we'll delve into the overall Facebook Ad program and how you can put it to work for your business.
How The

Facebook

Ad Program Works
Now that you know how effective Facebook Ads can be, chances are you're ready to dive in. Fortunately, this program is extremely easy to get started.
The tricks come in later in learning how to make an effective ad and how to tweak campaigns for ultimate performance.
Ultimately, all you need to begin seeing results with Facebook Ads is the concept for the ad you'd like to create.
Facebook literally walks advertisers through a simple process for creation, budgeting, bid setting and more.
Before you can create ads, however, you will need to have an established Facebook account. The signup process is even easier than creating an ad.
Signing Up For Facebook
If you don't have an account, you'll need to create one. There's no cost involved and it really only takes minutes.
Just log on to www.facebook.com, and follow the prompts under the "Sign Up" headline. Facebook will walk you through the process from there.
Advertisers often do best in creating a main account and then crafting "group" or fan pages for each of their business ventures if they have multiples.
If you only own one business and one website, you can sign up as yourself or your business to get the word out.
If you choose to create a page for your business, your signup screen will look a little different than an individual member's.
The process is still free and it's still very simple.
There are some advantages for advertisers to create their initial accounts using their own names.
If you happen to be an affiliate marketer with multiple websites, for example, this option will make it easier for you to create "group" pages and separate identities for each venture.
No matter what direction you choose to go during the signup process – as an individual or a business – the initial steps only take a few minutes.
Once they're done, you'll be able to personalize your page, add photographs, create a profile, a bio and more.
After you get your page up and running, you can start inviting friends and creating your own online following.
Having a page to use for networking, as we'll discuss later, is extremely important for an overall marketing plan.
Do not overlook the potential benefits of having a way to connect with and directly contact your customers.
Now, let's dive into how you create ads and start making money from the traffic this site can drive in your direction.
Overall Snapshot For Getting Ads Started
Getting started creating a Facebook Ad is as simple as going to your browser and typing www.facebook.com/advertising into the URL box.
Once you do, you'll arrive on the landing page that will walk you through the process and also tout some of the finer points of why Facebook is such a powerful advertising tool.
To get started creating an advertisement and an advertisers account with Facebook, just go to the upper right-hand corner and click on the "Create an Ad" button.
This will take you immediately to the first step of Facebook's simple three-step process.
Step 1: Designing your ad
Facebook doesn't beat around the bush with its ad creation program. Since ads are very simple, text-based creations on this site, it's very easy to get going.
To complete this step, you'll need to have basic information for your desired ad at the ready.
The boxes you'll need to fill in include:
Your URL
This is the landing page for successful clicks. You can use your business URL or create a whole new landing page specifically for Facebook ads.
There are some advantages to doing either that we'll talk about later. For now, all you need to know is that a destination URL is required.
Make sure if you mention a URL in the ad body that it also matches the information you filled into the URL field during ad creation.
The ad title
To capture Facebook user attention, you'll want a catchy headline to go in here.
Unlike Google's ads that are highly keyword oriented, Facebook ads don't necessary require such calculation.
You will, however, want to create a headline that states your purpose while drawing viewers' eyes. We'll go into depth on this topic later.
Your body text This is the meat of the ad and tells viewers a little bit more about what you're selling.
You're only allowed 135 characters here, so writing tight is a must.
An image
Adding a picture graphic to an ad is optional, but it can be very important for catching people's attention.
If you have a picture of your product or something that illustrates your service well, adding it is well worth the effort.
Once you fill in all the necessary blocks, Facebook will generate a preview of your ad for you to see.
The creation process is simple and fast. It results in a very basic block ad that Facebook will run on the sides of targeted viewers' pages.
A finished ad will not be large, nor will it take up a lot of a viewer's screen.
It will, however, stand out and capture attention if it includes a strong headline and/or a solid image to pull viewers' eyes away from the main Facebook page they are looking at.
Step 2: Setting your targeting
The second step in Facebook ad creation is perhaps the most important and powerful.
This is where advertisers like you have the ability to bore down through the Facebook users to target an audience that is predisposed to have an interest in your products or services.
Unlike Google that relies on keywords to make this happen, Facebook actually uses a combination of information that can produce fantastically precise results if your input is clear.
The targeting features provide two potential layers of boring down to help advertisers really zero in on their audience.
The first set of questions asked in this section relate to:
Geographical location
Advertisers can hone in on very specific geographical demographics if they so choose.
Facebook enables ads to target every location, to different countries, specific states or provinces and can even delve further to target users from exact cities.
This feature makes Facebook ads beneficial for essentially anyone. An online marketer looking to generate traffic from international viewers can gain results.
So can a dentist in Amsterdam, New York, who just wants to keep in touch with current patients and garner new ones.
It all comes down to making the right targeting decision.
Demographics
This area enables advertisers to target specific age groups and genders. Facebook's users range in age from 13 to well into the 80s.
For demographic purposes, however, the targeting selection stops at 64. Advertisers can also target women, men or both with their ads.
To comply with Facebook rules, advertisers do need to keep their age selections appropriate.
Marketing alcoholic beverages to 15-year-olds will get an advertiser banned.
Likes and interests
This is where Facebook targeting gets very interesting. Advertisers are free to set a number of different "interests" into a parameter box.
This is sort of like Google's keyword targeting, but it is a bit more specific.
Unlike Google users who might type in "baby toys" to locate an item, Facebook's users can set their interests and as many of them as they desire.
When they do, Facebook and advertisers both know exactly what users are inclined to want to hear more about.
Advanced Targeting Options
While Facebook's standard targeting features enable advertisers to really narrow down their selections quite well, this program doesn't stop with the basics.
Advertisers can also select more features to help them better target the exact demographics they are after.
Some of the advanced demographical parameters advertisers can set include:
Birthdays
Advertisers are able to target Facebook users on their birthdays. This is a great way to make personalized contact and capture user attention.
Social networking interests
If advertisers so choose, they can target people looking for relationships.
This is great for a variety of businesses, including cosmetics companies, perfumers, jewelers and more.
Relationship status
This feature enables advertisers to easily target the single set, married people, those who are engaged and individuals in current relationships.
The benefits of this kind of targeting can be amazing for a wide variety of businesses.
Language
If an advertiser wants to hone in on people who speak a certain language, Facebook enables them to do so.
This can be particular beneficial for international companies and firms that are trying to break into new geographical locations.
Education and work
Advertisers can also target people based on the level of education they have and their listed workplaces or organizational affiliations.
Connections
Ads on Facebook can also target people based on their connections to certain pages, events, groups or applications.
They can also target people who are not connected to a certain page, event group or application.
It's even possible for advertisers to hone in on the friends of people with the desired connections.
Step 3: Launching A Campagin
The next step in signing up for Facebook advertising gets down to the basics of scheduling and bidding for ad placement. The type of input requested here includes:
Currency
This is the currency that will be used for bidding.
Facebook accepts not only U.S. dollars, but also currency from a host of other countries, including Great Britain, Japan, Denmark, Canada and Turkey.
Time zone
This is information about the advertiser's geographical location and time zone.
Campaign name
Advertisers can name their campaigns for easier tracking later.
This can become very important once campaigns are launched and statistics about results start to roll in.
Daily budgeting
Facebook enables advertisers to set campaign budgets at as little as $1 a day. The recommended starting budget, however, is set at $50 by Facebook itself.
Scheduling
Advertisers can schedule campaign flights or select to have their ad run continuously until further notice.
Bidding
Advertisers have the option of paying for impressions or paying for clicks. The pay-per-click option is what many advertisers recommend.
The site even offers suggestions on bid amounts and estimates the number of clicks per day.
Facebook automatically downgrades costs per click based on its advertising auctions.  We'll cover bidding more in depth later on.
Impression based bidding also offers some advantages that well delve into shortly.                         
Finishing Up
The final steps involved in launching a campaign involve a review of the ad itself, a final look at the demographics selected and the daily budgeting and costs per click.
Once the review is completed, advertisers can set their orders for immediate placement. Advertisers are also free to edit their ads at this point.
This is recommended if mistakes are spotted. If ads are good to go, it is best to reserve editing after results start coming in from a campaign.
If an ad is satisfactory, Facebook will take advertisers to a secured screen where they can pay.
The payment options include major credit cards, such as Visa, MasterCard and American Express, and PayPal.
Placement is near immediate, but advertisers do need to be aware of the fact that Facebook reserves the right to refuse ads.
If a particular campaign doesn't meet Facebook's standards it will not be allowed to progress to the publishing phase.
How Targeting Works
As you've already learned above, Facebook enables advertisers to really bore down to the exact target audience they're after. By having the ability to zero in on very specific demographics, Facebook Ads are better able to help advertisers reach potential customers than other options on the Internet, such as Google.
The targeting ability offered by Facebook combined with its overall user base is what makes this particular vehicle so incredibly strong for advertisers. The targeting ability simply increases the chances of ads being seen by people who are truly predisposed to purchase a product or a service.
Since Facebook's programming enables it to know its users, it can help advertisers slice right down to the people who are most likely to have an interest in a particular ad. This increases the chances of clicks and conversions while helping improve return on investment.
Unlike other forms of adverting online or off, Facebook takes a lot of the guesswork out of placement. Instead of reaching a broad general audience like a newspaper, television or radio advertisement might, the targeting on Facebook enables advertisers to reach out to people with the right stated interests, of the right ages, in the right geographical locations and so on.
So, what does this mean to you as an advertiser?
Take a typical television advertisement and compare it to a well-targeted Facebook ad. While you might be able to set your advertising schedule so your ad appears when a particular demographic is likely to be watching, you cannot set other vital parameters that Facebook enables. When you run that television ad, you won't be able to know for sure that it reaches:
Only people in a certain age group

Only individuals of a certain sex

Only viewers who have a stated interest in the topic area

Speakers of a certain language

Individuals who have certain educational levels
The long and the short of it is that Facebook's structure enables advertisers to reach out specifically to the types of people they are trying to gain exposure with. It does so in a manner that is much more precise than other advertising vehicles. The way Facebook is able to target is infinitely more personalized than just about any other advertising option available. This is made possible because of what Facebook is – a social networking site.
Remember, Facebook's primary function is to serve as an online community where members share personal information, such as interests. This means Facebook knows a whole lot about its users. From their physical locations to the schools they attended and even the movies that they love, this site has a tremendous ability to gather information about its "population" and is able to sort this all out to ensure that advertisers' messages reach the right segment of the overall population.
Facebook's interest and demographic sorting ability is what makes it such a strong advertising vehicle. Do keep in mind, however, that this is not Facebook's main motivation. While it appreciates the incoming money, the site's focus is on its users – not its advertisers. This means that ads, products, services and approaches all have to fit the site's standards. If Facebook officials don't believe an ad will enhance users' experiences on the site, it is not going to meet with approval.
We'll go into the rules of the road a little bit later. For now, just keep in mind that users fuel Facebook, not advertisers. If you respect this, what Facebook can do for you is provide tremendously qualified, targeted viewers for your ads.
Why High Quality Traffic Matters
If you're new to online marketing, you may not understand the value of garnering high quality traffic or even what it means. In the advertising world – offline as well as online – quality traffic is everything.
Let's say you're the owner of a brick-and-mortar store that sells kitchen items. What kind of shoppers would you want to come through your door? Chances are you'd be interested in pulling consumers who are setting up households, looking to buy gifts or even those who are seeking out hard-to-find specialty items. You'd want your advertising to make it very clear who you are and what you do. You'd also want it to get into the hands of people who fit your ideal customer profile.
For brick and mortar stores, this type of targeting can be difficult at best. In the online world, it becomes a little easier. Google uses keywords to target people who may have an interest in a particular type of product or service. Facebook actually bores down into is user databases to find its members who have a stated interest in what an advertiser happens to be offering. It can, as we've discussed, also target specific demographics, geographical regions and more.
In the online business world, incoming traffic (or website visitors) is the lifeblood of operations. Businesses need lots of traffic so they can gain sales (or conversions). The key to keeping a website hopping with traffic is advertising. The real magic, however, comes in when incoming traffic happens to be qualified and predisposed to purchasing the products in question. This is where Facebook really shines.
The level of targeting that Facebook can provide results in high quality traffic seeing an advertisement. While this, of course, hinges on the advertiser's ability to set the right targeting practices, the benefits can be amazing.
If traffic is qualified, advertisers are much more likely to:
Have their ads get noticed
Even if viewers don't click through on an ad on Facebook, they're more likely to read and pay attention to those that fit their specific interests. A fan of a particular television show, for example, is not as likely to gloss over an ad for memorabilia related to a favorite character as a person who has no interest in the show might be.
Gain clicks
The ultimate goal of any online advertising campaign is to bring traffic into a website or landing page. This is achieved when a viewer sees an ad and clicks on it. Thanks to the targeting Facebook offers, it is much more likely that viewers will click through to see what an advertiser has to offer. This can lead to the next, and the most important, benefit.
Gain a return on investment
Since the users who view ads on Facebook are predisposed to the products or services offered; we've already established they're more likely to look. They are also more likely to click through. Once they arrive on your outside landing pages, they are also more likely to buy whatever it is you are selling. This provides you with a return on investment and helps bring qualified traffic to your door, so to say.
High quality traffic is the lifeblood of any business. What Facebook is able to do is help advertisers ensure that the traffic they receive has a higher percentage chance of converting into actual sales. This makes the investment sounder and produces results from advertising dollars.
Now that you know how the Facebook advertising program works and why it is so successful, you need to know how to tailor it to your business. There are a variety of things you need to consider to be able to gain the results you're after using this platform. Do it right and your traffic numbers can grow incredibly fast through straight advertising and the offshoot benefits that Facebook is able to provide its advertisers.
making it work for your business
Thanks to the tremendous population on Facebook, this site offers potential for just about any business imaginable. Making a campaign really work, however, does take some finesse. Not every ad or niche is going to prove to be an instant winner. There are some strategies you can use that can increase chances for success though.
To make Facebook ads pay off, you have to plan your campaigns with care. You also need to be very well aware of the target audience you're going after. The more specific you are about who you are trying to reach, the better Facebook is likely to work for you. Also, it's a good idea to set an advertising budget in place. This will help you control your costs more efficiently. Before you get started, however, it's smart to have some stated goals in mind.
Set Your Goals
When you're getting ready to launch any advertising campaign on Facebook or anywhere else for that matter, you want to have goals in mind. When you set clearly defined parameters, you will have a yardstick by which to measure results.
If you've never set advertising goals before, you do need to be realistic about what to expect. Average conversion rates for pay-per-click advertising run between 2 and 3 percent. This means for every 100 people that see an ad, two to three people actually click through. Facebook ads can produce much higher results if they are put together properly, but for your initial goal setting you might want to stick with slightly lower expectations.
Other parameters to define include:
The purpose of your campaign
Are your trying to actually sell something or are you trying to gain followers for a particular political campaign or point of view? Your ad's purpose will help you set goals that help you better determine if a campaign is working.
Your desired sales or "join" results
Are you trying to gain 10 more sales a month? Or, are you looking for 1,000 new people to sign up for a candidate's fan page and newsletter? Set your expectations to help guide your campaign efforts later. Do keep expectations reasonable, based on the typical conversion rates we've already discussed along with your estimated click-throughs based on Facebook's formulations.
H

ow much you are willing to spend to enjoy the desired results
We'll get more into budgeting details later, but it's a good idea to start thinking about what you can spend and the results you want to generate with that money.
Tips For Planning Your Campaign
As we've already discussed, Facebook cuts right to the chase with advertisers. The very first thing you need to do to get started with this program is to create your ad. Before you dive in though, you're going to want to do a whole lot of brainstorming about your campaign, the results you'd like to see, the money you're willing to spend and the audience(s) you want to target.
The following tips can help you better plan out your campaign:
Identify your product(s)
If your business sells one thing, this step will be easy. If you are an online marketer with a virtual store that specializes in a wide variety of products, you might want to pick some of your top sellers, new introductions or items you're trying to move through sales. Whatever the case, have a clear picture in your mind of what exactly it is you are trying to promote and what you'd like to achieve from your efforts.
Consider using multiple ads
While Facebook will ask you to enter each ad separately, you can technically create a "campaign" that includes a number of different variations. This will enable you to try out different tactics, products and wording to see what works and what doesn't. You can also set different ads in your campaign to appeal to slightly different targeting groups. This will help you better see what demographics covert more readily for you on this unique website.
Set your timeframe parameters
If you're representing a multinational business with an endless advertising budget, you might not have to worry about this. For the rest of the advertising world, however, it's a good idea to set a timeframe during which ads will appear. Even if you have a massive budget, a closed-ended campaign gives you a timeframe to work within to test ad effectiveness and really determine what works and what doesn't.
Make sure your landing page is appropriate
Facebook can and will generate clicks to a landing page or home page. It will not, however, close the sales for you. With this in mind, you need to make certain your pages are truly designed to sell and also fit Facebook requirements. We'll get into Facebook's rules for landing pages a little later, and also offer up ideas to close the sales. Both are very important for enjoying success with advertising on this site.
Review Facebook's rules closely
Facebook is very, very picky about the ads it allows placed on its website. Make sure to review the rules inside out and backwards as you brainstorm your campaigns and set your ad wording. Facebook does detail its regulations in depth on its site.
Set reasonable expectations
As it is with Google Adwords, Facebook campaigns don't always pan out the way advertisers would like them to. This can be a result of poor wording in an ad, weak headlines, images that don't catch the eye or failure of the landing page to actually sell. As you go along, you may need to tweak these things to gain the results you are after. With this in mind, set your initial expectations reasonably.
Plan other strategies to dovetail with advertising campaigns
Having a fan page established and your own Facebook account to generate "friends" can prove essential for advertising success. These free marketing forms can gain you a great deal of interest, traffic and sales, as well. When the free advertising ability on Facebook combines with paid ads, the combination can really produce pleasing results.
Consider split testing to the same demographics
We'll go into the details on this later, but running two similar ads for the same target group can help you very quickly see what works and what ideas don't entice viewer action.
Be willing to tweak
To gain the best results with Facebook ads, you may have to tweak your campaigns, try different wording choices, and select slightly different targeting parameters. Don't be afraid to make changes as you go along and discover what works and what doesn't for your particular niche.
The more carefully you plan out your campaign, and the more flexible you are willing to be, the better. As you work with Facebook ads more closely, you'll discover what sells and what doesn't.
Determining Your Target Audience
The true power behind Facebook advertising involves the level of targeting this particular vehicle is able to provide. The targeting, however, is only as good as the information advertisers provide.
So, how can you make sure your ads reach the people who really need to see them?
As you consider your parameters consider such tips as:
Understand who your product's known users are
Don't overlook the obvious when you set your targeting information. Be sure to hit those people who are most likely to have an interest in your products and/or services.
Keep potential "gift buyers" in mind
If you sell toddler toys, for example, create ads that target not only parents, but also grandparents, aunts, uncles, cousins and so on. Try to hone in on the potential gift buyers and make it clear why your product is the best thing since sliced bread for them to purchase. You may want to create two different ads with different parameters to reach different target audiences for the same product.
Be very careful about geography
Let's say you're advertising a brick-and-mortar business in Tampa, Florida. As you set your geographical demographics, be very careful to limit the scope. There's no reason for you to go after an international crowd. While doing so might increase your website traffic, it's not likely to increase sales – unless you ship internationally.  Plus, if you're paying by the click, those "wasted" clicks can end up costing you a whole lot of money you don't need to spend.
Try splitting demographics into multiple ads
To find out what works for targeting and what doesn't, running multiple ads with slightly different parameters can be useful. If you do sell toddler products, create an ad for American parents and another to target buyers in the 50 plus age category. You might find one works better than the other or that both offer tremendous results.
Clearly define and understand your market for each of your ads
This will help you better focus your advertising efforts to reach your target audience and will also help you write better copy to capture interest.
Once you have your target audience in place, it's time to think about dollars and cents. Budgeting is a big concern for most advertising campaigns. Fortunately, Facebook tends to go easy on its advertisers in this regard.
Setting Your Budget
Facebook advertising actually involves a behind-the-scenes auction. Advertisers set their daily budget and also set their "bid" amounts. The bids define the amount of money an advertiser is willing to pay to receive a click through or a thousand page impressions.
Bid amounts are generally set in a range that enables ads to compete against others when pages are generated for members of the target audience. To gain an impression, Facebook takes all the bidding ads that fit the parameters and awards the impression to the highest bidder. If a click through occurs, the cost will be the final bid amount. This, by the way, is often less than what advertisers say they are willing to pay. Facebook won't automatically jump to the highest amount a winning bidder offers – just enough to win the auction.
Winning ads, however, also involve more than just financial bids. Factors that go into which ads appear on a page also include:
Past performance
The more attention an ad receives, the more likely it is that ad will win subsequent bids. This isn't to say that new ads or declining ads won't appear; they just won't appear as often. Tweaking declining ads through Facebook's editing tools can make a difference here.
Quality
Ad quality on Facebook is determined by feedback from users. The more people who "like" an ad, the more likely it is to win a bid. It is recommended that advertisers create very compelling ads and work hard to building their reputations so their "like" stats rise.
With the importance of bidding price in mind, setting a budget for Facebook advertising needs to take this factor into account. To make sure your stated budget with Facebook fits your finances, consider such points as:
Your overall budget
Based on your company's own financial information and budgeting; set a dollar amount for your campaign that is reasonable and easily affordable. Since some tweaking may go along with initial ad flights, it's often best to lowball the number originally so you can enjoy room for error in the beginning. You can go back and adjust budgeting later if you're pleased with the results.
The number of ads you intend to run
If it is your plan to run multiple ads targeting different demographics, you'll want to divide your budget accordingly. You may want to lowball each budget and then watch the results to determine which ad or ads to continue with and which ones to let go without further costs.
How long you want ads to run for
Keep in mind that advertising sometimes takes a bit to catch on. Even still, many Facebook advertisers have seen great results in as little as a few days. Be realistic and be willing to tweak ads quickly if they are not performing well after a day or so.
Your desired bid amount
Facebook will recommend suggestion bid prices and ranges. The advertising program will also show you how many impressions or clicks that your budget price combined with your bid price can help you generate each day. Make sure these numbers provide you the greatest amount of exposure for the cost.
Do remember as you set your budget amount that Facebook has a very low entry point for advertisers. You can technically get an ad out there for as little as $1 a day. Facebook tends to recommend a budget of at least $50, but you can adjust up or down based on your own financial requirements. Even a $1 ad can generate sales if it is well targeted, well crafted and well placed. The more money you spend, the greater your chances of seeing large traffic increases based on paid advertising.
About bidding ranges
As we've said, winning "bids" are selected based not only on financials, but also on the quality of the ad in question and its past performance. While Facebook does suggest bid ranges to help advertisers win auctions and gain placement, these numbers are sometimes set higher than they really need to be.
If an ad is found in a tight niche with little or no competition, bid as low as possible to save money and increase return on investment. Should the competition for the niche and targeted demographics be very stiff, consider following Facebook's recommendations. If necessary, go higher. This isn't likely to be called for often though.
Regardless if the bidding range you select, do take the time to follow up and track campaign results. You may find that you've set your bids too low to gain the exposure you're after. If so, increase the bid range slightly and track those results. You may also find that you can lower your bids, save money and still get great results. Keep track of the numbers to see for yourself what works and what might not.
Overall, Facebook does provide a very economical way to get going with online advertising that is effective and highly targeted.
information you need to know to enjoy success
Facebook is very serious about serving its users with a community that's tailored to them – not advertisers. While it welcomes advertisements and is happy to help businesses flourish, it does have its own unique set of rules about how ads should be put together, the pages they lead to and so on.
To enjoy success and approval of your Facebook ads, you have to understand the rules and follow them to the letter. Facebook is not unwilling to ban accounts, nor is it shy about turning down advertisements that don't fit its criteria.
About Facebook's Rules
Facebook has a long list of rules that apply to advertisements that are placed on its site. From requiring all ads to use proper grammar and spelling to demanding that landing pages truly relate the ads placed on the site, the requirements are lengthy. To enjoy advertising success on this site and be welcomed back for more business, you do have to understand and play by the rules.
While it is an extremely good idea for advertisers to completely read the ad guidelines that Facebook spells out, there are a few very important rules you need to know about and comply with to obtain ad approval. The rules that can impact your campaign's chances of acceptance include:
Destination URLs
The landing pages advertisers use can get their ads turned down just as quickly, if not more so, than the wording on the ads themselves. To comply with Facebook regulations, URLs listed in the body of the ad must link to that stated domain. Ads must also send users to that landing page and it must contain information that is relevant to the copy in the ad. Facebook does not tolerate misleading ads, so it's important to carefully word content for accuracy. Facebook is also serious about not tolerating pop-up, under or over ads on landing pages. Mouse trapping and fake closing pages are also not allowed. Landing pages may only request personally identifiable information from users if the page is intended to enable an actual purchase transaction.
References to Facebook
Facebook is very picky on how its name and images are used in ads. While application advertisers can say "Now on Facebook," a retailer cannot give any indication that a product is endorsed by Facebook. There are a number of other results that pertain to the use of the Facebook name in ads and landing pages. It's best to read them thoroughly to ensure compliance if it's your intent to mention Facebook in your direct campaign.
Copy
Ad copy that is misleading, unclear or includes unsubstantiated claims will not be approved by Facebook. The wording and images used cannot threaten, insult or harass users and auto-play ads are barred from the site unless they enable a user's interaction to get them started. Facebook is also insistent on the proper use of language in ads.
Prohibited content
Facebook does ban a number of different ad types based on their content. The first red flag is any advertising that might be construed as false, misleading or deceptive. In addition to that, Facebook does prohibit ads that feature profanity, libelous comments, tobacco products, firearms or weapons of any kind, scams, hate speech and more.
Targeting inappropriate audiences
Facebook does not allow alcohol advertising, for example, that targets people in particular countries that are younger than the legal drinking age. Advertisements about contraceptives and other related topics can only target the 18-and-up crowd. If your campaigns will involve potentially questionable materials, take the time to read up on what's allowed and what is banned from this site. It can save you a lot of time spinning your wheels.
tips to meet standards
In order for you to tap into the potential success Facebook ads can deliver your business, you have to know how to make sure your ads fit the bill and will make it through Facebook screening standards for placement.
To help ensure your ads do meet Facebook's requirements, be sure to:
Take the time to read all the requirements
While Facebook does have a lot of fine print, taking the time to read it all and understand what is and what isn't allowed can save you a lot of frustration down the road. This cannot be stressed enough. All of the requirements are clearly listed in the Facebook advertising section.
Carefully study your landing page
Generally, advertisers create their landing pages long before they put together ad campaigns. Take a look at what you have in place and make sure it meets Facebook's criteria. Also, be sure to use it to guide your ad copy writing. We'll discuss the landing page itself shortly.
Keep your wording straightforward
Don't try to blow your advertising copy out with false or misleading claims. Say who you are, what you do and why users should click through and check out your product or service. Keep it simple and focused and your ad should make it through approval quickly.
Be mindful of grammar
Facebook is serious about proper use of language in its ads. Make sure your ads, spelling, spacing and sentence structure would please an English teacher. Also, be mindful of capitalization rules. Facebook frowns on FREE offers, but it loves free products.
Symbols
Don't try to get cute with the use of symbols in ads. Customers might be able to save money by shopping with you, but if they $ave money, your ad won't make it.
Take care with targeting information
Do be very careful as you select your desired target audience that the ad copy is relevant and acceptable for the demographics you're seeking to reach. Try to sell contraceptives to 15 year olds and your ad is just not going to make it.
Double check account information
Once you have your ad ready to go, make sure you take your time filling out the rest of the forms. Improper payment and account information can hold up your ads and have you going back to square one.
While what you place in your Facebook ads is important, what's on your landing page can be even more so. Aside from meeting Facebook's requirements, your ultimate return on investment will hinge on how well you handle incoming traffic and close sales deals.
Landing page advice
As important as your Facebook ad copy is, your landing page might be even more so. How well it is put together can impact your ability to gain advertising approval on this site. It can also greatly impact your ability to close sales. If you haven't taken the latter into account, it won't matter how much traffic you gain from Facebook – you still won't make any sales.
meeting facebook landing page requirements
Again, it is imperative that you take the time and fully read and understand what Facebook allows and what it doesn't. The more informed you are, the more likely it is your page will gain approval.
If you haven't made a landing page yet or even if you have, make sure it:
Clearly relates to your desired ad copy
Your Facebook ads should be an extension or a teaser for your landing page. If you plan on having an ad that talks about children's shoes for sale, make sure the landing page features children's shoes. Don't try to get too creative or too cutesy with the ads or the landing pages – keep them relevant to each other.
Is completely free of pop-ups
Ideally, you want a clean landing page that sells your product, not someone else's advertising. Take the time to remove roll over, pop and pop under ads if they are in place on your landing page. If you don't want to do this, create a whole new landing page specifically for your Facebook ads.
Uses appropriate graphics
Remember, Facebook is paying attention to its advertisers' landing pages very closely. Since it wants ads that enhance user experience and don't violate policies, make sure your landing page adheres to the rules the site would place on ads.
Is clear in its intent
Just as your ad needs to clearly define its purpose, your landing page should, too. This is better for your Facebook approval chances and also for helping close your own sales. Remember, all the traffic in the world won't make you money. You still have to sell your product or service.
While your landing page will have to meet Facebook standards for your ad to gain acceptance, you also want to make sure your page performs to actually close your deals, as well. You can do both.
closing the deal
It won't matter how great your Facebook ad is or how well it drives traffic to your landing page if that page isn't set up to perform. Ultimately, the success or failure of any of your advertising efforts hinges on your landing page, your products and your ability to close the deal. It doesn't matter whether you simply want people to sign up for a newsletter or you're trying to sell a product, you have to make visitors want to react accordingly.
Here are some tips that can help you close your deal while keeping Facebook's requirements in mind:
Think eye-pleasing
While it's your words that will sell, your graphics need to support your message. Steer clear of landing pages that are loaded with impossible-to-focus-on colors and lots of "busy" images. Create a page that is clean, attractive and easy on the eyes and your visitors are likely to stick around and read a little more.
Use images that sell
If you are shooting to sell products, make sure your landing page includes very clear, very attractive images of those products. A picture really can be worth a thousand words.
Select wording with care
Just as the words you choose for your Facebook ad copy matter immensely, so do the words you opt to use on your landing page. Pick words that are strong, focused and are highly relevant to your topic. Keep your message simple and straightforward. Be very cautious about making false claims – not only can this hurt you with Facebook, but it can damage your credibility and impact your chances to close deals.
Don't "blind" your viewers
So many landing pages on the Internet fail to use good common sense in their designs. They use all capital letters and tons of text to sell something that can be achieved with a few paragraphs instead. Take care to avoid blinding your viewers and don't oversell them with a ton of hype.
Make conversions easy
Don't be afraid to make it easy on visitors to make a purchase, sign up for a newsletter or take whatever action it is you desire. Be sure to put signups, sales links and other important tools in very visible places.
Now that you're up to speed on Facebook's quirks and the importance of your landing page, it's time to get down to the nuts and bolts of crafting a killer ad.
The Anatomy Of A Facebook Ad
Facebook's ads are a little different than text-based banners offered in other locations. Since they don't have to be keyword rich, per se, advertisers have a little more freedom. On the flip side, they do limit the wording rather tightly. This means ad copy needs to be written with economy and power of words in mind.
To help you create ads that will draw people in and entice them to "like" what is being offered, let's tear apart the standard Facebook ad from top to bottom starting with the headline.
Headlines Reel Them In
Ask any newspaper journalist and they'll tell you the most important part of a story is the headline. If it isn't clear, catchy and designed to entice, readers will just move on to the next one. To create a Facebook ad that truly reels viewers in and gets them reading more and even clicking, you have to start with your headline.
Facebook limits headlines to a grand total of 25 characters. This number includes the spaces so economy is an absolute must here. There are some tricks you can use to help you with your headline writing, however. They include:
Preplan your headlines
One of the best ways to come up with options that work is to just open up a Word document on your computer and play around with different title options. Use the "word count" feature to check the amount of characters used. This is a whole lot easier and less stressful than trying to craft a headline while in the Facebook ad creation screen.
Grab a thesaurus
When the words you want to use are too long or just aren't precise enough, start looking for synonyms. Chances are you will be able to find a better and shorter way of saying what you need to if you stick with the effort.
Think simple
With only 25 characters to work with, you're not going to have a lot of space to be overly creative. Instead, opt for simple, straightforward headlines that actually tell viewers what they need to know.
Consider questions
Since Facebook ads aren't keyword dependent per se, copywriters are free to do things a little differently. Rather than a newspaper-type headline, consider asking a question.
Use words that sell
Try working important defining words that sell in your headlines. Free, discount, act now and so on catch attention and get people to act.
Be declarative
Use headlines to start the selling process. Short, declarative phrases can work extremely well.
Image Is Everything
As important as your headline happens to be, the graphic you choose can be even more important. If you don't have an image to go with your Facebook ad, you can still see results. Images, however, increase your chances of capturing viewer attention. If the picture is perfect (or close to it), the image just might help you gain clicks and conversions.
So, how can you be sure you select an image that really captures attention and gets people to pay attention and even click on your ad? Follow these fairly simple rules for selecting an image that can get you noticed:
Use professional images of your products
If you are selling a product, get a professional image made that casts it in a positive light. If you can't afford a true photographer, take a picture yourself using a digital camera. We'll go into some tips on how to shoot for advertising a little later.
Select a relevant "mug shot"
If your ad relates to a person or something that could be readily identified with a portrait, make sure the shot is relevant, clear and uncluttered. Pictures of people go over very well on Facebook because of the site's overall social focus.
Go with clear pictures
Facebook doesn't allot a ton of space for advertising images, so do be sure your image is crystal clear.
Opt for plenty of color
The more colorful your ad image happens to be, the more likely it is to draw viewers' eyes. This can help you gain interest and conversions.
Keep it free of clutter
Let's say you're selling a child's toy. Using a photo of a single child playing with a toy is a good idea. Opting for a tiny photo with ten kids all playing with toys will make the image hard to focus on and it can cause your message to lose its meaning.
Remember the image is a sales tool, too
Select pictures that really send your message home. If you're promoting a political candidate, a head shot with a flag in the background might go over very well. A picture of that candidate five minutes after waking in the morning might not. Use your images to sell and select them with this in mind.
tips on taking your own shots
If you really want to use an image with your Facebook ad, these tips can help you shoot your own. While professional photography is never a bad idea, a good digital camera and a little patience can help you land just the right image to sell your product or service.
To facilitate a "photo shoot," try using these tips when shooting:
Crop closely
Use a digital camera's zooming features to crop in as closely to your target as possible. Unless you're selling a beach vacation and want a panoramic, the closer you are to the subject, the better. Don't be afraid to move in close for portraits and take the time to "see" your shots before you shoot them.
Remove obstructions
One of the hallmarks that distinguishes a pro from an amateur with a camera are the obstructions that are often found in amateur shots. Take the time to really look at the setting and make sure that any unwanted items are out of the way. If shooting outside, for example, make sure trees or lampposts aren't "growing" out of subjects' heads.
Watch lighting
Shooting indoors with a decent digital generally requires nothing more than the camera's built-in flash. If you are shooting outdoors in sunlight, put your back to the light. This will flood your subject with natural lighting and produce a better picture. For outdoor shots at night, experiment with different camera settings to garner the best results.
Shoot lots of photos
The beauty of digital photography is the fact that once the camera is purchased, the costs are nil. Just shoot your desired subject a number of times and don't worry about "developing costs." Try different angles, different camera settings and different lighting schemes.
Stage product shots with care
To self-produce a winning product shot, carefully examine the item in question. Use a background that helps the product standout. If one isn't available, make a
backdrop using a solid colored sheet or towel draped artistically over a table or chair.
Be choosy
Review all of your images with care. If you don't like any you've shot, go back to the drawing board. Remember with digital photography you can literally shoot hundreds of photos without cause for financial concern.
Keep Facebook rules in mind
Just like landing pages and ad copy, images have to meet Facebook's requirements. Be sure they do by ensuring they are relevant to the ad in question and are not offensive or racy.
Go for clarity
Ideally, the photo you choose will be very crisp and clear. Reject any images that are blurry or too cluttered.
Once you have an image you like, just upload it to your desktop on your computer. Facebook will enable you to select it during the ad creation process.
Sell Them With Copy
Your advertising copy is where your call to action should be if it's not in your headline. If you really want to get viewers to click through to your landing page, this copy really needs to sell. Facebook again limits what you can say. In this case, you have 135 characters, including spaces, to work with. Here are some tips to make those 135 characters really count:
Brainstorm your main message
Identify the goals of your advertising campaign and make sure your copy highlights an appropriate call to action. If it's your intent to help a candidate get elected, tell people why this person makes the best choice or lead them to a landing page that will.
Use an offsite program to practice
Again the character limitation can prove to be a challenge. To make things easier on yourself, use a program like Microsoft Word to come up with practice text for your ad. Shoot for a few different variations if you are trying to target multiple demographics with split campaigns.
Use short, declarative sentences
Make your message clear, precise and to the point. To get John Doe elected, try something like: John Doe is Tampa's choice for mayor. Find out why he can make the difference in November.
Ask questions and provide the answer
If you're selling a product that might solve a viewer's problems, ask a question related to the issue. For example: Got acne? Product X stops it in its tracks. Find out how this new formula beats even T-zone breakouts fast.
Use strong words
Try to make sure the words selected are the strongest possible ones that fit. For example: "Judge Jane Doe is tough on criminals" might not have the impact that "Judge Jane Doe has sentenced 5,000 felons to life" might have.
Seek out synonyms
If a desired word isn't precise enough or it uses up too many characters, put your hands on a thesaurus and seek out more appropriate synonyms.
Keep Facebook's policies in mind
Remember, Facebook is really tough about ad copy. Keep the grammar and spelling correct. Don't mislead or overhype anything you are trying to sell. Forget the cute symbols and by all means do not go crazy with capital letters. Review the rules if you need to as you write copy.
Read your copy aloud
This is a great way to make sure what you have to say makes sense, is easy to read and "sounds" right to the ears and mind. If the wording is hard to digest, go back to the drawing board.
Don't forget your call to action
Whether you place your call to action in your copy or in your headline, just make sure it's there. Your overall ad should compel viewers to click through and fill out a form, buy a product or learn more about an important organization, candidate, issue or so on.
Creating a killer ad can help your Facebook campaign results soar. If you've taken the time to really make sure your ad copy sings and your landing page sells, you should experience the results you are after.
There are more tips that can benefit you as you work on writing your ad copy. Short of hiring a pro to do the job, they can help you make the most of Facebook's economy of space. The truth is you don't have to hire an ad expert to gain traction on Facebook. You just need to be willing to sit down and think out your plan, write basic but compelling company and follow some basic submission instructions.
ad writing tricks
Writing for the advertising world is a completely different ballgame than drafting a letter to a friend, writing a report for work or creating a descriptive piece for a journal. Ad writing is so specialized, in fact, that "copywriting" is its own profession.
Even if you don't have the money to hire an advertising firm to handle your copy, you can still write ads that sell on Facebook. You just need to have a little patience and be willing to learn through trial and error. The truth is even seasoned advertising specialists have had to go through a few mistakes to really make Facebook ads pay off.
There are some very good ad writing tricks that can help you perfect your ads to gain the traffic and conversions you're after. We'll cover eight of the best and we'll also offer some advice on tweaking your ads for maximum effectiveness.
Make Sure Your Words Fit The Target
It is imperative that you know your target audience and craft your ads accordingly. This includes not only in the Facebook ad settings, but your words, as well. If you want to reach people and get them respond to your ads, you have to speak their language, so to say.
As you draft every single word in your Facebook ad, make sure you keep the target audience in mind. Using pop culture references and slang from the early 2000s might work well with a certain demographic, but it likely won't go over well with Baby Boomers.
If you are writing Facebook ads to appeal to different cultures and/or subcultures, keep that in mind as well. Selling golf supplies to American enthusiasts might call for an entirely different use of jargon than would fly for advertisements targeting British citizens.
If you're unsure of how to select the right words for the audience, look at how others have pulled this off. Pay attention to the ads that appear on your Facebook pages and the word choice they use to reach your particular demographic.
Should you really want your ads to target very different demographics, consider running two separate campaigns. This can help you ensure that each ad works for its intended audience.
Be Choosy About Your Words
Take the time to choose every word you use with care. Make sure each word is strong and clearly defines your message. If your ad targets a general audience, steer clear of slang or generational terms that might miss the mark with certain viewing segments. The more time you spend selecting your words, the more likely it is you will end up with short, punchy copy that will meet Facebook's standards.
Pick Words And Phrases That Grab Attention
Opt for words and phrases that really catch the eye. Words like sale, free, cheap, discover and so on can all work exceptionally well. Questions, as we've already discussed, offer a fair amount of power, as well. The right questions can raise a viewer's curiosity and make them stop and take pause.
Sell The Benefits Your Product Has To Offer
If your product does something amazing, cutting-edge or new, make sure your ad copy reflects that. Tell people what you really have to offer and they will take notice. If you're selling a weight-loss plan that helps people lose 10 pounds in two weeks, say that. Should you happen to have a product that stops a baby's teething pain, capitalize on the serenity it can provide.
Be Honest
Facebook expects advertisers to be truthful about their claims. Take the time to make sure every claim is supportable and accurate.
When you are honest with your advertising on Facebook, you'll gain a few benefits that can boost your ad placement and your return on investment. They include:
Credibility
Steer clear of outlandish claims and you'll gain a reputation for being a Facebook advertiser that means what is said. This can boost your viewers' opinions of you and your products and will make Facebook more likely to value your business.
Fans
Remember back when we were discussing how Facebook determines auction winners? Gaining fans for your ads can prove to be almost as important as your bidding amounts. When your ads are compelling, truthful and straightforward, you are more likely to gain fans along with that credibility.
Pay Extra Attention To Your Headlines
As we've already discussed, headlines are the most important part of any ad. If you don't capture viewer attention with these, chances are you won't see the results you're after.
To write headlines that really pull them in, try:
Using different ideas in a multi-ad campaign
Pick your most favorite headlines and try each one out for size. Stick with the ones that pull in the best results.
Asking questions
Very simple questions that appeal to users of certain types of products or services can work very well for getting attention. Since Facebook offers more freedom on this front, this type of headline can work very well.
Inspiring action
Ask questions, hard sell and entice readers to really take action. Don't be afraid to be bold and outgoing – just steer clear of misleading lines.
Going with punchy lines
Short and sweet is important on Facebook. Punchy, clever headlines can get reader attention very well.
Be Concise
Facebook ads demand copywriters to be very clear and straight to the point. Avoid extraneous words and shoot for the fastest, most clear way to say something.
For example, an ad that reads "Diamond rings for $100 or less in our auctions," would serve purposes better than an ad that reads "Enjoy amazing savings through our online auctions. You can get diamond rings for a real steal."
The first example uses few words, explains the product, the pricing and what kind of venue is being advertised. The second takes much more time to read and doesn't define "amazing savings."
Consider Segmenting Your Ads
There are certain sales pitches that work better for men than for women – even on the same products or services. If you're selling shaving gear for men, for example, you'd likely want to target men with the benefits of your products. To target women, you might want to tout the gift value of your products or how much more kissable they can make a man's face.
split testing your ads
Once you've selected your ad copy, chosen your image and figured out your target audience, it can be very helpful to consider running multiple ads at the same time to really gauge what works and what doesn't. To truly enjoy the benefits of split testing, you'll only want to make minor tweaks to a second advertisement.
Start out a split test by creating your first or main ad. Make sure it has a killer headline, ensure the image is nice and clear. Tweak the ad copy until it sings. Now, create the exact same ad a second time, but change out one variable. The points to consider changing include:
The headline
Reword this slightly to see if a different word order or choice produces better results.
The image
Consider running one ad with a person in it and another that just advertises the product in question.
The copy
Switch out a few words to make the ad stand apart from the original.
You can technically "split test" your Facebook ad with multiple variations on your main ad at once. If budgeting is a big concern, try the main ad versus a secondary ad and then track results. Stick with the ad that produces the most traffic, or if neither perform well, go back to the drawing board. Remember to only make minor variations to the ad to gain the best data for what might need to be changed to see results.
Split testing isn't the same as creating two completely separate ads for different demographics. It simply helps you determine what works best for the same target group. It is okay and often recommended to make different ad campaigns for different demographical targets. These can be split tested, as well.
A Word About Patience

Advertising in any arena is not an exact science. Even the big boys on Madison Avenue have chalked up more than a few errors to their credit through the years. To get the greatest benefit out of Facebook ads, you have to be willing to experiment and discover what combination of words, images and demographics really work for your products.
As you test run different ads, make sure you focus in on the differences in the copy or images and focus on keeping the factors that seem to really work. Also pay attention to how your ads go over with different demographics. While you might "think" your toddler toys would appeal to parents, you may find grandparents are the better target to produce clicks and eventual sales. Learn from your mistakes to improve your strategies and your results.
Remember as you test ads that your conversions are also tied to your landing page. If your ads are getting clicks, but you're not seeing sales this could be your problem. Consider making changes not to your ads in this case, but to your landing page.
Maybe you need stronger, more action oriented language? Perhaps you've buried the real information inside a bunch of sales copy? Have you made it easy for visitors to the landing page to actually buy? If you have problems in these areas, fix your landing page and then gauge your results. Chances are you will see more conversions as you tweak your landing page and gear it more toward the desired actions you want visitors to take.
choose your bids with care
Facebook offers two different ways for advertisers to purchase ads. They can opt to go with a Cost Per Click, or CPC, payment structure or go with a Pay for Impressions, or CPM, structure. Both offer their advantages, but do require your diligence to determine what is best to fit within your personal budget.
About CPM Bidding
When you select CPM advertising through Facebook, you'll pay a set price for every 1,000 times your ad appears on pages. CPM bidding is a solid way to get an ad out to a large amount of people rather quickly. When you're paying only a few cents for a thousand impressions, this form of Facebook advertising can quickly help establish your product or service as a known name. It, however, cannot guarantee a click-through-rate that will provide the desired conversions.
Although there are no guaranteed "click throughs" with this form of Facebook advertising, a $50 a day budget can earn you 162,000 impressions if your bid rate is set at .31. That's a great deal of exposure very quickly and it can turn into conversions if your ad is compelling, captures attention and really calls people to action.
The benefits of CPM advertising on Facebook include:
Low purchase costs
Based on the above example, it's easy to see that CPM advertising is an affordable way to really gain a lot of exposure. Do be mindful of the fact that Facebook doesn't have to guarantee a single click through to earn your money, however. All it needs to do is show your ad on the set number of pages a day. How users react or respond will be entirely up to you.
Fantastic exposure
CPM advertising is often used to establish brand name or really start generating a buzz about a product. When an ad goes out 162,000 times a day, it's hard for people not to take notice.
Excellent for focused niches
CPM advertising often pays off more for those with highly focused target audiences. When the exposure rate is high and the product is targeted to the right audience, a click through rate can be rather high based on the volume of viewers. CPM works so well for unusual niches because there generally isn't a lot of competition and interested viewers are likely to act when they spot something that appeals to their hobbies or needs.
About CPC Bidding
CPC advertising is the most commonly used by advertisers on Facebook. This form of ad only costs money when the desired result occurs – a person clicks through to the landing page.
CPC advertising can have a number of benefits for advertisers that make it an attractive option. They include:
The costs are related to positive action
CPC advertising produces results or advertisers don't pay. This is a nice satisfaction guarantee that makes advertisers happy. Those results, however, don't have to include sales; only clicks.
Easy budgeting options
CPC ads are fairly easy to budget for. Advertisers simply set the bid or range they are willing to pay to gain an impression and successful click through.
Estimating Your Costs
How much does it really take to make Facebook ads pay off? It really comes down to your goals and your budget. While Facebook recommends at least a $50 a day investment, many advertisers have done extremely well for much less.
To gain a pretty good idea of your costs per click or impression, just pay attention to the screen when you set your budget and bid parameters. Facebook will calculate your estimated expenses for you. Keep in mind that auctions are often won for much less than the stated bid cap. This means you might get more mileage out of your investment.
Ultimately, on Facebook you are able to set your budget and your cost limits. Facebook will not go over your set daily budget no matter what. While this can be a double-edge sword, it can help you contain your overall expenses very well.
Setting Bidding Ranges
It doesn't matter which type of advertising you choose, you'll need to set bidding ranges to establish what you're willing to pay. While Facebook automatically recommends certain ranges and adjusts based on the actual cost of an auction win, many advertisers report fantastic results by setting their bids much lower.
To select a bid range to start out with, consider Facebook's suggestion, but also pay close attention to your budget. Compare the bid amount versus the amount of impressions you are trying to gain or the amount of click throughs. Adjust down or up accordingly.
If you are not gaining the results you are after with a lower bid range, consider adjusting the rate and testing the ads again. Balance this against other tweaking efforts on your ads.
Tips For Keeping Your Costs Lower
Even if you are working with an extremely limited budget, Facebook can still work for you. If shoestring best describes what you are able to spend, you can try these tricks for keeping your exposure high, but your expenses low:
Limit your number of ads
While you might gain better overall results from multiple ads, you can still do well with an ad or two. Just take the time to carefully track results and make necessary edits to maximize an ad's effectiveness.
Go with lower daily budget amounts
Facebook does enable daily budget amounts of as little as $1. While this won't gain you a whole lot of exposure, setting limits in a more comfortable range can still provide you with the results you need.
Consider selecting impression-based advertising
Facebook does enable advertisers to buy ads based on the cost of 1,000 impressions. This is a great way to gain a ton of exposure quickly and cost effectively. It might not necessarily produce the conversions you're after, but it will get your product, brand or service "out there."
Lower your bid amount
Just because Facebook recommends a bid amount of 75 cents doesn't means you have to bite. Adjust your willing price down if you must to keep costs under control. Many advertisers have done very well using bids that are much lower than Facebook's suggested price.
Facebook does make it very easy for advertisers to set a budget and work within it. Take advantage of this when you're planning campaigns. While you might not always gain the results you're after by trying to keep a budget super tight, you are likely to be surprised with the return on investment you get even for a low initial investment.
tracking your success
You've set your ads into action, selected your bid price and are considered good to go. Now what?
Now is the time to track your advertising success and see if the results are fitting in with your goals. Facebook provides you with a number of tools you can use in conjunction with your own website's tracking tools to see how ads are doing.
about the ad manager
Facebook provides all advertisers with access to their own "Ad Manager." This is a special page that offers all of the reporting statistics you should need to determine what ads are working, which ones need to go and which ones could benefit from some tweaking.
The Ad Manager offers a number of statistics that can help you make informed designs about your campaign or multiple campaigns. They include:
Campaign names
Since many advertisers run multiple campaigns, Facebook breaks out the statistics based on the campaign name you provide during the ad creation process. This makes it very easy for you to match multiple ads with the proper stats.
Status
Since not all of your campaigns are likely to be active at once, this sort field enables you to quickly scan those you are paying for at the moment.
Last update date
This can help you better track multiple ads, editing efforts and the length of times flights have run unchanged.
Budget amounts
These figures represent what you have set per campaign for your daily budget amount.
Clicks
This lets you track the exact number of clicks a particular ad has generated. You can use this number in conjunction with your website's tracking tools to determine the actual sales or conversion rate.
Impressions
If you want to see how many times your ad or ads have appeared on Facebook pages, this is the figure to look for.
CTR percentage
This calculates the amount of times people have successfully clicked versus the number of impressions. This is one of the most important figures to pay attention to. It can help you gauge if an ad is really performing well or is falling flat.
Average CPC
This breaks out how much each click has cost you on average.
Spent
Find out exactly how much a campaign has cost you to date with this field.
Stat ranges
Under the "Lifetime stats" tab you can scroll down to track ads based on their overall performance, how they've done over the past day, week and so on.
using stats to make your ads produce
Generating solid results with any advertising campaign can take a little time and patience. Still, there comes a time when it might be necessary to make adjustments to a campaign to really see results. Facebook does enable you to edit ads that are in the system to gain better results.
If your ads are not performing as you would like, some of the things to consider tweaking include:
The headlines
Again, the headline might be the most important part of your ad. If it's turning out not to be strong enough, change it. Once you do, track your results over a few days' time. If they aren't getting better, look at other areas that could stand improvement.
The image
Does your chosen image really catch the eye? Does it help sell your product? If not, select another picture and run with it on another trial.
The body copy
If you're not making the conversions you want, it might be that your body copy isn't enticing people to click through and take action. Consider making your wording stronger.
Your landing page
If your click through rate is good, but your sales are not look at your landing page very closely. It could very well be that this is failing to sell. Try making adjustments here and see if you can increase your actual sales results once people land on your page from Facebook.
There is no exact science behind crafting Facebook ads that sell. A lot depends on your product, service or message. Your target audience can also play an extremely big role in what works and what doesn't. How much you're willing to spend can also influence success, but not as much as you think. Don't be skittish about experimenting and don't be afraid to change things mid-campaign if they don't seem to be working.
Frequency For Checking Stats
How much or how little you should check your ad statistics depends a lot on the length of your campaign. You will want to give your ads some time to perform. If your campaign is set to last only two days, you might want to peek in and make tweaks every six to 12 hours.
If your ads will run indefinitely, every few days should suffice. There's no need to check every hour on an open-ended venture, but you will want to make sure you keep up closely enough to spot declines if and when they occur. At this point, it might be necessary to make some edits to your existing ads to extend their effectiveness.
Fortunately, Facebook does make it very easy to gain a very good idea how ads respond over time. This will help you spot declines pretty
quickly and show you whether tweaks you have
made are working or not.
get the most out of facebook
Facebook presents a number of advantages for advertisers that standard platforms simply cannot compete with. On this site, advertisers can actually reach out and create relationships with their customers if they so choose. Try doing this on Google! You're not going to get very far.
The social networking advantage is what really makes Facebook a potential powerhouse for advertisers. Learn how to make these free efforts dovetail with your advertising campaigns and the instant results and residual effects can really supercharge your marketing efforts.
To get the most out of Facebook, advertisers will want to have their own accounts set up so they can create group pages and interact with their followers. It is also possible to use your initial Facebook page as your "fan site" of sorts. If you intent to promote a wide variety of products and different websites, however, you'll need to know how to make group pages for each effort.
Do not overlook the potential the social aspect of Facebook and what it can do for your business. When you take advantage of this aspect, it can produce a number of benefits that can increase sales just as readily as paid advertising in some cases.
Creating A Group Page
This is a fairly easy process to undertake once you have a Facebook account established for yourself or your business. There are a number of advantages to going ahead and making a group page or pages rather than using your specific Facebook account to attract "friends" and fans. They include:
Easier management
Group pages enable a lot of hands-on management if you so choose. This can help you craft an online persona for your products or services with ease.
Better targeting
If you are using a personal Facebook account to launch ads for affiliate marketing, for example, running your main account as your contact place for customers can become very confusing. Chances are you don't want your customers to see wall posts from your old high school buddies.
Ability to promote multiple products more easily
When you just go ahead and use group pages, you can do so for multiple products. This means if you have a website that sells video games and another than markets insurance products, you can keep them very separate on Facebook.
The actual process of creating a group page is very simple. Like most aspects of Facebook, the interface will walk you through step-by-step. To create a group that members can join and become fans of just go under your profile and look for "Groups" in the left hand side of the screen.
This will bring up the "Groups" page. Click on the "Create a Group" button to get started.
step 1: filling out basic information
Once you're on the group page, just fill out the form and be as specific as possible about the purpose of the group. The first step in the process just calls for basic information, such as the group name, description, type, recent news and geographical information, if applicable. Do bear in mind that groups may not attack a specific person or group of people.
step 2: customize your group
Once your group is created, you'll want to set the permission levels for different features, such as writing on the wall, displaying events and enabling photos and videos.
The second step involves a lengthy form that will take you a few minutes to fill out. The most important field on this involves the "access." You have three options:
Open – This will enable anyone to join your group and invite others to do so. This particular choice can be especially beneficial for advertisers who wish to gain a big following.
Closed – This option requires administrator approval for new members to join. It does, however, enable anyone to search for and see the group description.
Secret – This choice will hide the group from searches and will only allow membership by invitation. This might work well for "exclusive" promotions, but overall it's probably not a good choice for advertisers.
step 3: invite people
The last step involved in creating a group page is actually getting followers to join. Facebook enables you to invite all of your online friends and you can also import email addresses, which is a great option if you have an email string going.
You can also take steps to promote your group pages and increase their membership numbers. To do this, consider an approach that targets both Facebook and other venues. Tout your new group page by:
Including it on your business website(s)
By adding a line to your business cards and written correspondence
In your e-mail signature block
In your other advertising campaigns
In your Facebook advertising – you can even launch a campaign to do just that
We'll go into more depth about cross promoting your Facebook efforts shortly. There are some great ways to bring members to your pages from the outside world. They can all benefit your business and your potential return on investment.
Interacting With Fans
Putting together a fan page to dovetail with your advertising efforts is the best way to take full advantage of the Facebook experience. A fan page will enable you to reach out and speak directly to your "friends" with information that can really supercharge your advertising efforts.
What you do with a fan page and how much mileage you get out of it is completely up to you. Some of the ways you can use this page to generate more interest in your products or services include:
Using it to promote sales
You can let your fans quickly and easily know about new promotions and sales by writing on your wall and directing them to your home page.
Using it to provide useful or important information
If you sell baby products, for example, you can use your fan page as a mini-blog of sorts to keep your friends updated about news related not only to your products, but also babies in general, neat nutritional developments, general news related to the topic and so on.
Using it to create a sense of "community" among your followers
If you really want to generate a back-and-forth, open feeling among your fans, enable posting on your wall from members. Let them share their own news, bits of information and praise or even constructive criticisms about your products. Even the negatives can benefit you greatly by boosting your credibility and making your product users know you truly want to hear what they have to say.
Using it to create lasting relationships
When you create a fan page and use it to foster back-and-forth communications, you will discover that you are actually relationship building. This can result in a faithful clientele that sticks with you and your products. In turn, this sense of loyalty can develop into word-of-mouth advertising that will really help boost your sales.
Using your page to generate a buzz
Entice your fans to invite other potential members by running special promotions. Give special discounts to Facebook fans, consider a giveaway, and offer a link to a contest you're running. The more you use your fan page to create excitement about your products or services, the more likely it is your information will go "viral."
Building your credibility and the "value" of your ads
When your fan base grows, the credibility of your ads will rise along with this. Having a strong, growing and loyal fan base can help you gain more auction wins, more exposure and will help your business grow accordingly.
Taking the time to interact with group members, add status updates and read over comments is "work," but it can pay off with big results. The more loyal of a following you create, the more likely it is your advertising efforts will pay off now and in the future. Plus, you just might gain the benefit of word-of-mouth advertising. Don't overlook the power this particular force can have on Facebook or any arena for that matter.
The Power Of "Old-Fashion" Advertising
What Facebook's fan pages really enable businesses to really do is take advantage of good, old fashion word-of-mouth advertising. While Facebook is an online "community," it is a community nonetheless.
Think of your fans as your customers in the real world and the millions of other users they are connected to as potential customers. When you wow those you already serve, Facebook makes it very easy for those happy clients to share their pleasure with their own friends.
Do be very mindful of the fact that Facebook can be a double-edged sword. If you don't live up to your advertising promises, keep your credibility high and foster relationships, that "community" atmosphere can come back to bite you. Your customers can just as easily share their displeasure with hundreds of others who know hundreds of others and so on.
If you treat Facebook's social aspects with the respect they deserve and keep your reputation high, this site can pay off with incredible returns on your investment. While your social networking efforts might never replace the need to advertise, they can dovetail well and help you see the result you're after.
Cross Promoting Your Facebook Efforts
If you have created a Facebook account and a fan page to go along with your overall marketing strategy, you'll also want to promote your page to gain a greater following. Remember, announcements on your fan page about upcoming sales, giveaways and big news cost you nothing to send out to your fan base. It behooves you to grow your base by as much as possible.
There are many potential ways you can cross promote your activity on Facebook with other off- and online efforts. To make sure your Facebook fan page gets the attention it deserves, consider:
Including your membership status in all your advertising efforts elsewhere
Mention your Facebook affiliation in your television, radio, newspaper, billboard and other commercials. You can also include fan page information in fliers, e-mails to clients and so on.
Putting a link to your fan page on your website
If you're looking into Facebook ads, you have a website to link to. Use this site to its full advantage by cross-linking it back to your Facebook fan page. This can help you gain a following on this site from your regular visitors in addition to those you connect with on Facebook.
Linking Facebook to other accounts
If you also use Twitter, for example, you can easily link the two. Use Twitter, for example, to make quick updates to your Facebook fan page. In doing so, you may also get your Twitter followers to join you on Facebook. The two social sites are very different, but they play off each other quite well for advertisers' purposes.
Including your Facebook information on your business cards If you have cards, make sure to mention that you're on Facebook. This is a great way to bring people online to hear what you have to say even if they haven't been on Facebook before.
Using your email string to your advantage
If your sales site has an active mailing string, use it to let members know they can now find you on Facebook. This is an excellent way to increase the power of your string. You can even use Facebook to cross promote to your email string and solicit new signups for direct mail pieces.
The potential for cross promotions with Facebook is limited only by your imagination. Once you have a fan page up and running, make sure you announce it from the rooftops and keep on doing so.
Why Both Efforts Should Combine
While it's true that either advertising or social networking efforts can work on their own rather well for Facebook advertisers, it is often best to combine the two.
When social networking dovetails with advertising campaigns, both efforts can combine to:
Drive more highly qualified traffic to the desired website
Increase interest in the product or service
Work together to create a "viral" effect
Boost the credibility of the product, service or advertiser in general
Essentially, advertising campaigns and social networking efforts can feed off each other and fuel greater overall success. This is good for advertisers and their potential to see a satisfactory return on investment.
About Affiliate Marketing
Facebook, as we've said, can work very well for affiliate marketers. The site welcomes them and provides them with a forum to advertise and also connect more directly with their potential customers. There are a few things that affiliates may want to consider before diving in.
Tips to make Facebook work best for affiliates include:
Consider multiple niches
As it is with advertising any affiliate program, some work and some don't. Facebook advertising is the same in this regard. Some programs will take off and ads will produce fantastic results. Other products just might not capture user interest.
Take care in targeting
Affiliate marketers are not always fully in tune with the niches their products appeal to. Take the time to research this aspect very well before trying to advertise a niche.
Making landing pages that are professional
Steer clear of the 20,000 word sales letters as landing pages and opt for actual clean, professionally presented pages instead. While this doesn't mean you have to hire a professional designer, just keep pages visually attractive and make sure they present the pertinent information quickly and cleanly while trying to make the sale.
Take the time to research the product's reputation
Affiliate programs abound on the Internet. Some are reputable and some, frankly, are not. To enjoy any level of success with Facebook ads or affiliate marketing in general, it does pay to research a company's reputation. If the company only sells "junk," you're going to gain that reputation, too. This can hurt your sales and your standing on Facebook. If the ads happen to promote a scam product or one that's banned by Facebook, you can find yourself banded, too – even if you didn't know.
Treat affiliate programs like they are your business
Even if you're only serving as an affiliate marketer, your efforts are your business. Put some pride and thought into every action you take.
Facebook does provide a great opportunity for affiliate marketers, but they have to do their part, as well. Take the time to promote this type of business right and ensure the products and/or services offered are sound and Facebook can provide a tremendous stream of incoming customers to boost your affiliate marketing efforts.
A Few Parting Words
Facebook ads are a relatively unexplored outlet for advertisers who want to reach an audience that is nearly endless. To take full advantage of the potential these ads have to offer, you need to plan your campaigns with care, adhere to the rules laid out by Facebook and be willing to carefully tweak your efforts to gain maximum results.
When you use Facebook to its full potential you can:
Save money on your advertising costs

Reach an audience that is estimated to be 1 Billion and growing

Target your efforts down a specific city, age of viewer and set niche interest if you so desire to produce highly qualified incoming traffic

Set bids that truly fit in with your budget and actually see results

Develop relationships with your customers through fan pages that enable you to reach out and directly communicate with them

Generate word-of-mouth advertising that can really supercharge your overall marketing efforts.

Increase your return on investment

Gain the exposure you're after
When Facebook is your desired advertising platform, the potential is virtually endless. Follow this site's rules and take the time to gauge what works with your ads and what doesn't. Make necessary adjustments along the way and exercise a little patience. Once you learn how to harness the power Facebook has to offer, your click through rate is likely to go through the roof and put Google to shame in the process.
Remember there is no set formula for making Facebook pay off for any particular niche or demographic. Sometimes it will take a little trial and error to see the results you are after. Since this arena is largely unexplored, it offers you a world of potential to advertise your products, services or causes no matter what they are.