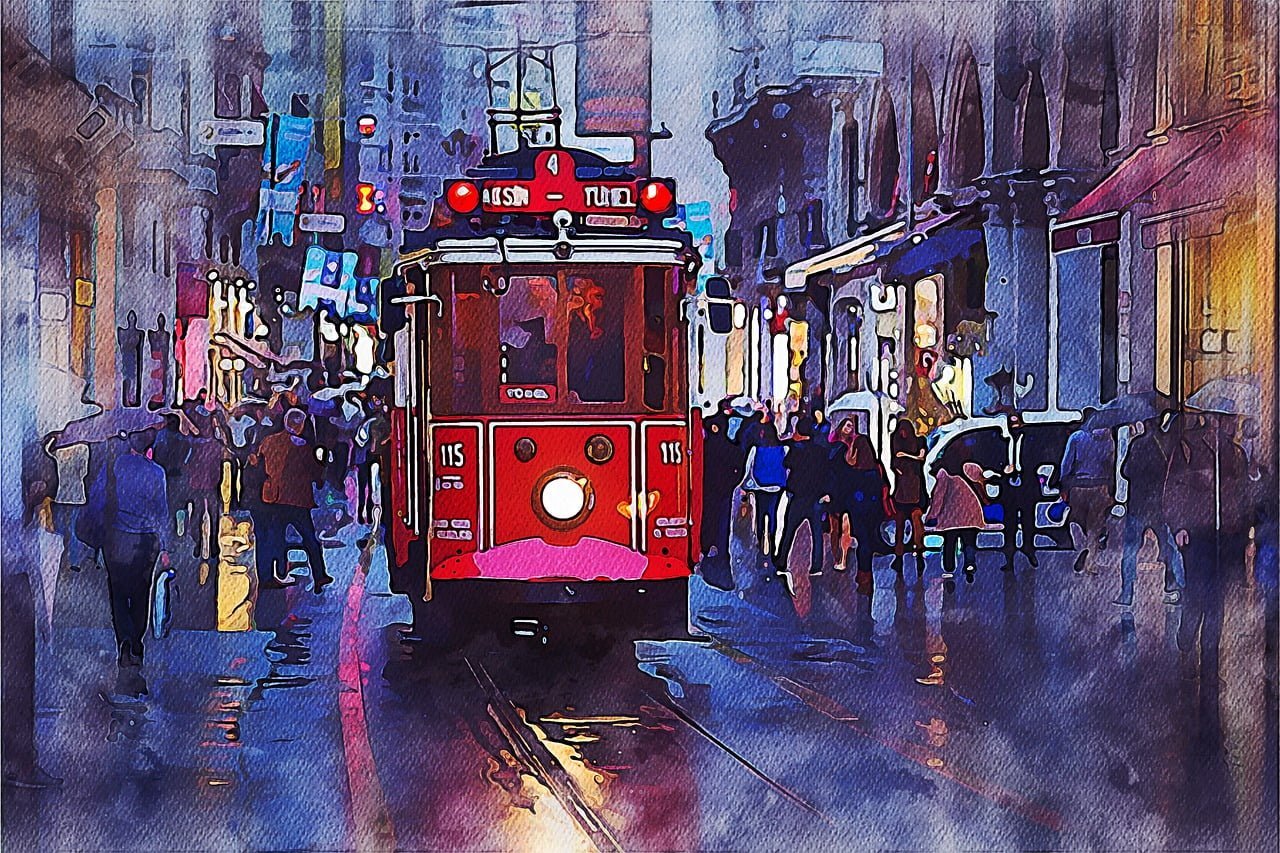 Traffic Mastery Strategies
CREATE CONTENT SO AWESOME, PEOPLE CAN'T HELP SHARING IT
Multiple sharing platforms are essential for doubling your traffic and your audience, but that's not the only reason you should use them.
In fact, there are three major reasons for using multiple sharing platforms for your content creation— "content" being video, articles, podcasts, webinars and any other way you want to share your story and your message.
1. Doubling your traffic does not mean doubling or even tripling the work: 
It means focusing mostly on your favorite content-sharing media platform, and repurposing content from that platform to do double, triple, quadruple duty on other platforms.
So you're getting more results for a very minimal amount of extra work.
Exposure is a little-talked-about component of the difference between a content item going viral—and not.
Even your ideal subscriber, customer or client can love the topic you're both passionate about, but have different reactions to different content sharing platforms—meaning that if you create a post on Facebook, your die-hard Twitter addict may never see it—and she just might be the one with the huge list of followers who would have re-tweeted it to them all.
Another example: If you only do a video blog, but don't provide transcripts, your speed-reading, text-based learner will impatiently skip your video—and never discover you're the very expert she needs in her search for a new coach.
2. Never put all your eggs in one basket, and rely on only one source of traffic. 
Algorithms can change, companies can fold or be bought, new rules can be made—Facebook and Amazon, in particular, are notorious for this—and all your hard work in generating traffic from that site can disappear in the blink of an eye.
3. Make a plan to create regular, consistent content that creates habitual engagement. 
Create a committed content creation schedule using your main platform—and once it's under way, start adding the five suggestions listed here to potentially double your traffic—or more!
Making it easy for people to get into the habit of enjoying your content is one of the most basic ways to increase—and retain—your traffic.
Step 1: Easy YouTube Strategies
Even if you're "not a video person," YouTube can be a painless best friend.
People are always browsing videos, so use keywords in your Channel description and in your video titles that you know your ideal viewer will search with.
If you haven't already done so, start off by creating a short video—less than a minute—sharing one tip. Then create a YouTube Channel, and upload it.
TIP: Start by creating a short WELCOME VIDEO for your Channel. Say what you're planning to provide, who you are, why you do it. (Try do it in less than 30 seconds!)
Once you've made and uploaded that first video, you'll learn more and more as you go.
Just follow this quick list of tips, and you'll be miles ahead of many people who have been sharing videos for ages:
Use an index card to write down points so you don't lose the flow. Have it sitting out of camera sight but within yours.
Make a practice video using your index card "script." Watch out for ums, ahs, and repetitive words like "basically" or "well" that you don't notice yourself using in real life. Eliminate them and be aware of this pitfall in future.
Just be yourself. Don't try to come off like a formal newsreader. Imagine you are talking to your favorite friend.
Don't sit in strong light—watch out for shadows.
Use a background that doesn't distract.
Buy a tripod and start out with your Smartphone as a video camera. If you're using your webcam, buy a good quality noise-canceling microphone (you can get them for $50 or less).
Turn off your phone and send the kids and dog out to play before recording.
Do tell people what you want them to do next at the end of each video: Subscribe to your Channel? Visit your site? Fill out your two-question survey? Download a free template?
That's all there is to it!
You don't have to be the next Steven Spielberg.
You could keep it as simple as giving "Motivational Monday" tips, upload and share them every Monday—and soon build a following, if your tips are great ones.
Successful entrepreneur Jeff Walker started making videos "by accident." He finds that with short videos the "click rates are higher for all my emails"…
He releases a new video every Sunday and finds that consistency is essential for repeat traffic and growth.
Three tips he espouses: creating a couple of extra videos in advance "in case something comes up," using "core themes" he returns to frequently, and studying the comments on each video for new ideas.
Finally, do put a lot of your competitors to shame and take the time to brand your channel so it supports the identity you want to create.
To learn how to brand your channel, follow YouTube Creator Academy's simple YouTube steps.
Making Your Video
You can get by with the native software on your PC or Mac—especially for your Welcome video or simple, short videos—but the industry standard software, if you want to get into editing and making different types of videos, is Camtasia.
There are also even easier software and app options available today—especially if you don't want to appear on camera or be a "talking head". Check out:
VideoMakerFX (a simplified all-purpose video suite that helps you turn out sales videos, promotion videos, review videos and more)

Easy Sketch Pro 3.0 (allows you to create interactive, animated sketch videos)

PowToon (allows you to create animated videos and presentations)

GoAnimate (similar to PowToon)
Step 2: Make Your Blog the "Go-To" Site For Your Ideal Visitors
If you love writing articles, blogging should be a natural for you—but you can make your site the "go-to" site even if you don't like writing.
It's simple: Make sure your site contains at least one absolutely invaluable resource that people will naturally want to return to, again and again: For example, a great resource section with recommendations people can use to shortcut their own learning curves
Make sure your blog or website:
Tells your "story"—who you are, what you do and why you want to help your ideal visitor. Talk about you—but make sure your ideal visitor can really relate to your story—and take hope from it.
Is branded with a current photo, your logo (if you have one) and any colors people associate with you.
Has a great "About" page—This is the best place to tell your story—but finish with a call to action
Has a single focus and strong "hook"on the landing page that makes people want to subscribe—so that they keep hearing from you.
Brand it with your current profile photo, logo and colors (and impactful, professional graphics like cover photos, if you're using one of the new "full page" web themes).
Make sure you link your social networking platforms on your blog through prominent sharing buttons.
Then start filling it with regularly-scheduled content—and link the launch of each post with social media posts and email announcements.
Step 3: The Secret to Getting Shared on Facebook
If you're on Facebook, don't just share links to your posts or videos. Have a mini-campaign for each post.
That might look like:
A regular announcement with link

A still shot from your video or graphic from your book or post with a comment

A quote from your post (with the link and a question)

A question about your post topic
Also do your best to include a high end graphic with most of your posts: Graphics and videos have been proven to greatly increase shareability, according to stats company, Kissmetrics.
There are also times it's best to advertise. We will cover Facebook advertising in Module 4: Paid Traffic Secrets (How to Tap into the Power of Advertising)—but you can start off by:
Placing a simple, inexpensive, time-limited ad to gather "Likes," if you are having trouble getting your Facebook page up to 100 "Likes" to access Facebook Insights

Boosting your most popular posts (Facebook will be only too happy to point out which ones these are) with inexpensive, time-limited boosts to a specific custom audience
Be sure to brand your Facebook Page with your colors and profile photo. Include your logo in your cover art, if you have a log.
Also place a tab on your Facebook page to your autoresponder. Most major email service providers have such integrated apps.
Remember: Any time you eliminate a step for your viewer, you increase your chances of gaining more traffic.
This pleases Facebook, because it keeps your fans on Facebook instead of taking them permanently away to your site—and it makes it easy for your fans.
All they have to do is click the tab, instead of going off and visiting a link.
Again, the most important take-away for building an audience and increasing shares and traffic on Facebook is (you guessed it) post consistently and regularly. 
Make it every day, if you want to ingrain the habit easily in yourself.
Set it in your schedule and allot a specific time frame for it (e.g. twenty minutes) to help yourself avoid the dreaded "Oh my gosh, I just spent three hours on Facebook" syndrome.
And be sure to acknowledge comments and posts, answer questions—and even provide customer service, so the world can see how you take care of your peeps!
Step 4: Easy Kindle Mastery
So you're writing (or have written) your "signature" book: The next step is to get it out there—and one of the best, traffic-building ways to do so is to put it up on Amazon as an eBook.
Two tips, to make this easier from the get-go:
1. Outsource the tech stuff!
Hire an expert to handle your book's formatting and editing for a truly polished product. (You'll need a proofreader and a copy editor.)
Also hire a professional graphic designer to create a powerful book cover.
People often choose books based on the cover and if yours is amateurish, or even if you're using a great photo but it doesn't accurately convey the mood, tone or topic of the book, it won't get shared and your traffic won't go viral.
And remember: A great cover graphic can make the difference between people sharing your post—and not!
2. Join an ePublishing or Kindle-specific writer's group on Facebook. 
You'll get tips, links, resources, feedback—and you'll also be able to reap ideas for new topics, chapters, products, freebie writing samples you can produce—and more.
Should You Put Your Book on Kindle Unlimited?

"Kindle Unlimited" is what book-reading members know it as. To authors, it is "KDP Select."
Quick answer: No. Not immediately: The reason being, once it's in KDP Select (the Kindle Unlimited library), you're under contract not to post it (or any parts of it) for a three-month period—you're giving Amazon exclusive rights.
KDP Select can be a viable strategy, but you're best to first get the book up, out there and get some feedback—then create your Amazon author page.
Then decide whether or not KDP Select is a good strategy for you.
One really cool thing you can do with KDP Select: You'll have five "free" days to offer your book for free as a promotion.
You get to select the days—for example, whether or not to use them all at once, or break them up into a combination of separate days (e.g. two days in March, one day in April, two days at the end of April.
You can then integrate these "get my book for free" days into your promotions.
In addition, although your book will be read for free by Kindle Unlimited members, it will still be for sale for the rest of the world.
Having free readers on Amazon is not a bad thing: It can help you get reviews—really important, if you want to get in the 'best sellers' categories.
Do design a promotion campaign involving your blog, your social media platforms and guest spots for other bloggers, webinar creators, podcasters or video shows.
And remember to keep it simple. Follow the two tips that we started off with in this section!
Step 5: Podcasting—Is it for You?
One major reason why you stand a greater chance of going viral with podcasts: The demand for high-quality podcast series still outweighs the supply.
Another bonus: When people hear your voice, it instantly makes the connection between you and your audience warmer, more personal, more immediate—and more viral.
One easy way to learn podcasting is to do it through PodBean. You can join for free and hosting plans start at $3.00 per month.
Even if you embed your podcasts on your blog, you don't want to host them on your own servers—that can really cause bandwidth overages and slow down your site.
Upload them to public directories like iTunes—but be aware that you cannot host your podcasts there either. A third-party hosting service like PodBean is your best bet.
Create your podcasts with GarageBand if you have a MAC; or Mixcraft if you have a PC.
To really grow traffic from podcasting and make a name for yourself:
Choose a theme of passionate interest to your ideal listener

Create a series around it

Create at least six episodes to each series
Brand your podcasts with your colors, and visual elements such as graphics that instantly make searchers think of you and your specialty.
One important key to growing traffic with podcasting is to include keyword-rich show notes.
Then embed your podcast within your blog—and include the show notes for that episode.
If you really cannot face video and/or your audience is primarily made up of auditory learners, then podcasting might be your perfect solution.
You will learn more about podcasting in Module 2: Align Yourself with Rock Stars in Your Industry (and Have Them Thank You).
Step 6: Wrapping it up…
These are basic introductions to ramping up your traffic from five content platforms/media types: There are countless more out there—SlideShare, LinkedIn, Twitter, Periscope, Instagram, and more.
The important takeaways to remember are:
Always look for ways to fine-tune and step up your game on each platform

Always integrate your main platform efforts with your subsidiary platforms
This means never missing an opportunity to increase your traffic (e.g. getting ideas from comments). It means don't depend on one single source of traffic—ever.
Make sure you nurture and grow other types.
Integrate all your platforms with a strong email campaign.
And do make things easy for your audience members, fans and visitors.
Examples:
Provide transcripts along with videos or podcasts

Provide tabs on your Facebook Page

Provide show notes with your podcasts

Repurpose your messages into graphics and infographics

Put sharing buttons on your website or blog
Remember you don't have to invest your time in every single platform we talked about; and do feel free to spend your time on other platforms we didn't touch on.
But integrate, integrate, integrate: That's the key to growing your traffic. Schedule posts and cross-posts. Have a system. Stick to it.
And most of all, spread the joy in your mission by being yourself.
ALIGN YOURSELF WITH ROCK STARS IN YOUR INDUSTRY
While there is truth in the maxim that top influencers are not likely to want someone just starting to make an online name for themselves as a guest, it is actually just a grain of truth.
Instead of focusing on what top influencers don't want in a guest, we're going to focus on what they do want—and why you should want to be a guest.
Hit all their buttons, and your chances of getting accepted for a guest spot will skyrocket.
But first, you need to get yourself out there—even if they only notice you subliminally, accepting someone whose name they have a vague sense of familiarity with rather than someone who didn't exist online the day before, will feel a lot safer to your host.
Your first action: Find influencers in your niche whose interests and passions complement or are closely aligned with yours—and follow them on as many social platforms as they use.
Read their blogs. Comment intelligently and thoughtfully. Create a Gravatar so that those who have enabled Gravatars for their commenters actually see your face.
Comment in their social networks too. Answer their questions, take their surveys, get on their mailing lists, and share valuable information or links with them.
Check out their products, and if there's one you honestly find interesting then buy it.
Buy one of their books or products whenever possible: And use what you've bought!
Leave them reviews. Send them testimonials. Just make sure these reviews and testimonials contain specific points on why you did like their book, product or service.
Especially helpful in deepening the connection: Join groups they run or belong to—closed groups on Facebook and specialty groups in LinkedIn.
This is where they interact with you in a smaller circle of people than on their public Facebook Page.
They are more likely to notice you, and your presence there will be much more familiar.
Learn what they are up to and currently involved in by making your following consistent. Check their posts out every time you log into your social networks.
Check their blogs daily and read their new posts.
If you are following a lot of people or you are swamped by multi-tasking, make a quick database in MS Word or Excel.
Enter your top influencers' names, and beside each, make notes. (Example: "Launching new book on May 16.")
That way, once a week, you can scan your database and see if any of these influencers is likely to be looking for opportunities to promote a specific item or share a favorite cause—and you can make a guest spot for that influencer and offer it.
Or you, yourself, can offer to be an expert guest on a topic they've just created a product around, to help them promote it.
This is the basic groundwork for positioning yourself well as an ideal guest or interviewer—no matter how 'new' you are.
"But I'm Scared of Public Speaking…"

Your first steps to consider:
Join a local branch of Toastmasters International, using their Find-a-Club Near You app.
Toastmasters is a communication and leadership club, providing a highly positive learning in experience in public speaking.
You give short speeches to your fellow members, who help and encourage you to get over nervousness and develop fine skills—and you don't have to give any speeches until you're ready.
In fact, do go to a club as a guest and observe first, to make sure you feel comfortable there. (This is expected and perfectly acceptable.)
Hire a public speaking coach—or take a course. (Look for courses on Lynda.com or Udemy.)
Now let's look at specific ways to be a guest, a speaker, a host or a joint venture partner…
Step 1: Easing Into Podcasts By Being a Guest
If you want to get into podcasting, but feel too nervous to start your own podcast (or you simply don't have time right now for learning curves) then find an influencer you follow who does a popular podcast series, and approach her, offering to be a guest.
Already-established podcasters are always looking for guests—which gives you a greater chance to interview and be interviewed.
Don't position your request as "Hi there, I am new to [your niche] but I'm a big fan and I have…"
Instead, position your requests with the focus on your potential host and their audience.
Send a personalized letter, referencing how you know your potential host.
Tell your potential host why you think their audience would love to hear from you, and how you can entertain, inform and help them.
One of the wonderful things about podcasting is that the demand for fresh podcasts/podcasters and podcast series still far exceeds the supply.
This too increases your podcast's chances of going viral.
Step 2: How to Make Guest Posting Fun and Effective
Guest posting (writing an article for someone else's blog or—better yet—private group) is still an effective and viable way to increase exposure for yourself, establish your brand—and increase your traffic.
The strategy for landing guest posting spots is very similar to that for becoming a podcast guest:
Follow influencers

Sign up for their notifications

Pay attention to what's going on with them

Offer to guest post at the right time
This last step in particular will make it easy for your potential host to say "yes" to your offer: And when you post on someone else's blog and make them look good to their own subscribers, you increase the chances of a "yes" answer to your next request for a guest post from them (if they're not too busy)—and even more so, increase the chances of a "yes" answer to your JV (joint venture) proposition.
Find out up front if they reciprocate guest posting (some top influencers do not, because of time constraints).
Study your top influencers' websites and look to see if they actually encourage and have guidelines for guest posting. Start with these experts first.
And do join their affiliate programs: Many top influencers specifically promise to guest post on their affiliate's blogs.
Having the right influential expert write a guest post for you is a great way to expand your reach and grow your traffic.
Here's a Guest Blogging Proposal Email Template you can use:
​Subject Line: I have an idea for [name of prospective partner's blog]…
Hi [Name],
My name is [your name], and I run the [name of blog] blog over at [link]. The reason
I'm writing today is to offer you something your readers have been asking about. Let me explain…
I've been visiting your blog for awhile now, and I've seen many comments from your readers about [some specific topic]. In fact, just last week your readers were looking for [tips, tricks, information, etc related to some specific topic].
Point is, there's a demand for [topic] content. And what I'd like to do is offer you an article on this exact topic that you can publish on your blog for free.
I know your readers expect well-researched and well-written content, and you wouldn't put anything less on your blog. That's why I think you'll really like this article. But don't take my word for it. See it for yourself right here: [link to the article].
You know your readers want this, and I'm offering this to you completely free of charge. All I ask is that you leave my byline intact so your readers can learn a little bit more about me.
If the idea of giving your readers what they want without having to actually write the content yourself sounds good, then all you have to do is copy and paste the article into your blog. I created this article exclusively for you, so you won't find it anywhere else online.
If you have any questions, please contact me at [your email address].
Thanks so much for your time!
[sign off]
P.S. I almost forgot – would you like to get free, targeted traffic? Then you feel free to send me an article to post on my blog. I have [number] of weekly visitors, so you're sure to get plenty of click-throughs and traffic.
I look forward to hearing from you!
How to Make Sure They Want You Back
There are dos and don'ts for guest posting. Number one at the top of the list: Deliver your post right on time—or before. Don't promise, and then be late—nothing can hurt your reputation more.
Thoroughly spell-check your article: Then give it a read-through for flow. Put it away for at least a day, and read it again, this time looking for spelling and grammatical errors your spell-checker missed.
Make sure there isn't a single mistake in it before sending it off.
Make a database or schedule of all your guest posts. This should contain the blog URL, the influencer's name and contact details, host preferences, if it was published and when it was published.
Also include a "notes" section, so you can mark down particularly striking feedback, comment info or suggestions.
Provide a top-quality, eye catching graphic (making sure you let the host know what rights you/they have over the graphic). If the host prefers to supply graphics themselves, they will let you know (make a note of their preferences in your database).
Establish up front whether or not your host wants you to answer comments or to let them handle them (especially if they've given you access to part of their blog dashboard).
Reassure them that you will also promote the post. (Tell them exactly when and how.)
Finally, make sure you are keeping track of that influencer's schedule, so you can be ready to volunteer a guest post again, at the right time.
Many top influencers are more open to accepting guest posts from members of their own clubs, groups, courses and communities—another reason why you should consider joining these.
Successful guest-posting is all about making your host look good to her peeps—at the right time, when your post would be most timely…
…And delivering it like a pro.
Step 3: How to Create Opportunities to be a Guest Speaker at Events
Guest speaking at live events can be one of the most nerve-wracking experiences in the world—and one of the most rewarding.
If you die of fright at the thought of doing this, relax: You can ease into it gradually, starting with sympathetic, no-pressure, informal audiences and working your way up to being the keynote speaker at a major event.
Start by joining one of your local Toastmasters chapters; and when you're comfortable speaking there, offer your services at a small local event.
Join local networking groups, women's business groups—and remember your local library and community colleges too: They are always looking for experts to put on workshops—or be guest speakers at workshops.
If you know a local influencer who is putting on a workshop, offer to give them a break by coming in for forty-five minutes and putting on a presentation that fits nicely into the workshop's general topic.
If your particular segment is highly relevant or could be seen as a juicy bonus, it will be a big draw for that particular expert.
For example, editor Brian Henry of Quick Brown Fox sweetened the pot for his workshop attendees by including a segment by an actual literary agent—a real draw in his workshop emails.
Once you have a few local appearances under your belt, you will get a better idea of what type of engagement works for you and what is really outside your comfort zone.
You can then decide whether pushing past that comfort zone is likely to reach wider and newer segments of your ideal audience; and, if so, make a plan for overcoming your reservations. (Practice is your best bet!)
At this point, it is essential to create a "Guest Speaker" section on your website, and include a downloadable "guest speaking" page. It should contain:
A short bio about your speaking skills and completed engagements

A list of specific topics or themes you specialize in

A short video clip of you in full swing during a speaking engagement

At least one photo taken of you actively speaking during an engagement

Testimonials or recommendations from relevant organizations

Your contact information
(To see this sort of section in action, check out coach Jenny Fenig's Speaker's Page.)
Take care of these essentials, get in a little practice, and you are ready for major events.
Meanwhile, go attend some of these (the most important ones in your field). Network and make connections.
Bring media sheets and your business cards with you—and always have a speech ready, in case someone asks you to fill in in an emergency.
It does happen! A speaker's flight is delayed, they come down with food poisoning, their dog gets sick—these things are sad for the speaker in question, but you'll be ready to say 'yes' when an organizer asks "can anyone fill in for forty minutes"?
Nothing will make you more instantly memorable, and produce more positive feelings in those whose bacon you saved.
Factoring public speaking into your business allows you to accept (and reciprocate) guest spots at a wide variety of events—from local workshop appearances to webinars to large conferences—and everything else in between.
Your best bet, when it comes to growing your traffic through public speaking: Be like the boy scouts: "Be prepared!"
Step 4: Making the Most of Digital and Print Magazine Interviews
Digital and print magazine interviews are often an overlooked source of traffic: One which reaches a yet another different segment of your online market.
Create a media page similar to (or combined with) your "Guest Speaking" section.
Include a large, high resolution profile shot of you (or a shot of you in action, relevant to your chosen area of expertise).
Always read and meticulously follow Submission Guidelines for your chosen magazines—and send them press releases, whenever you can write something newsworthy (fun or fascinating for their readers to read), to bring yourself to their attention.
It's also important to present yourself like a professional. This includes:
Coming up with a strong angle(one aspect or slant of your topic) that will appeal to your readers.
Researching your topic diligently,from primary sources (not just duplicate articles you find online).
Familiarizing yourself with the magazine you are interested in (actually reading several issues, until you have a feel for the magazine's voice, focus and tone).
Finding out the correct editor to submit your query letter to (NOT the whole article). You will usually find this information either in the magazine's masthead, or in the Submission Guidelines themselves.
Writing a query letter with a strong and attention-capturing first sentence.
Sending the right editor that query letter.
When you are looking for Submission Guidelines, also look for the magazine's Editorial Calendar.
That will tell you what themes and topics they are going to use for upcoming issues—sometimes for the whole year.
You can tie your query in with an upcoming theme or topic.
TIP: Plan to submit your query at least three months ahead of an issue, for print magazines.
Having an article published in a print magazine can not only be surprising lucrative (some print magazines pay handsomely for expert articles); it can also build your reputation and status, which will have a positive effect on your share-ability—and traffic.
Don't neglect these opportunities to align yourself with your industry's "rock stars": Not only will you be famous-by-association; you'll be instantly visible to their vast audiences.
6 SOURCES OF FREE, TARGETED TRAFFIC
Earlier we talked about aligning yourself with "rock stars" in your industry.
If you immediately start finding and following influencers and put those strategies to work, you'll also be perfectly positioning yourself to leverage their expertise and years of experience.
But there are more ways to leverage the power of specialists: Not just rock stars in your industry, but also those who work "behind the scenes."
Let's start with our first strategy: Webinar creation…
Step 1: Creating Webinars and Videos That Excite Your Audience and Grow Your Traffic
Webinars are a dime a dozen, nowadays. What will set yours apart is:
Targeted research

A powerful guest speaker or co-host

Your slant (angle) on a hot topic
Our third point ties in with our first point: If you do thorough, targeted research to find out (a) what your perfect community is talking about (b) what they want, you'll naturally uncover the perfect angle.
For example, say everyone is talking about the Law of Attraction. It's been done to death, right? But… people still want to manifest more wealth; more money.
But what if you were to read all the comments on all the "Law of Attraction" programs out there?
You would find out that the most common complaint is… "it doesn't work for me."
That complaint might tip you off to the perfect:
Example: The "angle" would be: "The Law of Attraction is missing a secret ingredient": The "slant" would be towards those whom the Law of Attraction doesn't work for.
If you want to build your community and become a regular, long-term part of your subscribers' lives, a webinar will serve your purpose. A webinar is…
Interactive

Personal

One-on-one
Unless you've pre-recorded a "delivery on demand" webinar, you are interacting with attendees in real time, giving them your exclusive attention: And that's hard to beat if you deliver a dynamite presentation, complete with strong, consistent email follow up.
To maximize your webinar's reach even more, create a transcript for those text-based learners: And do make sure you record your webinar.
You can make the recording free for a short period (e.g. twenty-four hours) to garner even more traffic from those who missed the live version, and then offer the recording as a paid upsell.
Take your webinar up another notch, and add to that an expert guest who can give them the exact instruction or answer they need (if you can't)—and you've mixed in the power of leverage—and you'll be reaching your guest's audience too–automatically.
And that's high-quality, targeted free traffic!
Step 2: Hosting a Telesummit – Should You or Shouldn't You?
A telesummit is an even more exciting, traffic-producing type of online event, offering multiple guests or panelists instead of just one—but do run at least two or three simple webinars or teleseminars before you tackle this (unless you're supremely confident you can coordinate multiple guests and technology).
If you have two or three successful virtual events under your belt, you're more likely to attract multiple experts.
You'll be a "proven" quantity, rather than a virtual non-entity.
Telesummits can generate tremendous excitement on the part of your attendees: For one thing, you'll have highly professional, seasoned partners doing their bit to build a buzz and spread the word.
Unless you're at the pinnacle of your field, however, don't expect to attract more than one or—at a stretch—two top influencers: Instead, ask experts you are closer to and ask each one what they think they could contribute as their special area of knowledge.
(Your best outsource contractors can provide you with a good way to start: They're experts at what they do, you know what they specialize in and ace, and you can mutually promote each other in a genuine, accurate and powerful way.)
If you even attract one big name guest, however, that gives you powerful leverage to attract your other telesummit guests: You can start your invitation letter by saying that your big-name expert has already signed on.
Step 3: Attracting JV Partners For Your Virtual Events
Attracting Joint Venture partners for your webinars, summits, podcasts and more is another important strategy to consider.
We've already touched on this when talking about webinars, but let's add one huge caveat:
Never, ever approach a more experienced potential JV partner assuming they will do all the things you "can't."
In fact, that attitude is the Kiss of Death. Instead, you as the new party should be reassuring your potential JV partner that you have everything set up and ready to go; and that you've made it as easy as possible to support them and take up as little of their time as you can.
So do your homework and make sure you have everything ready to go for them—including affiliate resources, your interview availability, a contract clearly laying out what both of you will and won't be responsible for, a fantastic bonus for their subscribers and a juicy commission (100% if you're brand new to collaborating—you're leveraging them for their subscribers, who will be far more valuable to you than one-time sales).
This is where doing all that groundwork we talked about in following your potential JV partners becomes crucial.
They need to know you—unless you've got the Holy-Cow unique product or program of the century.
You're not in full control when you partner up with others—but providing you run your partnership professionally, the benefits can be enormous, including:
Status by association with your better-known, established JV partner

Status for introducing your own audience to a lesser-known JV partner who is the "hidden" expert they've been longing to find

Leveraging your JV partner's audience and market segment

Learning from a pro (even though you should do as much as possible yourself)

The ability to genuinely sing each other's praises (this always works better than singing your own alone!)
Again, start small. Start with one JV partner; someone you already know and trust. Be totally professional. Don't take advantage of friendship.
And when you're ready, go after bigger guests and set up an annual event with multiple JV partners.
That's your recipe for JV partnership success.
Step 5: Run a Dynamic Affiliate Program
Running an easy, successful affiliate program that will make your affiliates proud to belong to will give you a great start in picking up JV partners and growing your audience.
Properly speaking, every affiliate is a JV partner to you: They promote your program, interview you, write articles about your topic (offering your program as a solution), review your products and get a viral buzz going.
However, to elicit this sort of response from affiliates, you need to provide a professionally-run but exciting and dynamic affiliate program that includes not just strong commissions, but also:
Your availability for interviews and guest posting

Extra rewards for top performers

Involvement and community

Competition and contests

Frequent, regular payments

Prompt and regular interaction

Lifetime cookies, meaning the affiliate gets credit for repeat sales from returning customers

Lifetime commissions on monthly recurring programs

Appreciation and acknowledgement
You can administer your affiliate program through:
Your Shopping Cart

PayPal

WordPress Plugins

Third-party sites like ClickBank (an easy option, if you are new to affiliate management)
Your other option is to outsource the nitty-gritty admin details of your affiliate management to an experienced virtual assistant, thus leveraging her expertise and time to make you more available for duties like guest blogging for your affiliates or being available for interviews.
And remember to become an affiliate, yourself, to industry influencers whose programs and products you love; and who might become JV partners.
Step 6: To Curate – or Not to Curate…?
Curating content—serving up the content of other related experts—is another effective way to grow traffic. The question is, should you do this or not?
There's a wrong way and a right way to curate.
The wrong way is to copy-paste someone else's work, verbatim—even if you give them the credit; and even if you ask permission.
It's much more effective if you use someone else's article, video or podcast as inspiration.
Start out with a thought or premise—a dive platform from which to kick off. Make your statement.

Introduce your curated content via a direct link to the content you want to use to illustrate your point.

Wrap it up with a closing summary comment (optional).
That's all there is to presenting curated content effectively.
Don't curate all the time: Perhaps once a week, share a post based on curated content.
Or introduce a list of important articles you've reviewed.
Brand your regular curated content with a catchy name so people instantly know what they're going to be checking out, when they get your email announcing the latest installment.
Leverage these top posts: Sure, you didn't write them—but people will soon know that your blog or social media Page is the place to go to find the right well-researched information (saving them time doing this themselves).
PAID TRAFFIC SECRETS (HOW TO TAP INTO THE POWER OF ADVERTISING)
It's wise not to rush into advertising until you are ready, but it's even wiser to factor an advertising budget into your traffic-doubling strategies for the fairly near future.
The key to not losing a bundle on advertising is to follow a simple system: Track and tweak your content, start out small, track and tweak your ads, and create a clear strategy based on results.
The easiest and best way to start is with Facebook advertising—but you do have to know how to avoid attracting the wrong audience!
Step 1: The Secret to Attracting Targeted Traffic With Your Facebook Ad
Your Facebook ads will work beautifully if they attract the right audience—but if you have not specified the right audience, you can find yourself spending extra money on worthless impressions (clicks) and fending off all sorts of spammy trolls!
So take the time to learn how to specify the exact viewers that you want—your custom audience. Then set a daily budget, set a time limit to your campaign—and go. Have fun on your Ad Dashboard watching results roll in!
To create successful Facebook ads—even modest ones like boosted posts—there are three specific actions you must take:
Eliminate any words that could act as negative keywords

Create a Custom Audience (both trickier and easier than you might think)

Create a Re-targeting pixel for your custom audience
That's it.
Now; how to do these three simple things?

#1 is easy enough: Watch out for innocent keywords that could attract the wrong people—an audience who Facebook has tagged as being interested in those keywords.
Example: Writing an ad that says: "Don't be gaga about your marketing."
This is likely to flood your Facebook Page with comments from Lady Gaga fans because—you guessed it, Facebook's algorithm (so intelligent in other ways) relates your usage of "gaga" to the only "Gaga" word it knows.
That's a negative keyword. Getting rid of these is great practice in writing succinct, tight, power-packed ads! Get rid of adjectives and adverbs for the same reason. (Rule: If you have to use an adjective or adverb, you need to rewrite your sentence!)
#2 Creating a custom audience is something you'll need to learn. If you don't know how to do that, check out Jon Loomer's easy-to-understand tutorial: How to Use Facebook's Upgraded Website Custom Audience Pixel.
This will also take care of #3, since Facebook has now combined its old "custom audience" pixel with the "retargeting pixel" into one, easier-to-handle pixel—as long as you understand what a retargeting pixel does.
It means that when your ad viewer leaves your site, this pixel (marker; like a cookie) will follow our visitor to other sites and serve up your exact ad repeatedly, for greater leverage and exposure.
Step 2: Solo Ads in Email Marketing – How Do They Work?
If you've never heard of solo ads in email marketing, don't worry: They're easy to understand.
When people talk about "solo ads in email," they're talking about top influencers agreeing to send a single email about your offer to their huge mega-lists.
The drawbacks: Top influencers can get dozens, hundreds, even thousands of requests a week from people who want to leverage them in this way, so this is a strategy you should only consider using if you've already built up a strong relationship with that particular top influencer.
That's where taking the time to become their affiliate and nurturing a relationship with them really starts to benefit you.
A quick way to shortcut this process a little: Join your top influencers' VIP club or Challenge or Program.
Very often, promoting those who have been a student and who are now affiliates is part of this transaction. (Your top influencer naturally wants to show what you have accomplished with her help!)
Step 3: Instagram Ads and Their Magic Ingredient
Instagram opened ads up to the general public in September, 2015. (Before that, only top brands were exclusively allowed to advertise).
Before you rush to jump on the bandwagon, there are basic facts you need to know.
Unlike Facebook, Instagram is still very much the place where people share awesome photographs; its audience is not ad-friendly—so if you want to succeed with your Instagram ad, you'll need to make sure your photos are visually gorgeous, professional, share-able—and really tell a story.
And also—since it's Instagram—make sure that your ad looks good on mobile, with a minimal of background clutter in your photos.
Let's take a look at two strong Instagram ads—Ben and Jerry's, and Macy's.
You'll notice, if you look at Instagram ads, that the majority are focused on branding, rather than selling (except for up-front sales sites like Macy's).
So use Instagram ads to boost your brand. (They have the same tracking capacities as Facebook ads.)
Take note of these top Instagram ad creation tips:
Think information and inspiration—not "selling"

Ask yourself: "Why would Instagram viewers care and share, when it comes to my photo?"

Make your ad a visual, virtual experience for its viewers

Keep text as minimal as possible. Your photo should be everything

Use an appealing, inspiring hashtag

Ask people to tag or share your "photo" and hashtag
Meanwhile, familiarize yourself with how it works. Instagram ad types include:
Photo ads

Carousel ads

Marquee ads

Video ads
Marquee ads in particular are unique to Instagram, running for a single day and promising guaranteed impressions.
And another big benefit that works like a secret ingredient: You can use your Facebook ad targeting (and repurpose Facebook ads) for your Instagram campaigns.
But the true secret ingredient lies in keeping it real. Be true to your brand, so people will come to recognize and know you and your business.
Step 4: Effective Twitter Advertising
If you are still new to advertising and dipping your toes in the water, Twitter ads are another lower-cost, effective alternative (or addition) to Facebook advertising.
And you can set daily limits and an overall budget.
Advertising on Twitter, however, can be confusing. Let's quickly break down what your basic options are:
Promoted Tweets

Promoted Accounts
It's very easy to set a campaign objective. Just press the "Select" button beside any of the following objective categories:
Followers

Website clicks or conversions

Tweet engagements

App installs or app re-engagements

Leads on Twitter
Set your campaign date, name your campaign, select your audience (and devices you want your ad to appear on) and select your custom audience.
Next, select your pricing options—either set to 'maximum bid' or 'target bid' (cost you're willing to pay per new follower.
If you want to get started, log into Twitter and go to Twitter ads. Enter your basic information, and save it, to proceed.
Step 5: Avoiding Common Advertising Mistakes
One could go overboard on making recommendations on what not to do in advertising, but your best bet is to be aware of and avoid these four basic, campaign-killing mistakes.
Don't rush into advertising before you are ready

Always set daily limits and a maximum campaign budget

Avoid sounding salesy or spammy

Always have a specific goal for each campaign—and always keep that goal in mind when creating ads