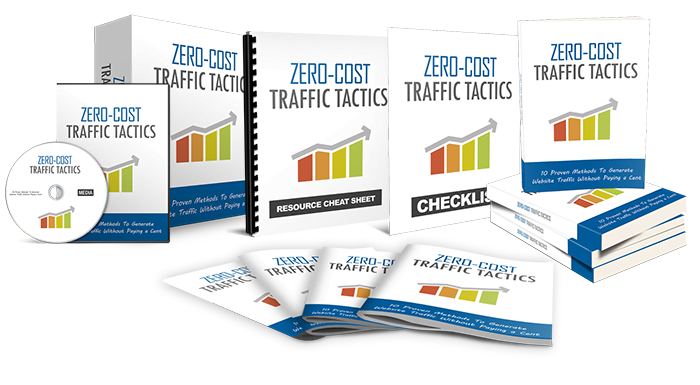 Promoting your website online is terrific but there are actually some reasons that you should promote it offline as well.
You can get quite a bit of traffic by promoting offline, depending on what your URL actually is and how you advertise it.
Obviously, you need to generate some interest with the way that you're distributing your URL.
When you have the perfect set up, here are five real-world ideas to get the word out there.
Step 1: Business Cards
Put your URL on all of your business cards. Even if you don't have business cards normally, make up some business cards.
If you already have business cards that don't feature your URL, have some new ones made. The cost will be worth it.
Step 2: Tee Shirts
Print your message on a few T-shirts and sweatshirts for you and your family members along with your URL and then wear them around town.
Again, you need to give them a reason to visit the URL, but if you can do that you will drive quite a bit of traffic to your site from right there in your own city or town.
Step 3: Advertise on Your Car
 Another thing that you can do along this same vein is to put your URL and your message on the side of your vehicle. In fact, put it on both sides if you can manage it.
This will cost some money and a will mean that you'll be stuck with advertising on your vehicle for a while but it will be worth it if you can drive a great deal of traffic to your website that will convert into customers.
Step 4: Benches & Billboards
Put your URL somewhere where a lot of people will see it. For example, advertising on bus benches is surprisingly inexpensive for the benefit that you'll get.
In fact, you might even consider a small billboard if you can get a good deal on one. Look for ways to maximize your exposure while minimizing your costs.
Step 4: Referrals
Set up a referral program. Get people in your town to refer others to your website so that they'll get a discount or something for free.
In fact, you don't even need to do it just in your own town.
You can have your customers anywhere advertise in the real world and give them a discount or free item when they refer someone.
Referral programs are popular among retailers and e-commerce merchants because they work.
4 Terrific Ways to Use Current Events to Drive Traffic
Current events can be a great way to drive traffic to your website.
If you have a blog and you are including current events in a blog post, you might be able to get a small part of the huge traffic that comes with current events.
Here are some of the ways that you can use news articles or current events to drive traffic to your site.
1. First, make sure that you are getting the latest current events.
You should be signed up for Google alerts or some other type of instant notification when a major news event happens.
You want to be writing an article and getting in front as soon as you know about the news event because when you publish matters if you want to be in the first few pages of results.
2. Create a press release type article that includes both some current event – or several current events even – and some new promotion or product that you are offering.
Include both of them in the press release as if they were both news articles and then publish them elsewhere.
3. Start with a newsworthy event of some kind and report on it for the first part of your blog.
Make sure that you are getting the keywords in that you need to drive traffic.
However, then you can turn the article around and use the current event is some sort of example and turn the attention back to your own product or service or whatever it is that you do on your website.
This seems a little misleading at first, but you'll get the hang of using current events to write your own promotional content without spamming or misleading people.
4. You can also use the comment sections and forums or other places that your active to comment on current events and get a discussion started.
You want to make sure, of course, that you are able to direct people back to your website through a link in your signature or your URL in your bio or some other method of advertising your site.
You can generate a lot of attention by discussing current events which could get you quite a bit of traffic coming in to your blog or website and that could convert into real sales.
Just make sure your contributing valuable and relevant content and not spamming.
4 Tips on Running a Traffic Generation Contest
One of the best ways that you can generate traffic for your website is to create a contest.
Contests are great because everyone loves participating in the competition and especially if you are offering some kind of great reward or prize.
Generally, the best way to do a traffic generation contest is to offer a reward for them to refer new people to your website.
Obviously, you'll have to set up some sort of method for recognizing the referrer but here are some tips on actually running the contest once you get it organized and planned.
1. Set a goal for your contest. Know what you're trying to achieve before you begin. Have your results in mind before your launch day.
If you're trying to get 1000 new people to visit your site with this traffic generation contest then you will be able to take steps to achieve that goal.
If you just have a general goal of getting people to visit your site or increase your traffic you'll have much less success because you haven't defined your goals.
2. Advertise it several days in advance. If people don't know about it they are going to participate in it, and if you only advertise it on launch day you're only going to get a fraction of the people you would have a few advertise that beforehand.
3. Tell your participants clearly what you want from them. If you're trying to generate traffic, then tell them that you want them to refer people to your website.
If you don't let people know why you're running your contest and what you expect to get from it, they aren't going to know what to do to help you achieve your goal.
4. Finally, give people something really great if they actually do participate in your contest. For example, if you decide that you're going to give away a prize to the person that refers the most people to your site, then make sure that the prize that you give them is a really great one.
Even if you were giving away a prize for everyone who refers someone to your website, you still need to make sure that the prize is worth it.
Obviously, the price for the person that refers the most people is going to be quite a bit larger than the one for people who refer just a single person both should be valuable.

"Who Else Wants To Discover 10 Proven Methods To Generate Website Traffic
Without Paying a Cent?…"
In This Course, You'll Finally Find Out Easy-To-Implement Tactics To Generating a Ton of Free Traffic!
Getting traffic to your website seems like an impossible task if you don't have a huge budget to work with and a group of experts at your disposal.
These days, launching a website means that you are competing with more companies than ever and getting traffic to your site is vital whether you are doing e-commerce or just creating a blog that you'd like people to read.
So, what is a person with no budget, no SEO skills and no expert advice to do?
You Can Get Free Traffic!
There's really only two routes you can take when it comes to getting traffic:
1) Pay for it
2) Generate it for free
Paying for traffic paying for pay-per-click campaigns such as AdWords and Facebook Ads, media buying, solo ads, exchanges and much more.
If you don't know what you're doing, you could easily spend thousands of dollars without knowing it!
OR
You can generate traffic using some proven methods that many internet marketers are using to generate a ton of targeted, free traffic to their websites.
If you're just starting out, you most likely don't have a budget of a big business, so you're left with no choice but to find ways to attract new customers within budget first.
We've written a guide sharing ways in which you can start generating website traffic without paying a single cent.
Allow us to introduce you to…
Zero-Cost Traffic Tactics:
10 Proven Methods To Generate Website Traffic Without Paying a Single Cent
Click on the Banner