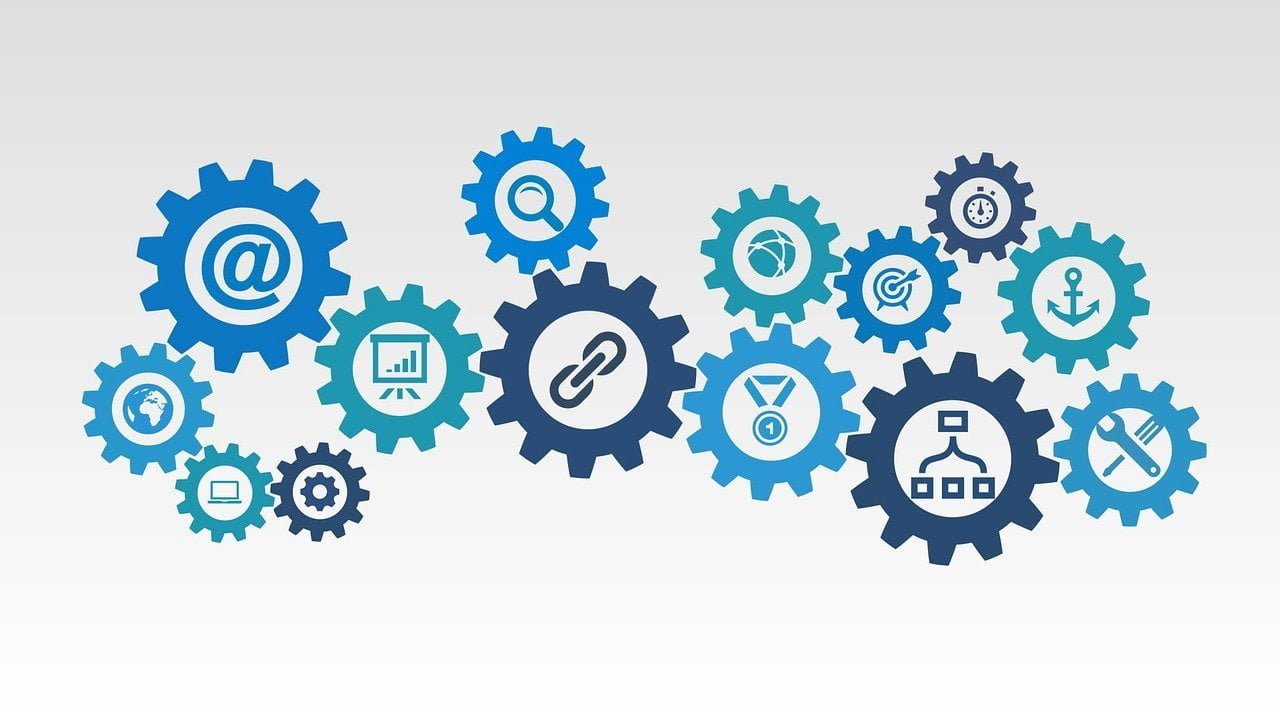 1.

How to Generate Traffic Using a Blog Carnival
A very simple, free but effective means of increasing your blog traffic and creating more backlinks is through blog carnivals.
All you have to do to participate in a blog carnival is to type in 'blog carnival' in a search engine and set up a new account here after confirming your email address.
Once you have set up an account in a blog carnival, you have to login so that you can browse through all the carnivals and find one that fits the subject of the blog you own.
There are usually various blog carnivals that cater to your blog subject; you have to find the blog carnival best suited for your blog as they generate maximum traffic to your blog.
Make sure you submit a good quality and original article that you had written to the blog carnival as the better the post, the higher are the chances of the host including your URL in the e-zine.
Try to submit your articles to the blog carnival as early as possible for a better chance of getting it featured in the blog carnival's publication.
As different blog carnivals have different dates for updating their articles, make sure you check this date before submitting your post to the blog carnival so that you know when you can track your blog stats.
As many bloggers follow blog carnivals every week, they generate traffic and if they find your post interesting, may visit your blog just by clicking on the link you provide in the blog carnival.
If you are one of the active bloggers registered to a blog carnival, you may get chosen to host a blog carnival on a particular topic and thus get more exposure for your blog.
Make sure you follow the rules of the blog carnival to avoid getting suspended and terminated, and to maintain a good reputation on the carnival.
2.

How to Generate Traffic Using a Blog
I am sure by now you've found out that there are a lot of different things you can do to generate traffic on the internet.
Some take a long time.  Some are instant.  Some are free.  Some take a lot of time.
However, one of the best things you can do for your business to generate traffic is to start a blog.
A blog is a great way to get traffic because you can use a variety of different methods to promote it.
You can use SEO for each blog post that will help you build traffic over time.
If you're using something like WordPress for your blog, you'll be able to use a variety of search engine plug-ins that will help you with doing SEO.
This takes a lot of the technicality out of getting good rankings for your websites.
Another great thing about a blog is that you can focus solely on creating great content without having to worry about getting top search engine rankings.
If you create useful content, people will start linking to your blog.
You'll start receiving visitors from another trusted website.
When people link to your blog it's like they're giving you a vote of confidence.
They're telling their readers that you have a good website that will provide them with awesome content.
Automatically you already have trust in their eyes.  Whereas getting traffic from a search engine you'll have to build the trust.
Blogs are interactive so people love them.  
You'll be able to read some of the comments on your blog and be able to respond accordingly which is another great way to build trust.
One of the other positives about blogs is a thing called an "RSS Feed".
This will make it so your content can get syndicated by other websites and this is why it's important that you have interesting headlines for your readers.
The feed will pick up the headlines and the person will decide to read depending on how interested they are in what you're offering.
So if you're looking at starting a blog, you can now see the benefits of doing so.
You'll get traffic.  You'll build trust.  You'll build relationships.  
In the end you'll make a lot more money.
3.

How to Generate Traffic Using a Facebook "Like" Button On Your Site
In the age of Web 2.0, driving traffic to your website is not all about search engine optimization (SEO).
Part and parcel of an effective Internet marketing strategy is to ensure that your website is also present in the realm of social networks and media sharing.
Visitors do not only arrive at websites only through search results, but also through links that their peers share through these social networks.
What social networking platform could be more important than Facebook, the world's largest?
With over 800 million active users, your website stands to reach a wide variety of audience through Facebook, and sometimes all it takes is one "Like" button in your webpages.
How to generate traffic using a Facebook "Like" button on your site?
A Facebook "Like" button is a stamp of approval that visitors may click when they literally like the content of your blog.
Experience with video-sharing site YouTube indicates that visitors prefer a like-dislike system instead of a rating system when expressing approval or disapproval for content.
Facebook modifies this model and only has "Like" buttons that third-party content may use in their customized pages.
What makes the "Like" button extra special for Internet marketers is its content sharing component.
Visitors who click the "Like" button automatically share the links to their Facebook profiles, which can, in turn, be viewed by people in their respective networks.
If your content is good enough, the Facebook "Like" button serves as a form of endorsement by the people potential visitors trust the most-–their personal contacts.
Viral blog posts are created this way.
When putting Facebook "Like" buttons in your website or your blog posts, remember to put it in two positions: the top and the foot of a webpage or a blog post.
With the now-familiar appearance of the "Like" button, approval and sharing should only be a click away.
SEO should still be of high importance, but you will never go wrong with a few Facebook links here and there.
4.

How to Generate Traffic Using Ad Swaps
We all know how important it is to build an e-mail subscriber list as part of your online strategy, but it can be difficult to get enough traffic to your squeeze page.
You can use a lot of different traffic generation methods in order to send traffic to your squeeze page and build your subscriber list including pay per click advertising, search engine optimization, and article marketing.
There is one powerful method, however, that many marketers overlook, and that method is known as ad swaps.
This concept is pretty simple because all you have to do is contact another marketer in your niche who also has an e-mail list and you agree to perform a simple swap so that both of you can receive additional subscribers.
You would send an e-mail to your list promoting the other marketer's opt in list, and he or she would do the same for you.
This is generally a simple and effective way to add subscribers to your list, but you need to keep some precautions in mind.
If at all possible, you should verify that the other marketer has the number of subscribers claimed.
Otherwise, you could be wasting your time even though no real damage will have been done.
For best results, you should contact marketers who have roughly the same number of subscribers as you do in order to make the whole process worthwhile for both of you.
If you have 500 subscribers, for example, and the other marketer has 1000 subscribers, you might still be able to work out an arrangement if you are willing to send two e-mails to your list in order to make up for the difference.
If you don't currently have any subscribers but still want to participate in the swaps, you need to build a list of at least a few hundred subscribers as quickly as possible in order to be taken seriously.
The fastest way to achieve this would be to use some paid advertising such as pay per click campaigns so you can begin participating in ad swaps as soon as possible.
5.

How to Generate Traffic Using an Affiliate Program  
An excellent and often overlooked way of getting traffic is establishing your own affiliate program.
If you've been involved with Internet marketing for any length of time, you probably are already familiar with the concept of affiliate marketing and have
probably already made some commissions for yourself.
In this case, however, we're talking about joining the other side of the equation –– in other words, you're going to have affiliates promoting your products!
Many people are interested in making extra money (and possibly a full-time income) through affiliate marketing because they don't want to deal with selling their own inventory, processing credit card payments through a merchant account, or shipping products from their home or office.
With so many people looking to get started with Internet marketing by becoming affiliates, this is an excellent opportunity for you to generate more traffic and revenue for your online business!
You see, those affiliates can take care of much of the groundwork and generate traffic for you by sending people to your website through their affiliate link in exchange for commissions.
Of course, you probably already have other traffic sources, but an affiliate program can simply make you even more successful by expanding and diversifying your traffic generation methods.
An easy way to start an affiliate program is to simply join one of the popular networks that handle all of the annoying tasks like tracking and commission payments for you.
Clickbank is very popular and user-friendly when it comes to digital information products, but some Internet marketers prefer to use other affiliate networks in order to avoid commissions theft.
A few of the other affiliate networks include LinkShare, ejunkie, and Paydotcom.
You can, of course, establish your own private affiliate program if you're confident in your abilities and for some reason want to avoid the popular affiliate networks.
6.

How to Generate Traffic Using an Email Newsletter
How to Generate Traffic Using an Email Newsletter begins with a list of email subscribers.
This list can be made up of customers or prospective customers.
Both of these lists should be kept separate, and sent their individual newsletter.
An email newsletter can generate the highest quality traffic that any website can experience.
This is true because those people who have subscribed to your email have opted in by making a purchase from your site, or through some other means, have opted in because they are interested in your websites' products and content.
Whether through an advertisement, or simply signing up for a newsletter after visiting your site, these people are the best candidates to buy from your website.
The first group of people are your customer base and are the lifeblood of any business.
Repeat customers are an important percentage of sales and they should be given special treatment.
The second group of people are also important as they are prospective customers and may be making a purchase in the future.
These are the customers who will replace older customers that drop off over time.
They are also the future of your businesses expansion.
Once these people have opted into a newsletter, it is an opportunity to entice them into making their first purchase with specials such as sales and coupon codes or perhaps a free giveaway.
The people who read your email newsletter and go to your website represent the traffic that will have the highest percentage of conversion into sales.
Your list will be the most important part of your business and over time you will come to understand that the list is everything for online sales.
Getting quality names for your newsletter is the ultimate goal because it will result in expanding your customer base and creating a successful online business.
7.

How to Generate Traffic Using Article Marketing
You have probably heard people say that article marketing is dead.
It isn't!
People, who claim that, have never used article marketing the right way, you see.
They have been doing "article directory marketing", which is sending lots of traffic to the article directories, instead of to their own site or blog.
So forget about the Google Panda scare.
Here's how you can generate traffic using article marketing:
1: Write longer articles – aim at 600 – 1200 words.
2: Give it your best – fill the article with valuable content.
If you struggle with writing 400 words in an article at this point, you might ask:
"How in the world will I ever arrive at 600 words? Or more?"
Crazy, right?
You'll be surprised how easy it is, though, when you start out with a different aim – giving the best quality, you can.
If your goal was to produce articles, which would make your readers click at the link in your resource box and buy the product, you were promoting, yes, then it's hard to write small 400 word articles.
With a different point of view, you'll be amazed to find yourself plotting out long, content rich articles in no time.
At this moment, you might be wondering:
"Why? Why should I write longer articles and give away valuable content?"
To understand the answer, you have to go back to the basic definition of an article directory.
Article directories are here – not just to show your article and make money themselves through ads – but to be a middleman between writers and e-zine owners.
In other words: Your goal with your articles should be to get them syndicated.
If ONE big list owner picks up your article, you can look forward to thousands of incoming readers.
Believe me, this is much better than earning a click now and then, directly from the article directory.
The really successful article marketers all agree on this one:
The best way to generate traffic using article marketing is to write with the sole goal of getting your article picked up and syndicated.
8.

How to Generate Traffic Using Blogger
When building your own websites or blogs, one helpful tool that can help your site succeed is to learn how to generate traffic using Blogger.
No matter how interesting your own website or blog may be, if no one visits it you are guaranteed to make no income from ads or affiliate programs.
Of course, keyword research is an essential part of any successful blog, so you can rank high in Google when someone types in the specific keywords you are trying to rank for.
Aside from SEO, however, you can get traffic to your site in many other ways, and one of the best methods is by using Blogger.
Blogger, also referred to as BlogSpot, offers free blogs that can be built in minutes and carry the benefit of ranking quite highly in Google, unlike your new blog that stands on its own.
Though quite simplistic in features, you can make a very nice looking blog and even monetize it with AdSense and other affiliate programs, so it not only helps generate traffic, it can be another successful revenue source.
With Blogger, the URL you choose will have blogspot.com attached to the end, but you do have the option to purchase a domain name, to make BlogSpot. com disappear, giving it a more professional appearance.
Because Blogger ranks so quickly in Google, it can be used as a tool to point traffic to your main website or blog, instead of waiting for your site to mature on its own, which can take a long time.
Though people use Blogger in many ways, the key is to build Blogger blogs in your niche, so that the visitors have reason to click through links, which will send them to your main blog.
For example, if you have a main blog about auto parts, which you are trying to generate traffic for, you can build a free Blogger blog very quickly that is just about car batteries or floor mats, then put in links to your main site.
One word of warning, however, is that Blogger does not like "pop up" blogs that are all pointing to the same URL, so be sure to have links to other useful articles that you've written on other sites, like Squidoo or HubPages and other interesting, relevant material on the web.
Blogger has been known to shut down blogs that they feel are spammy and, because it is a free blog, they have every right to do so, so be sure to produce quality when building a Blogger blog, or you will be wasting your time!
9.

How to Generate Traffic Using del.icio.us
The best way to get Delicious links and increase your website traffic is by actively participating in the Delicious site and by sharing, tagging and managing its bookmarks.
Be the first person and use descriptive tags and anchor text to bookmark your site on Delicious, so that you can control the anchor text keyword that is associated with the link.
Find as many friends from the Delicious network so that you can get them to bookmark your site and thus help increase your web traffic.
Once your link has many people bookmarking it, Delicious automatically puts up an 'Everyone's Bookmarks for' page for the link which when clicked, prominently displays your website link on top.
Make sure you have original and quality content on your site that will attract other users and make them tag it.
By establishing relationships and building a reputation as an active bookmarker that has quality bookmarks in your Delicious network, there is a high chance of other users adding you to your network and thus, increasing your website traffic.
By downloading and installing the Delicious toolbar to your personal browser, you can use it whenever you come across a site worth sharing, tagging or bookmarking when you surf the web.
Make sure you display your bookmarks in your blog using Delicious widgets found in blogging software so that your bookmarks are automatically shown on the blog sidebar.
Place your Delicious links in the email messages you send to recipients of your email marketing campaign.
With the help of third party tools like Tweecious, you can automatically share your Delicious bookmarks with other social media sites like Facebook.
Sharing your Delicious bookmarks out of the Delicious system helps in generating more traffic to your site and increasing your website's online exposure.
With the help of these tips, you will soon experience the traffic generating potential of the great social bookmarking tool, Delicious.
10.

How to Generate Traffic Using Digg
As Digg is one of the biggest social bookmarking sites on the internet, with the right techniques, you can use it to generate lots of traffic for your website.
You have to create an appealing profile with Digg as it is your profile that uses will first look at to learn more about you.
The more attractive and interesting is your Digg profile, the more users and Diggs you attract to your website.
Digg is used mainly for sharing favorite things with others however, site administrators don't like people who spam the network so spamming is not at all favorable to generate traffic from Digg.
After setting up an account with Digg, you have to make sure you get regular, fresh and interesting content on your website so that visitors who visit your site because of a Digg by a previous visitor will also Digg your site to maintain your website popularity.
 You have to provide a means for visitors to Digg you, which is best done by inserting a bit of script at the end of each of your website posts so that visitors who feel your post is interesting will just have to click a button to post it on Digg.
Once you get a Digg in favor of your post, you will slowly find others stopping by to check your post and perhaps bookmark it too so that you get an increasing number of visitors to your post and your website.
Always be active on the Digg network and pay attention to the comments other users leave on the posts or articles you post to the system to build relationships with them.
If you participate and comment on others' posts and articles on Digg, they too will reward you by Digging your content for others to see.
Make as many friends on Digg as they are the ones who will help you push your content to the front page and Digg worthy.
11.

How to Generate Traffic Using Facebook
Social networking sites like Facebook are great platforms to not only find your old friends and make new ones, but also to use for generating traffic to any website or blog.
You have to create a Facebook profile for your business and add a link to your site or blog with a brief introduction to generate traffic to your site or blog.
Make it a point to add new people as your Facebook friends every day as the more friends you have, the more people your profile is shared with.
The more people who see your website or blog link on your Facebook profile, the more traffic and potential sales it generates.
Start a group related to your business and invite your friends to join your group so that you can prove to your friends that you are an expert in your industry and use this avenue for generating more sales for your business.
Join groups related to your business, and have your friends join them so that you can share your views on your industry, prove your expertise at your work and thus experience more sales.
By creating a Facebook page, it gets indexed by search engines so that it can be accessed even by people who are not on Facebook.
Organize an event based on or related to your business and use Facebook to promote it by inviting all your Facebook friends and thus increase your website traffic.
Facebook has a provision where you can advertise either a Facebook page or your website on the site and have more visitors to your site.
You can use the Facebook marketplace to sell your products and services and thus have more visitors to your site.
With the help of these tips and the social networking site Facebook, you will soon see a marked increase in your website traffic.
12.

How to Generate Traffic Using Forum Marketing
If you need more traffic to your website (and who doesn't, honestly), you should definitely consider forum marketing as an additional source of potential customers.
Discussion forums are great, and they're available in a variety of different niches from dog training to music to Internet marketing.
The thing about forum marketing, however, is that you have to be very careful and take the right approach so you don't anger your fellow forum members and even risk getting banned from the forum.
The best thing you can do is to become a member and start giving as much useful information as you can.
You can simply go through the forum and look for questions from other members you can answer, and then you would simply provide helpful and relevant information that other readers will appreciate.
Of course, if you have your own questions about a topic, you can certainly add these as well as this will further contribute to the overall discussion and community.
The whole idea here is that you're not going to put any sales messages directly in your post, but instead you're going to develop a reputation as something of an expert who is willing to help out the people in this market.
Members of the forum will be able to visit your website by simply clicking on the link in your signature, so this is a really low key and safe way to promote your website and get more targeted traffic from people who are interested in what you have to offer.
Just make sure to follow all of the rules of each particular forum especially when it comes to your signature and whether or not you can include affiliate links or other kinds of promotions in your actual post.
If you focus on helping others consistently day in and day out over the long-term, they will gradually take notice and visit your website.
13.

How to Generate Traffic Using Google AdWords
Any webmasters are aware targeted traffic to their website is essential for business. It will really pay off if they learn how to generate traffic using Google AdWords.
Google AdWords is the most effective means of getting targeted website traffic.
Google is the preferred search engine and it is extremely beneficial to get involved with it in as many forms as possible.
AdWords is a pay per click advertising service provided by Google, the top search engine with around 200 million searches daily.
When a certain keyword is typed, suitable links are placed in another section which provides them great exposure.
These are listed as 'Sponsored Ads' in search results.
You will need to create your account by visiting googleadwords.google.com.
Enter your language and country.
You would not want your products promoted in countries your merchandise can't be sold.
Next, you will create your ad by choosing the price, design, and keywords as well as analyzing the highest price per click.
The title is the most essential part of your campaign so make certain it is catchy and brief.
Give a clear description of your website and your services.
A clear message will draw in qualified leads which could generate more sales.
It can't be stressed enough to use the correct keywords and keyword phrases.
You can use the AdWords keyword tool to choose relevant keywords.
Applying variations in keywords will help you reach more clients.
When you use assorted phrases, misspellings, and derivatives you increase the chance your ads will be seen.
You should now determine a budget to gain maximum exposure.
Set a budget that you can afford and the greatest CPC (Cost Per Click).
AdWords will offer a suggested CPC but you are not obligated to accept it.
Your best bet is going for a number two placement since sites at number one can get unwanted traffic.
You have learned how to generate traffic using Google AdWords.
It will help you get traffic but shouldn't be your only method.
14.

How to Generate Traffic Using Guest Posts
One of the most powerful traffic generation methods which is often overlooked is becoming a guest writer by submitting your content to other websites.
Now, many marketers submit content to article directories, which might have some benefit but is not quite as powerful as guest blogging.
The idea behind becoming a guest writer is simple –– you contact the owners of blogs and websites within your niche and offer original content in exchange for a link to your website.
This has tremendous benefits for search engine optimization because other websites within your market are going to be linking to your website, often with the anchor text of your choice!
This isn't just about improving your search engine rankings, however, since submitting guest posts can bring lots of direct traffic as well.
How do you go about doing this?
The simplest approach is the direct approach, meaning that you would contact webmasters within your niche by looking for the top ranking websites for many different keywords in your market.
This can certainly be time-consuming, especially if you're trying to build a list of many different websites to contact, but you could easily outsource this part of the task.
Not everyone will agree to accept the content, of course, but that doesn't matter as long as you get a certain percentage to say yes.
As you can imagine, it is important to focus on high-quality content as this will improve your chances of syndication. The more successful the website is, the more traffic you will be able to generate to your own website, but this in turn requires you to provide very high quality articles in order to succeed.
This is really another form of article marketing, but you're actually going directly to important websites instead of just hoping that publishers will come to the article directory and pick up your articles.
You can think of this article marketing on steroids!
15.

How to Generate Traffic Using HubPages
HubPages is an online writing site that can really increase visitors to your blog, and learning how to generate traffic using HubPages is very simple.
No matter how great the ads and affiliate products are on your site, if only a handful of people visit your blog every day, you aren't going to make enough income to sustain your business.
HubPages and other easy, online writing platforms like Squidoo, offer you the opportunity to place links in articles you create on the site, directing traffic to your website, in addition to allowing you to generate income via ads and affiliate links.
To clearly understand the role of these writing platforms, picture your main website or blog as being the dartboard, visitors and traffic are the actual dart and Squidoo or HubPages are the flights that you put on the dart, to get it to the dartboard.
When you begin writing on HubPages, you will be allowed two outbound links – one method that works well is to direct one of the links to another article you've written on a different site, such as Blogger or Squidoo, and have the other link take readers directly to your main target (blog).
By writing an article, referred to as a "hub" on HubPages, you will be able to take advantage of ranking faster in Google, which drives traffic to your blog quicker, because these sites are considered authority sites in Google's eyes.
Your own blog takes a long time to develop, and Google won't give it the recognition it deserves until it builds a reputation and has quality content, so that is why these sites are so important for bloggers.
However, do not plan on putting up low quality content or creating a hub that is not search engine optimized because, for the hub to rank in a Google search, it still requires the same qualities as your main blog does.
Hubs on HubPages are very easy (and fun) to create, and as long as you make them interesting and relevant to your blog or website, you will be amazed at how quickly your traffic will grow!
16.

How to Generate Traffic Using LinkedIn
LinkedIn is a great social networking site that if used properly, can help increase your website traffic.
Not only do you have to create a LinkedIn profile, you also have to submit the name and the link of your business website to the Website Section of LinkedIn so that people visiting your profile can visit your site too.
Keeping the LinkedIn status message constantly updated with a few words about the things you work on or the product or services you offer helps generate website traffic.
Make sure you add the blog link widget to your LinkedIn profile so that it automatically informs your profile visitors about the latest blog and Twitter updates you make.
Just becoming a member of LinkedIn will not help generate website traffic; you have to be active with regular visits to the site and constant update of your profile.
By joining various groups related to your field of work, you increase your website visibility and also draw in more traffic to your site.
You have to apply to a group in LinkedIn before you can become a member of it; so make sure you select only groups with many members in it so that your site gets maximum exposure and visibility.
Answering some of the questions posted in the LinkedIn website helps draw traffic to your site.
Start group discussions by posting interesting questions to the group or by offering helpful information that is perhaps located in your site, and use this as a means of gaining exposure for your business.
You have to increase the number of LinkedIn contacts you have by asking other members of LinkedIn to become your contacts.
Once you develop the number of LinkedIn contacts you have, you have to send them messages to try and understand their needs and if you have something they may be interested in, you could slowly offer them a solution to their problem.
These tips will help you dramatically increase your website traffic just by becoming a part of the social networking site, LinkedIn.
17.

How to Generate Traffic Using Bing Ads
There are many different types of marketing you can do to get traffic to your website.
Pay-per-click (PPC) is well known to be one of the more successful techniques you can use to get immediate results.
Most marketing methods require you to do a great deal of work before you start seeing traffic, however PPC is different.
Yes, it does cost money to get started, but it is one of the few methods that can give you traffic to your site on the same day that you start.
PPC is the process of paying for your ad to show up when people search for a particular keyword.
Your ad will show up in a separate area from the organic results, but it will be prominently displayed.
Every time someone clicks on your ad, you pay a fee.
This is where the pay-per-click name comes from.
You will start out by creating an account within the Bing Ads.
The next step is to pick the keywords you want to start with – this step is crucial.
You have to decide how much you are willing to pay for each click to your site.
There will probably be many keywords that you would like to use, but their cost is simply too high.
Don't be tempted.
It's usually better to start out with keywords that are less expensive and then build your campaign up as you begin to have success.
The trick to succeeding with PPC marketing is to analyze your results.
Some words may get a lot of clicks but no conversions – you should drop those.
When you find words that are getting a lot of conversions, you should increase the budget on those words and find other similar words to start targeting.
PPC can be a great marketing method if you have the budget to get started and the willingness to analyze the results and adjust your campaigns.
18.

How to Generate Traffic Using OnlyWire.com
OnlyWire.com is a complete and modern service that helps the internet marketers to use social networking sites much more effectively in terms of bringing a good website traffic to their websites and blogs.
OnlyWire is the ultimate time saver- with just one click, you' ll be able to submit your pages to the built in software which will take care of the rest, especially of the submission process to all of the social networking sites at once.
This software is the perfect tool of generating tons of back links to your site, automatically submitting all your blog posts or documents to up to 40 different Bookmarking and Social Media sites.
To generate a high traffic to your site, firstly you'll need to go to Onlywire.com and sign up.
Then, set up an account on each Social Media and Bookmarking sites that you'll need Onlywire.com for submitting.
Install the submission button as an add- on to your favorite browsers because it will save your time greatly.
Place the "Bookmark and Share" on your blog posts or site, allowing your visitors to share a page the like on their social networking sites.
An amazing feature of OnlyWire.com is the account management tool inside the program, which will allow you to easily keep track of all your posts and shares online.
The both free or a paid membership accounts have practically the same benefits, but from free members are required special codes on their blogs in order for the software to be allowed to advertise through them.
Another lovely part of OnlyWire.com, is that back links from all these platforms are automatically created for your blog or site, increasing your PR and also bringing tons of traffic to your site.
As Google and other search engines love back links, OnlyWire.com will prove to be a great traffic generator and a perfect tool for sharing your content.
19.

How to Generate Traffic Using Reddit
Reddit.com represents one of the biggest social networking sites nowadays, featuring plenty of user- submitted content and lots of relevant news on a multitude of topics from people all over the world.
Each submitted link is ranked by using a voting system where all the Reddit users can put their vote on each link: either positive or negative.
The real advantage of using Reddit is that if your content is good- quality and original, therefore being positive voted by many Reddit users, will be pushed higher to the first page of Reddit, so that everybody accessing Reddit will see it.
The most important step you have to make is to submit your link to Reddit.
Reddit is an excellent tool to promote your site or blog content, especially if you offer something new and amazing, as nowadays internet users are attracted by new things, not boring old ones.
After you activate your account, you'll be able to submit as many links as you want, getting direct traffic to your site.
If you will also spend some time on Reddit, by promoting or demoting other users submitted links (by easily pressing the positive arrow or the negative one that is found beside each link), your popularity will increase and therefore you'll attract many other users.
Other tip on how to quickly generate traffic using Reddit is to present your article with an interesting title and photo.
Asking a question in your link is an effective way to get readers to click.
The more controversial your article is, the more benefits you'll have, because the users want to be involved, not just to be informed.
Be an active member of Reddit by posting constantly.
One of the last tip is to post your link in the correct subreddit queue, targeting the correct niche.
20.

How to Generate Traffic Using SEO
The hardest part of any online business is to actually drive traffic to your website, but luckily there have been many things designed to help make that job easier for you, one of which is Search Engine Optimization, or SEO.
The concept of SEO has been first developed with the purpose of helping search engines bring out content most relevant to a search on the first page based on keywords, meaning that you need to make your content flow naturally while still keeping your keyword present here and there.
In most cases a proper SEO ranking results from multiple factors being put together, meaning that you need to put the keyword in as many different places as you can, including the titles, subtitles, image descriptions, meta tags, and headline tags.
If you can, make sure that the keyword you plan on using will be present in your domain name, or at least in your address bar as it will not only help you gain rankings on search engines, but it will also help people identify what your website is about very quickly and easily.
You should also look into increasing your keyword variety by taking various synonyms of your keywords and running them through a keyword tool; chances are that you will find a variety of keywords which give you a good number of searches when used together on the same page.
Another way of adding some variety to your on-page SEO factors is by adding pictures and videos alongside your content, all while using your selected keywords in their titles and descriptions; not only will this be more popular with real people, but it will provide your website with more relevance in the eyes of the search engines.
All in all, these are the main on-page SEO factors that you should to working on as they really can improve your website's standing in every search engine, driving natural traffic to your business.
21.

How to Generate Traffic Using Solo Ads
We've all heard many times over that list building is critical for long-term success in Internet marketing.
If you think about it, it's easy to understand why list building is so important, since you get the opportunity to present sales offers to a potential customer multiple times instead of just showing a sales letter one time.
It's not easy getting started from scratch, however, and many people struggle to drive enough traffic to their squeeze page in order to generate a significant number of subscribers.
If you're one of those online business owners who can't seem to get very many subscribers, why not try some paid advertising in the form of solo ads?
After all, paid advertising has always been an excellent way to gain exposure for your business more quickly, which is one reason why pay per click campaigns are so popular and generate so much money for Google and other search engines.
Instead of waiting around forever to generate enough traffic to your squeeze page, you can simply take out an advertisement by purchasing solo ads from a reputable marketer who has a significant list.
The advertisement would lead readers to your squeeze page where you can offer some sort of incentive (like a free e-book or short report) in order to convert those visitors into subscribers.
If you're a member of a marketing forum such as the warrior forum or any number of other similar forums, you might be able to find some good opportunities for solo ads even though you have to be careful when it comes to spending your money on advertising.
If there is someone you trust on a marketing forum or in a paid membership site, perhaps that person can recommend an opportunity for advertising so you can start building your list much more quickly in order to get your business off the ground.
22.

How to Generate Traffic Using Squidoo
Squidoo is an online, popular website, which allows users to create lenses that are actually pages to convey content on various topics.
Squidoo is used widely by website owners and online marketers for its ability to attract a large number of viewers and direct traffic to accompanying webpages.
When using Squidoo to generate traffic to your webpage, it is important to match the Squidoo lens to the genre of your topic.
For example, if you have a site selling pet clothing, create a lens on Squidoo with pet clothing or photos of pets to make the lens more relevant to your site.
An attractive, user-friendly Squidoo page can garner more visitors than one that is bland and run-of-the-mill.
Create a hyperlink for your site on the Squidoo lens on the first and last paragraph of the page, this gives viewers the ability to visit your site after reading the Squidoo lens description.
With a hyperlink on your Squidoo lens, you ensure that people have access to the site you want to promote, generating even more organic traffic.
Statistics show that sites on the front page of Google have a 95% chance of being clicked, while sites on the second page of Google have only a 5% chance of being clicked.
Use exciting and informative content on your Squidoo lens to attract and maintain a constant slew of visitors, with all the content available on the Web, you want to stand out, be unique and give visitors something refreshing, which can only help generate more traffic to your site.
Use Squidoo marketing to place a sticky note on your lens or make use of a module to direct visitors to your site, always make it appear naturally and following text that describes the genre and niche of your site and why visitors should view it.