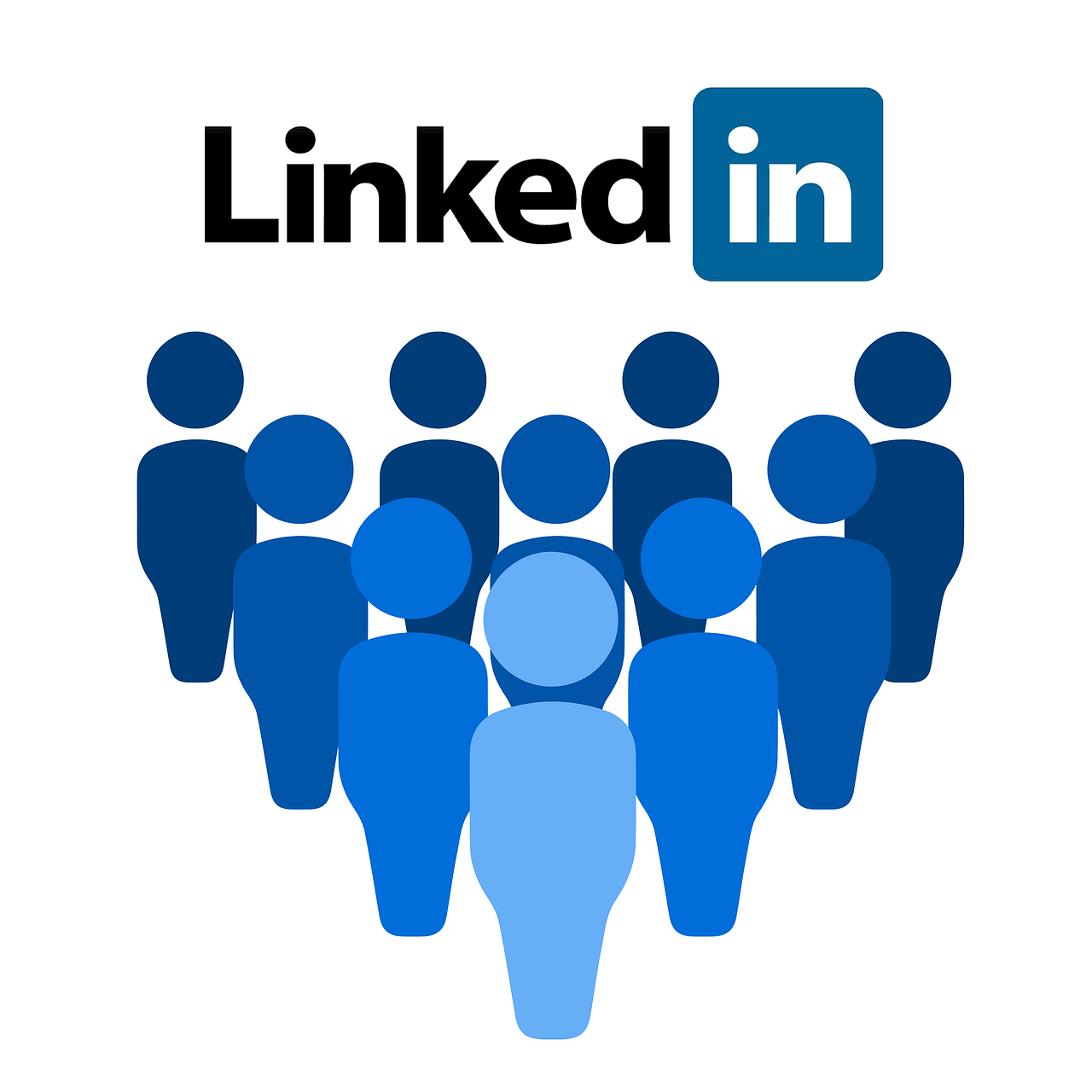 LinkedIn Groups & Events
When it comes to using LinkedIn many businesses seem to underestimate the "Groups" and "Events" features.
Majority of the social network's users are more bent on making personal connections via messages and one-on- one interactions.
One-on-one interactions are great but you are not taking advantage of LinkedIn's full potential if you are limiting yourself to such traditional strategies.
This is where the "Groups" and "Events" features enter the picture.
You can tap into these features to double or even triple the amount of connections you make on the site.
LinkedIn has constantly improved these features to make them accessible to anyone.
As long as you are a member of the social network, you can be a part of any group or event.
First let's take a look into the "Groups" feature and how you can use it to make connections. A LinkedIn group is just like any group.
If you are familiar with Facebook groups, they are pretty similar with LinkedIn groups.
It's just a bunch of LinkedIn users who share the same interests, hobbies, or causes.
There are two common ways that you can get yourself involved with a group. You can either create a group or you can join one that's been created by another user.
There's no limit as to how many groups you can join. No matter what industry you are in, there are likely dozens of groups for it on LinkedIn.
Use the site's in-built search functions to look for these groups that are relevant to your interests or niche.
Obviously, making connections with users who belong to groups you are interested in is much more effective than making connections with random members.
In essence, it is targeted marketing. You will be talking to people who will actually listen to what you have to say.
For instance, let's say that you are in the business of selling video games. You can log into your LinkedIn account and search for groups about video games.
You can then join these groups and start connecting with the other members. When you talk about video games, there's an instant audience for you.
Of course, there are certain rules and regulations in these groups that you need to follow to make yourself a helpful member.
The "Events" feature on the other hand is used to draw more attention or shall we say exposure for an upcoming event.
Whether you are conducting an online webinar, an offline conference, or you just want to let people know that you will be having a booth in some trade show, creating an "Event" on LinkedIn would be very helpful.
Setting up the "Event" isn't very hard. As a matter of fact you can have it live in a couple of minutes.
Then all you need to do is invite all your connections to become a part of it. You can also make use of external tools like Twitter and Facebook to promote the event.
LinkedIn's "Groups" and "Events" features are invaluable tools for making connections. You should take advantage of them whenever you can.
LinkedIn Answers
LinkedIn Answers is a nice feature of this particular social networking site where members can ask questions, answers questions posted by other members, or simply browse through all the queries and solutions posted.
It's actually one of the more popular features of LinkedIn and is very similar to Yahoo answers.
If you are knowledgeable about a certain topic or industry, you can make use of the feature to build credibility not only for yourself but for your business as well.
All you have to do is dive in and start answering questions that you have answers for.
Be careful though as there are certain rules and regulations that you need to follow when using LinkedIn answers.
Read these guidelines very carefully before you commence answering. A lot of users got banned from the site for not abiding by the rules.
You don't want this to happen to you so read the rules.
Here are a few practical strategies on how you can get the most out of LinkedIn Answers:
1. Focus on topics related to your industry or niche.
You are building credibility for yourself and your business, remember?
So if you want to increase your credibility as an internet marketer, then you must focus on topics that are related to internet marketing like blogging, affiliate marketing, social media marketing, article marketing, search engine optimization, etc.
The same applies to whatever niche or industry you belong to. As always, you can find your topics of interest by using LinkedIn's search functions.
You can just go to the LinkedIn Answers page and start from there. You can just browse through the available categories and see where your topic of interest falls.
2. If you are using a feed reader, try to set up RSS feeds for the

categories on LinkedIn Answers that you want to follow.
Add these RSS feeds to your reader so that you get updated whenever there are new questions in the categories you selected.
This gives you the chance of answering the questions first. Let's face it, the first few answers to the questions are the ones that get the most attention and exposure.
If you do this regularly, it's not that hard to boost your credibility on the site. People will be constantly seeing you posting helpful answers.
This builds recognition and influence.
3. Don't just answer questions.
Try posting your own questions as well. Make sure though that the questions you ask aren't queries that you answered before.
Ask questions that you genuinely want to be answered. This is also a great way to find people who are interested in your topics.
Those people who answer your questions are likely to be as passionate as you are about certain topics.
4. Follow up your answers to questions.
There are instances wherein after you answer a question, the one who posted it will have a follow-up question.
This is why you need to watch over your previous answers so that you can elaborate more when the need arises.
If you do it right, the simple act of answering questions on LinkedIn Answers can significantly boost your credibility on the site.
LinkedIn Company Pages for Promoting Your Business.
Did you know that personal profiles aren't the only types of accounts you can make on LinkedIn? You can also set up pages for your company or business.
Just log into your account and click on the tab that says "Companies".
From there, adding your business or company is as simple as filling in the blanks and adding all the pertinent information for everyone to see.
It's easy to set up and it's free so there is no reason why you shouldn't take advantage of the feature.
I know I have said this before, but always remember that LinkedIn is a business-focused social networking site.
This means that you will be interacting with individuals who are either owners or employees of a business enterprise.
This makes LinkedIn a great platform for marketing purposes. It doesn't matter if your business operates online or offline. Or if it offers either products or services.
You can effectively create an online presence for it on LinkedIn. It has a lot of tools and resources that you can use to help you build and market your business.
Here are a few tips on how you can optimize your company's profile page for the LinkedIn crowd:
1. Make sure that you include all the relevant information about your

business.
These include your products and services, location, contact numbers, links to your business website or blog, and other important data.
The objective is that when somebody views your business profile, they will find all the information they need.
Majority of those viewing your page will be LinkedIn users and most of these users are professionals so make sure that you meet them with a professional-looking business profile as well.
2. Use the correct category for your business.
This is very important because the number one way that people find business pages on LinkedIn are via the site's search function or via the categories menu.
If you listed your business profile under an inappropriate category, it will be very hard for people to find it.
3. Connect your other web accounts with your business page.
For instance, you can connect it with Twitter so that your Twitter followers will be updated when there are changes made on your business page.
You can also grab the RSS feed of your blog or website and place it on your business page.
There are a lot of other tools that you can use to make your page more interactive and interesting. These entice people to keep coming back to your page.
Once the LinkedIn page for your business is up and running, don't just stop there.
Make it a point to promote it wherever you can, whether it's inside or outside LinkedIn.
We're talking about promoting a business here so the more platforms your LinkedIn page is connected to, the better.
You can create a widget of your business page and have it embedded in your website or blog.
This way, visitors of your website can easily connect with your LinkedIn profile with just a click of a button, provided of course that these visitors have LinkedIn accounts as well.